A real family tradition doesn't have to be explained. Kind of like when you pull off Interstate 70 at Frisco, Colo., in the middle of an early spring blizzard, and you don't have to ask where you're headed.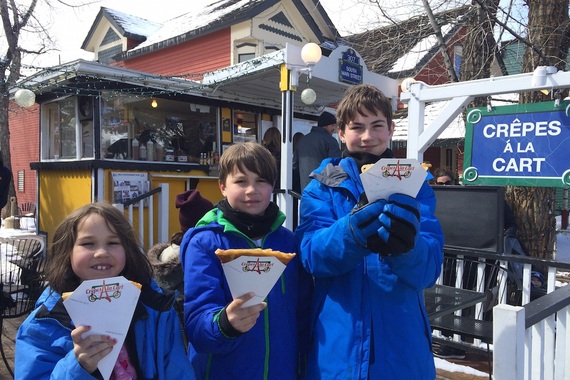 So there we were, on a recent trip to one of the Centennial State's most famous ski resorts, and we all knew it wasn't a matter of if but when we would drop by Crepes a la Carte, the tiny crepe stand in the middle of Breckenridge. We'd been coming there since our first visit, which by my count was back in the early '90s. Our kids had been here on at least four separate occasions. They knew what they wanted. They didn't have to look at a menu.
They were not disappointed.
That's what I call a family tradition.
Breckenridge is full of family traditions -- new and old.
Remember the first time you did something with your parents? If we're in Breckenridge in the winter, the boys take the lifts straight to Little Johnny's run. It holds special significance because it's the first black diamond run -- the most difficult kind -- the boys carved out with dad.
"Let's go ski Little Johnny's," is code for: Let's cut loose.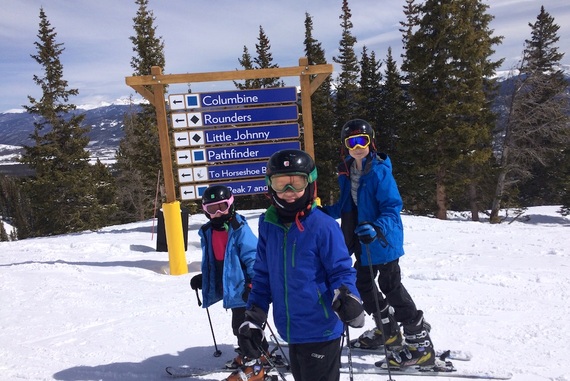 It is also a tradition for us to find something you can't do at home. For this Florida family, that would be the starlight sleigh ride to 11,000 feet, to taste locally-inspired cooking at Tenmile Station. They say that food tastes better at altitude. We'll let you know when the room stops spinning.
This year we added two new traditions that we think are going to stick.
My daughter and I like groomed runs, but so do the speed demons and beginners (not a good combination). This year, we tried out Breckenridge's First Tracks, a program that gives skiers access to the mountain one hour before the crowds. We got first shot on the newly-groomed trails and felt like we owned the slopes. Even the boys, who usually like the unmarked runs, had a blast.
Our second new tradition took us back to Frisco. Most people know Frisco as the exit off I-70 for Breckenridge. You know, the one with the Walmart and the Whole Foods? But there's a little more to it. Did you know they call themselves Base Camp because of their proximity to multiple ski resorts, including Copper, Vail, Keystone and Breckenridge? That makes it one of the most convenient places to stay if you want to explore Summit County's peaks during season.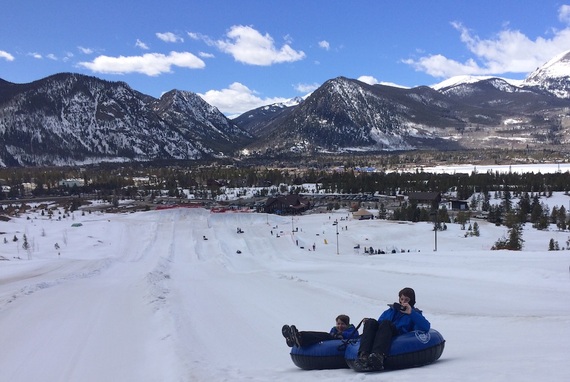 Our new tradition is taking it off the beaten path. For this trip, it started with a visit to stock our Summit Mountain condo's pantry at Whole Foods and then, thanks to the three hyperactive kids in the back of our Hertz rental, escalated to an hour tubing at the Frisco Adventure Park and Nordic Center. We're glad we got out, because we discovered our new favorite place for lunch in the area, a little place called Prost that serves some of the best Bavarian pretzels and sausages this side of the Rockies. Here's to traditions -- new and old.