Spring Break only happens once a year, so make it count.
Check out the slideshow for our list of the most searched for destinations on Hipmunk during peak Spring Break season from February through April. We've ranked the destinations by their HipScore. The more nuts, the more we're nuts about the hotspot.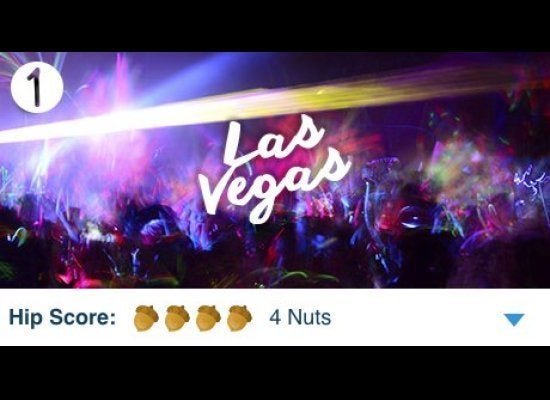 Top Spring Break Destinations
Flight Deal Destinations
Save on getting there and staying there with these destinations and you'll have cash left over for essentials like the perfect bikini.
Myrtle Beach -$280
Las Vegas -$327
Ft Lauderdale -$331
Los Angeles -$339
Miami -$361
*average RT airfare under $400 during Spring Break season
Las Vegas -$150
San Juan, PR -$153
Los Angeles -$179
Ft Lauderdale -$205
*based on average nightly room rate during Spring Break season
Flight Splurge Destinations
Fancy something exotic? These destinations will cost you more to get there, but they're worth the splurge.
Key West -$607
Cancun -$548
Punta Cana -$530
Costa Rica -$653
Puerto Vallarta -$556
*average RT airfare more than $500 during Spring Break season
Myrtle Beach is a steal with average Spring Break RT airfares less than $300
Los Angeles is unseasonably hot this Spring so you get the tropical heat for the cost of a domestic airfare. The city is big enough that families can avoid the party scene and Disneyland is only a short drive away.
Not sure if your spring destination is family friendly? Use Hipmunk's Heatmaps feature to see what neighborhoods have the highest concentration of nightlife and "vice," then stay at a hotel way out of that range.
How can Hipmunk help? We've got features that make Spring Break planning easier. You can tweet us questions and share photos from your Spring Break trips: @TheHipmunk #HipBreak