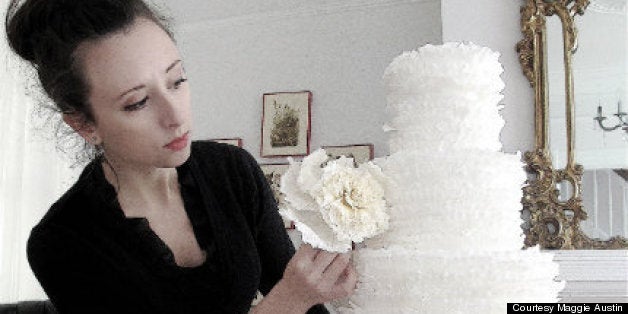 Putting together a wedding presents couples with an overwhelming number of choices. You've chosen each other (yay!), but now you need to make a million other choices that can (at times) seem to take on a life of their own. The wedding cake is one of the most important elements of any reception, and it also has the honor of being on the menu, but finding that balance between an exquisite design and a delicious ending to your Big Day doesn't need to be stressful. Here are some of the latest trends in cake design along with some insider tips on how to bring them into your own wedding.
Think of fondant as outerwear for couture cake. This sugar dough, once rolled very thin and draped over the cake and buttercream, becomes an ideal canvas for endless creativity. Textile-inspired techniques like frills and appliqués translate beautifully with this medium and the effect is breathtaking. I love how light passes through the paper-thin layers and how delicate lace overlays bring depth and dimension to a monochromatic palette. In fact, the fondant frills are so hot that they are the focus of one of my Craftsy classes! These textiles are truly a modern take on a traditional source of inspiration: the dress. Helpful Hint: Show the cake designer a sneak peek photo of your gown -- they'll promise not to spoil the surprise...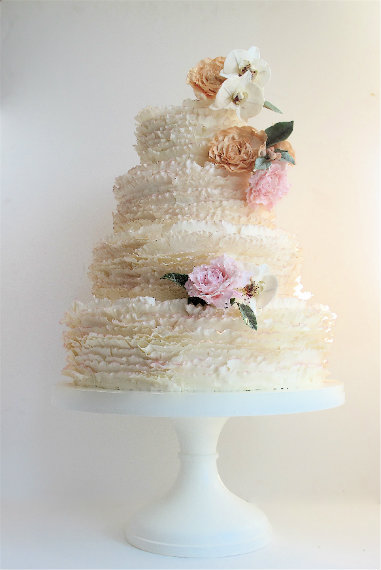 A pristine all-white cake will always be a classic, but I'm seeing more and more couples bring color into their designs. Whether in the form of bold hand painting or a subtle ombre that barely strays from ivory, color can unite the other elements in the reception to create an overall sense of cohesion. Lush eggplant, blush-edged sage, Mediterranean blue... the possibilities (and the hues) are endless! Taking color cues from your linens and floral arrangements is a simple way to give the reception a cohesive look. Helpful Hint: When talking to your cake designer, get specific with color terminology by using Pantone numbers or bringing in fabric swatches.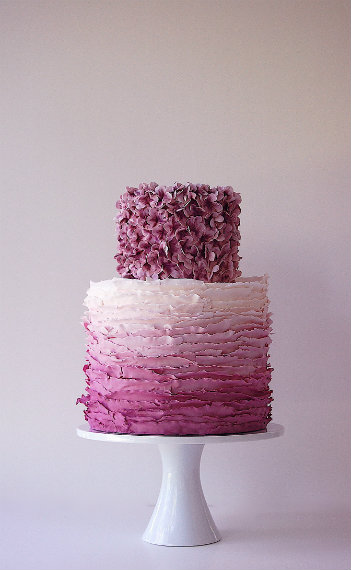 Blame it on the Twenties. Between Downton Abbey and The Great Gatsby, the intrinsic glamour of the Jazz Age is a huge influence on this season's wedding cake designs. Strings of pearls, gilded sugar flowers and intricate silver-kissed molding all speak to the timeless appeal of richesse. Whether you're drawn to sleek Art Deco looks or more ornate designs that would earn the Dowager Countess' nod of approval, precious metals and gleaming jewels are no longer relegated to the neckline. When the candles are lit and the whole room is aglow, your cake will take your breath away. Helpful Hint: A little decadence goes a long way, so keep the lines clean and the details will stand out.
Long after the fresh flowers have faded, sugar flowers are yours to enjoy forever. Whether displayed inside a cloche or suspended in a shadow box, the handmade blooms are a timeless memento of the special day. Some arrangements can fool even the florist, but sugar flowers can also diverge from realism and enter the world of the fantastic with a stroke of a brush. I love to play. Feeling adventurous? Learn how to make your own sugar flowers! Another advantage sugar has over fresh: no worries about pesticides.Helpful Hint: Put your cake designer in touch with your florist so everyone's on the same page (or orchid!).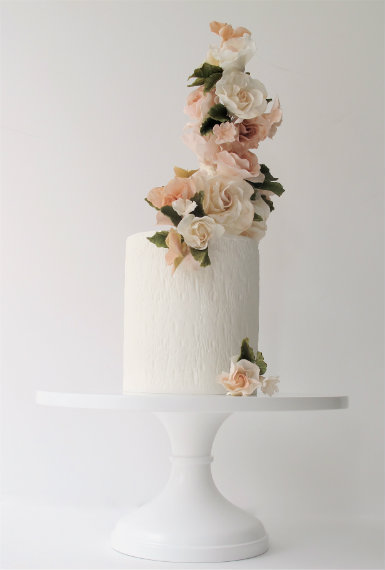 This season's flavors are all about sophisticated pairings. Salted caramel and Bailey's. Blackberry and white chocolate. Hazelnut praline and cappuccino. Couples are taking their guests on a culinary adventure for the reception and the cake's flavor profile is an opportunity to offer something a bit unexpected. Can't agree on one flavor? Talk to your cake designer about offering two and please everyone's palette. Helpful Hint: Get the conversation flowing by alternating flavors at guests' tables.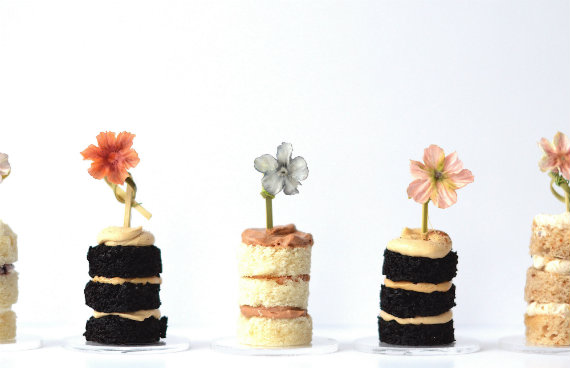 The Southern tradition of a "groom's cake" has historically been on the whimsical side, but I'm working with couples who are interested in presenting second design that compliments the main cake. Whether it's masculine stained-glass painting that incorporates the colors of the sugar flowers or a dark chocolate base that contrasts with its white counterpart, a groom's cake is an opportunity to express another facet of the couples' aesthetic. Helpful Hint: Consider two cakes of equal size to really make a statement.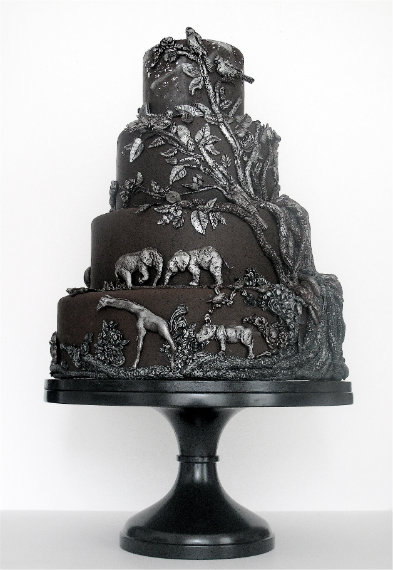 After years of playing second fiddle to cupcakes and sprawling sweets tables, the wedding cake is once again taking center stage. There are few images that are more iconic than that of a new couple sharing that first slice of the very symbol of their unity. As any grandmother will tell you, wedding cake is much more than dessert (and that's no trend). Whether towering or petite, a cake design with a strong visual impact is an intrinsic component of weddings the world over. Helpful Hint: A sleek pedestal cake stand is an ideal way to accentuate the graceful proportions of the edible art.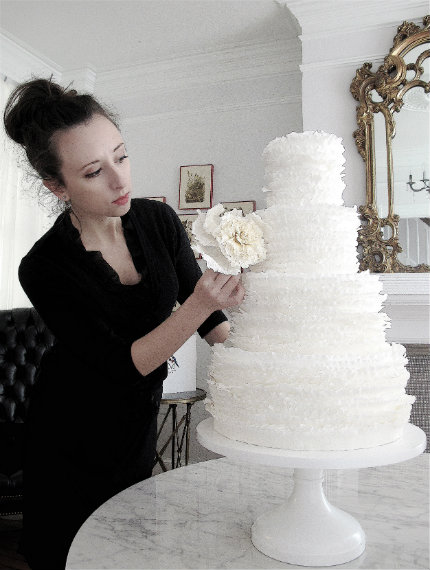 Related