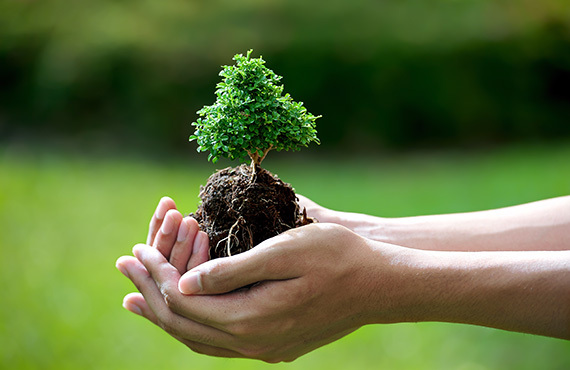 From the fragrance of freshly blooming flowers to the sound of happily chirping birds, spring is in the air! I absolutely love this time of year, as it signifies rebirth, new growth, and vitality.
Some people associate this season with "spring cleaning" and set forth to clear out any clutter that's accumulated over the long winter months. While I fully love the idea of cleaning out your home, why stop there? Spring is also the perfect time to freshen up our health, our fitness, and our lives. A real second chance to kick your wellness into gear, if you've been having trouble staying on track from the New Year.
Steps to a successful spring cleaning:
1. De-clutter your diet: Rid not only your closets and pantries of items you no longer need, but also clear your diet of any unhealthy food items that are cluttering your body and mind. Good health starts directly with what we consume. Eliminating unnecessary sugar, sodium, and saturated fats and swapping them for whole, natural foods will help you regain and optimize your health, energy, and fitness.
2. Refresh your routine: Spring is the perfect time to switch up your exercise regimen. Get out of your winter workout rut and increase your overall fitness by branching out and trying a new form of exercise. Attempt a barre class or consider signing up for a team sport to keep your mind--as well as your muscles--constantly stimulated with new challenges.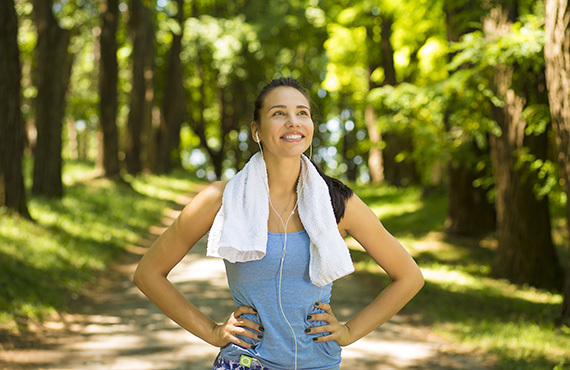 3. Air out your workout: Enjoy the warmer weather and beautiful scenery that the turn of the seasons brings. Dust off the bikes, dig out the gardening gloves, or invest in camping gear and head into the great outdoors. Being in nature not only provides you with a healthy dose of fresh air and vitamin D, but it can also make fitness much more fun--perhaps so fun you forget that you're getting an incredible workout!
4. Plant good seeds and rip out weeds: What kinds of habits, attitudes, and influences are you growing in your life's garden? Spring is the time to clean out your mind and emotions as well. Make a conscious effort to rip out weeds of negative patterns, thinking--and perhaps even certain relationships--and replace them with positive seeds that will uplift, inspire, and encourage you.
5. Get a new start: I realize that there are those who perhaps have yet to get started with an exercise plan this year, or those who made big promises to make fitness a top priority who have already fallen off the bandwagon. The good news is that it's never too late to get started on your commitment to better health! With the sluggish winter months officially over and summer still a way off, what better time than now for a rejuvenation!

Here's to a new season of fresh starts, and a happy and healthy spring!
Judi Sheppard Missett created the original dance party workout and started the fitness revolution that became Jazzercise. Today -- more than 45 years later -- Jazzercise is one of the world's leading dance fitness companies, offering a program that continually evolves with new beats, new moves and new classes. As Founder and CEO of Jazzercise, Judi Sheppard Missett leads a team of more than 8,300 franchisees teaching 32,000+ classes each week around the world. Jazzercise is a pulse-pounding, bass-dropping fitness program that gets results...fast. Customers can incinerate up to 800 calories in one 60 minute workout and choose from a variety of classes including Fusion, Core, Strike, Strength, Interval and Dance Mixx. For more information, visit jazzercise.com.