With the cold season behind us, many are getting ready to roll up their sleeves and bring out their dustpans for an annual spring-cleaning. While dusting off our fans and scrubbing our floors are a great way to refresh and recharge after the winter, spring cleaning doesn't have to be limited to dirt and grime. If you're planning a wedding, why not sit down and 'spring clean' your budget too?
Over the course of several months, paperwork, site visits, vendor meetings, and such can start to all run together and really take a hit to your budget. Below are a few tips for how to wade your way through the mess and get your budget back on track!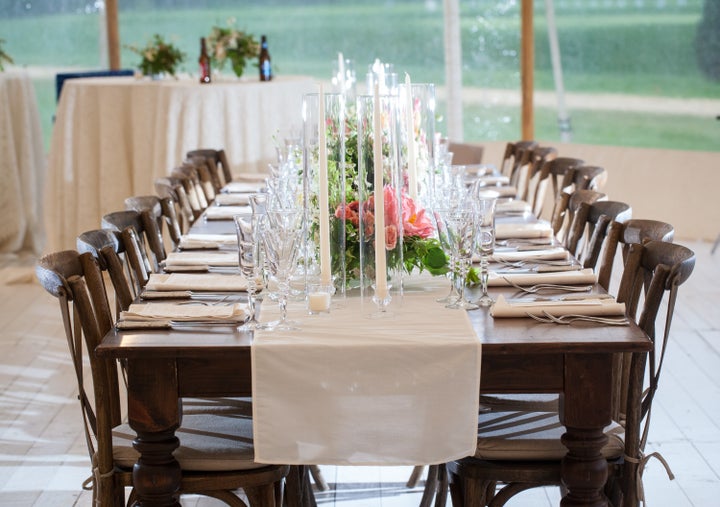 Ask Yourself the Big Questions
First and foremost, you need to sit down and take a look at where you started and where you are now. Most likely, a lot of things have changed, from décor choices to the theme to your final menu. You may have bought things along the way that are no longer relevant to your vision. "Look at what you've already spent your money on (vendors, decor, etc.). Do you still love it? Are you thrilled? Does it make you smile? Is this still important to you? If not, rethink and make a change where possible," shares Jamie Chang, owner of Passport to Joy, an online wedding planning program that takes couples step by step through the entire process.
There are endless ways to get creative without sacrificing quality when it comes to the budget. One of the easiest ways is through the menu, explains Jamie Turner of Turner Photography Studio. "Huge expenses can be saved by getting creative with your menu. There are so many unique, small caterers that could be both affordable and bring personality to your affair. Things such as food trucks, barbecue, Chinese, or even pizza. By thinking outside of the box and moving away from the norm, it could open up room in the budget for other aspects, like a better photographer or possibly video."
One of the biggest expenses that couples have is décor. It often adds up faster than you could have predicted, and it's so easy to get caught up in the moment and in the vision of the day. However, if you're having a destination wedding or an outdoor wedding, is a lot of décor really necessary? "Find your décor budget is through the roof? Embrace the local scenery if you're planning a destination wedding - with such beautiful backdrops, you won't need to splurge so much on décor," says Megan Velez of Destination Weddings Travel Group.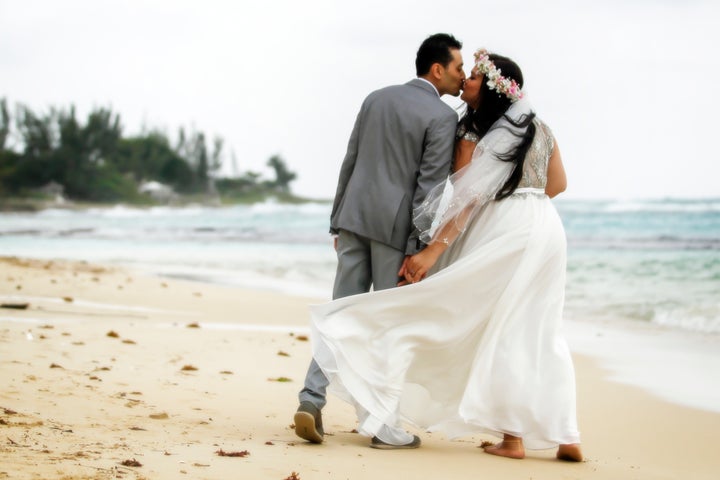 Vendor contracts are often long and contain a lot of tiny details that don't seem to matter too much at the time of signing. Now is a great time to open those documents back up and see exactly what it is you agreed on with each vendor. You may have thought you needed those extra three hours with the photographer, but maybe you can compromise on just one or two instead. Perhaps when you bought your wedding dress, you also signed up to use their in-house seamstress, but you already have one you trust and know will do it at a cheaper rate. Alex Chalk of Taylor'd Events Group shares insight on one of the biggest contracts you sign, not to mention most expensive. "Go back through your catering proposal," she encourages. "Did you ask for all the bells and whistles? Is there an area or two that you could reduce the 'add-on items,' such as multiple late night snacks, upgraded linens or adding the chandeliers to the room? Rentals and lighting will make a HUGE impact on your space, but if you need to make some budget shifts, could you give up one or two items? Transportation is worth spending your money on, but if you went with the biggest limo possible, are you able to downsize and save a bit?"
Wedding budgets can easily get out of control for many couples, but with some organization, compromise, and a little creativity, you'll have no problems planning the wedding of your dreams at the right price.
Related
Popular in the Community