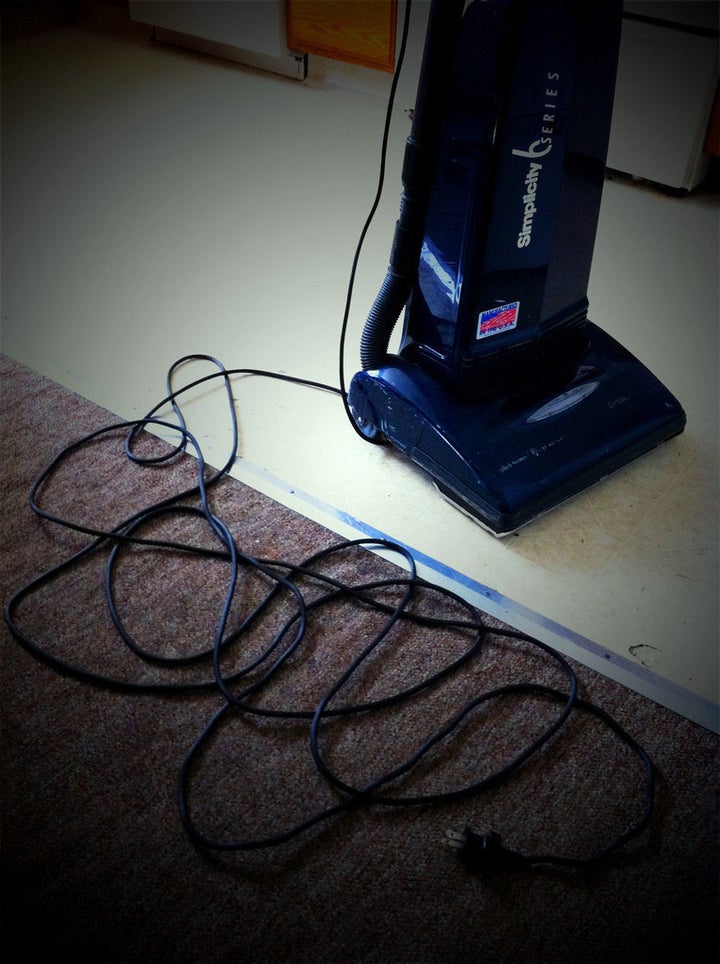 If you're working your way down our spring cleaning checklist, you're really putting the vacuum cleaner to work. Although it cleans, it also stores dirt and bacteria. And, if you don't regularly clean the filters and brushes, the buildup could damage the vacuum, which will shorten its lifespan and cost you money. Here are a few quick maintenance tips that'll help keep your vacuum cleaner in top shape.
The dirt container. Whether your device uses vacuum bags or not, the container can still be exposed to dust and grime, even if you discard its contents regularly. Simply remove the bag if you have one, detach the container, and wash it with a mild dish detergent. Then, rinse and dry thoroughly before replacing.
The filter. Before you clean the filter, check the vacuum's owner's manual for instructions. Some brands even upload manuals online, like Dirt Devil, iRobot and Bissell. Depending on the series, you may be able to detach the filter, brush off debris with an old toothbrush into the trash, and wash off any residue over the sink. Then, let the filter dry completely before snapping back in.
The attachments. Detach extra heads and extension tubes and remove any large particles or debris trapped inside. Next, with a mixture of warm water and dish soap, wipe down the attachments with a damp cloth. Most filters should be replaced every six to 12 months.
The brushes. Tangled hairs often get into the rotating mechanical brushes, which will slow down their movement and even ruin the motor. Turn the vacuum over and detach the brushes if possible. Use an old comb to remove any particles, and cut through hairs with a pair of scissors.