Spring is the perfect season for refreshing your lifestyle, and what better way to begin simplifying than to remove unnecessary items from your home? In pursuit of a more polished abode (and the peace of mind that comes with it), we've partnered with eBay to bring you the best seasonal cleaning tips under the sun. Here to help guide us is Bonnie Joy Dewkett, founder of The Joyful Organizer, who shares her methods for spotting nonessential household paraphernalia to tidy up this spring.
1. Gift Items That Are Rarely Used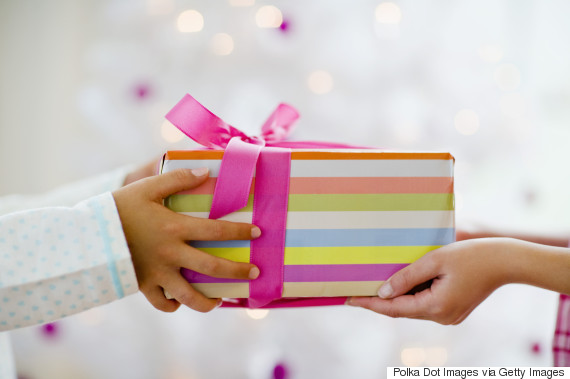 Image: Polka Dot Images via Getty Images
It is the thought behind any present that counts, but some gifts aren't a perfect fit for your home and lifestyle, and therefore are rarely used. If a gift is in good condition and may be of use to someone else, consider selling the present or donating it to charity. Simply because a close friend or family member raves about a novelty egg separator doesn't mean it has a place in your life -- and that fact is perfectly acceptable justification for finding the item a new owner who will put it to good use, Dewkett contends.
2. Paperwork You Won't Need Again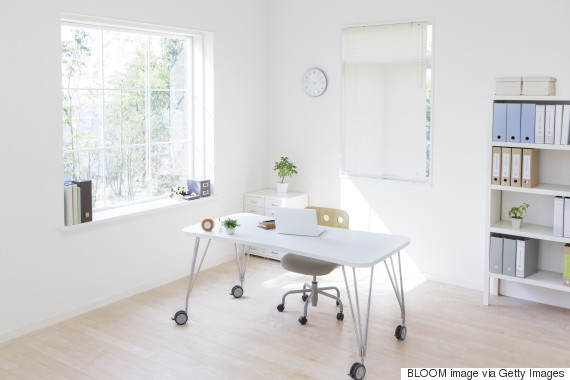 Image: BLOOM Image via Getty Images
"Everything in your home should be beautiful or useful," Dewkett says. "While some things never will [be both], like a first aid kit for example, it's all about finding balance". Papers including paid-off bills and school assignments are neither beautiful nor useful, and therefore should not occupy precious space in your home. "Things should work for you, not make you work for them."
3. Inherited Items That Aren't Functional Or Sentimental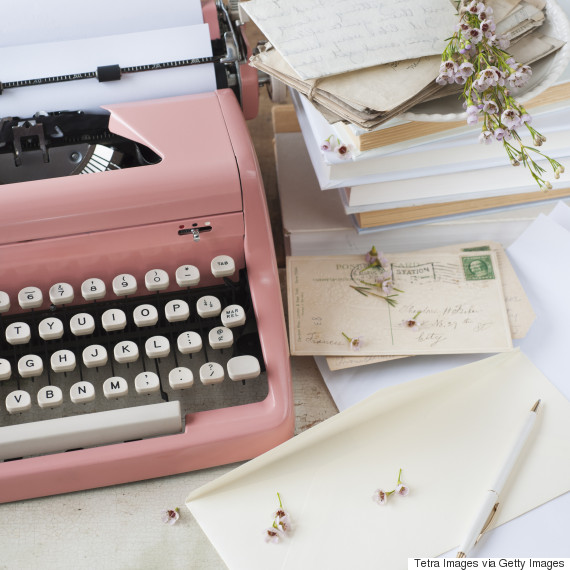 Image: Tetra Images via Getty Images
Inheritance is an admittedly delicate topic for those seeking to refine their lives, as we occasionally form an emotional attachment to objects solely based on their association with a loved one. However, if great-grandma's vintage furniture isn't practical or exceptionally sentimental, remove it. "So often, we hold onto things because they once served us and we think we should keep them for that reason," Dewkett explains. "Fill your home with items that are useful to you right now."
4. Clothing You Rarely Wear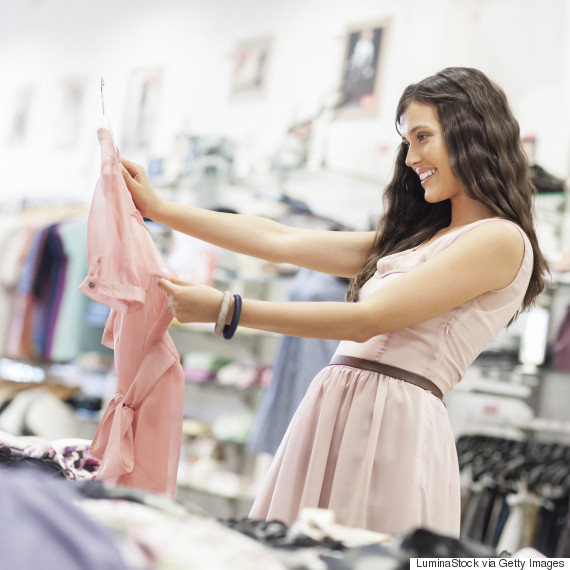 Image: Luminastock via Getty Images
Lots of trends are cyclical, but vintage clothing that doesn't align with your personal style can be be retired. Paisley capris from the '90s, we're looking at you. Furthermore, ill-fitting items can be sold or donated to someone who will put the attire to good use. When determining whether to sell or keep an item of clothing, "Be ruthless," Dewkett advises. "Ask yourself if you would pay to store [it] … if not, don't keep it. If you don't love it or use it … get rid of it."
5. Kitchen Wares You Use Less Than Once A Month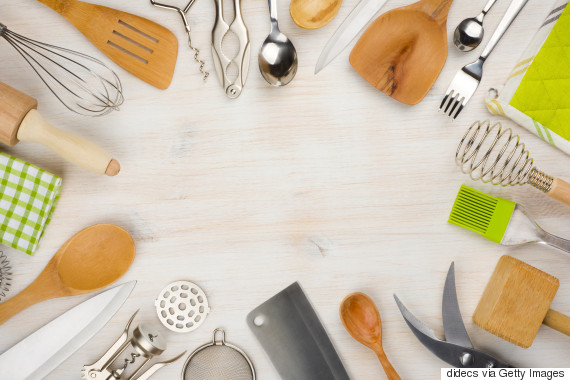 Image: didecs via Getty Images
Your home's "work areas," such as the kitchen, are especially important to keep organized. "A chaotic home makes everyday tasks more difficult," Dewkett warns homeowners and renters. "Making meals isn't easy if the kitchen is a mess. If you cannot cook dinner… you need to remedy the situation right away." She suggests ridding the kitchen of any culinary gadgets not used at least once a month. "Everything becomes easier and quicker when your home is in order."
6. Holiday Decor That Is Impossible To Display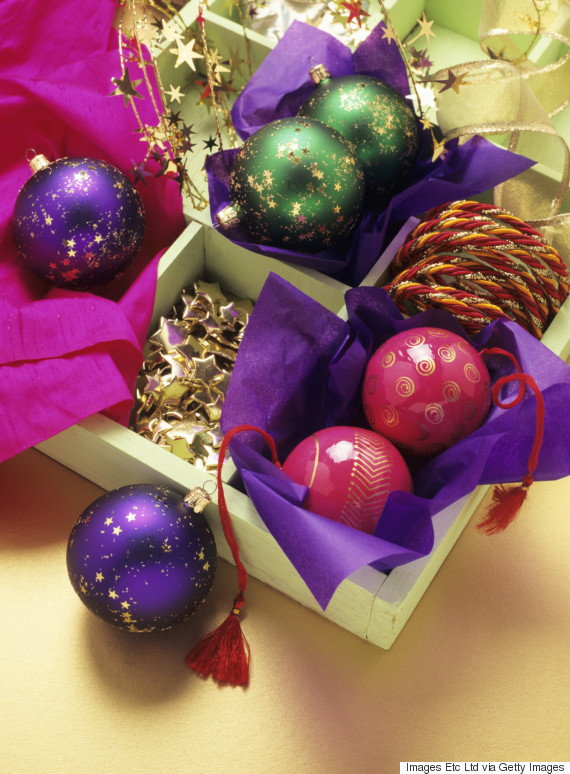 Image: Images Etc Ltd via Getty Images
A jolly yard display of inflatable reindeer, icicle lights and Stars of David add festive warmth to winter's chill. However, there is nothing to cheer about when complex holiday decorations dominate your basement space. Give away ornamentation that is difficult to display, Dewkett advises, and use the hours you would have spent wrestling the decor into place to indulge in beloved seasonal activities. We suggest eating cookies.
7. Stuff You've Outgrown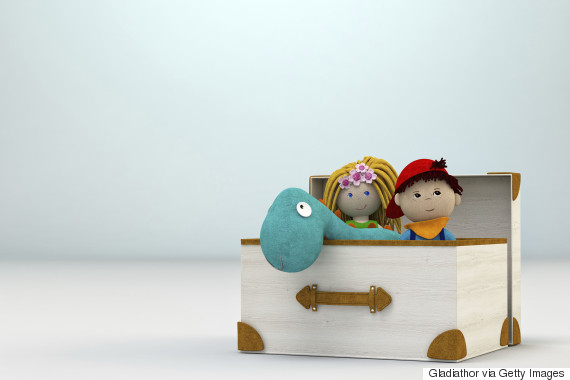 Image: Gladiathor via Getty Images
"Something that a recent college grad will find useful is very different than a new parent," Dewkett says. For example, a prized collection of university tees and souvenir shot glasses may be indispensable to a coed, while new parents might say the same of diaper bags and bottles. Embrace the next chapter of your life by removing items that no longer fit your new-and-improved, streamlined self.
If it no longer fits into your life, it's time to let it go. Whether you never got to use it (and have the tags to prove it!) or it's been too long since you've last needed it, your untouched merchandise can find a new home when you sell through eBay. Earn some extra cash by letting go of your untouched things and making room for new ones.