Spring came early this year, did you notice? Spring Equinox 2016 is the earliest to arrive in 120 years. Peaks of blue between the clouds, rising temperatures and flowers blooming let us know here in the Pacific Northwest that spring has officially sprung!
Spring weather encourages us to leave our seats at our coffee shop to get outside and enjoy the outdoors. With our brighter days we are motivated to "spring clean" and make room for the new season. Longer days and warmer temperatures inspire us to move more and with this increased movement comes the release of endorphins improving our mental and physical health.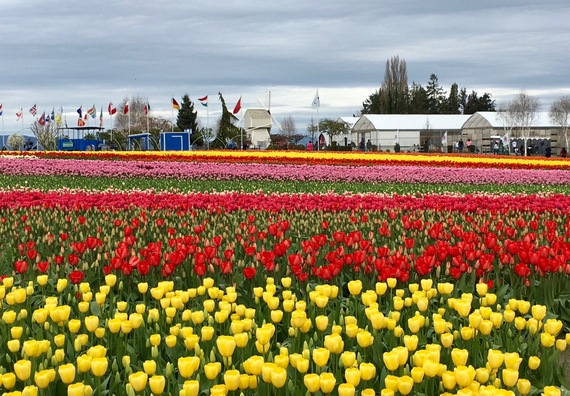 Skagit Valley Tulip Festival
Spring is an opportunity to carve out time for yourself and your family. Time to get moving and fuel your senses. Look for ways this Spring to be more active. The Pacific Northwest offers a plethora of Springtime, outdoor activities. Check your area for activities, too. Visit Art Festivals. Take a bike tour. Enjoy a fun run or a hike with friends. Maybe even try some geocaching.
Keukenhof in Lisse the Netherlands
National Cherry Blossom Festival in Washington, DC
Songkran Festival in Thailand
What's your favorite springtime activity going to be this year?