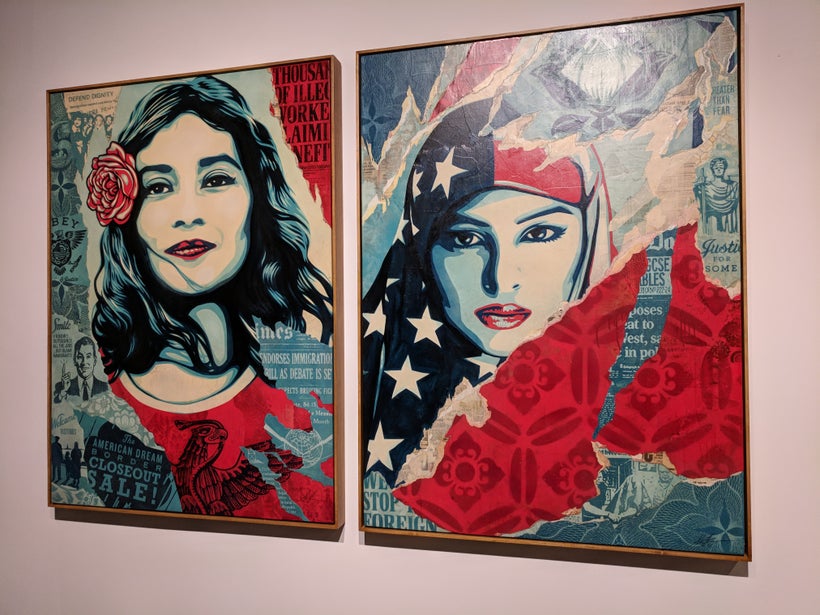 If you're in Los Angeles this week, be sure to visit a ground-breaking event called INTO ACTION!. Billed as a large-scale art exhibition and a cultural community gathering, INTO ACTION! brings together hundreds of the nation's top visual artists, activists, and influencers. Artists include Shepard Fairey, Hank Willis Thomas, Andrea Bowers, Ernesto Yerena, and many others. On display are creative art installations, powerful panels, as well as music performances by groups such as the Black Eyed Peas. Speakers and panelists include John Legend, Van Jones, Rosario Dawson, Blake Mycoskie, and more.
The art gallery and daily programming are free and open to the public, including organizer trainings, art workshops, paneled conversations with notable celebrity and influential culture makers, and many other engaging onsite activations to attract a broad audience of participants.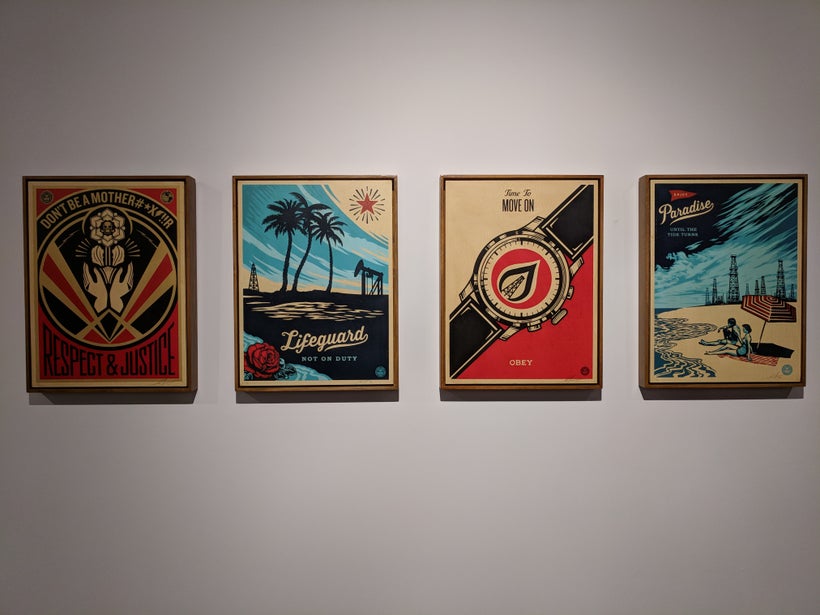 I attended the Opening Night event on January 12th and was blown away by the enormous space and the wide variety of art on display. The event takes place in a 40,000 square foot raw space that has been magnificently transformed into an art gallery and performance space.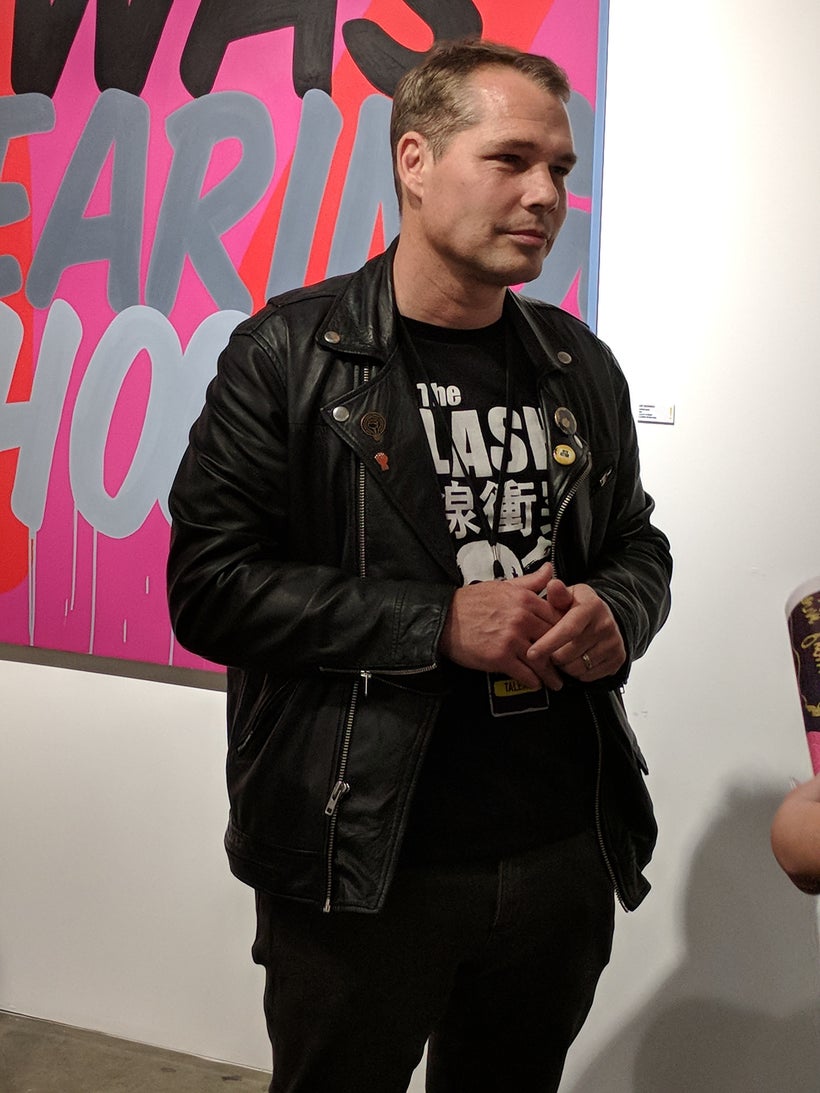 INTO ACTION! is co-curated by many talented artists, including Hank Willis Thomas and Michelle Woo, both of For Freedoms, Glenn Kaino, Yosi Sergant, and Favianna Rodriguez.
Yosi Sergant, who also serves as the Executive Producer of INTO ACTION!, remarked:
"Programming and activations throughout the week will bring together artist and activists alike to build a creative community invested in justice; engage potent and talented culture creators; inspire hope into action; educate through panels, dialogues, and installations; define our shared values; and mobilize communities nationwide."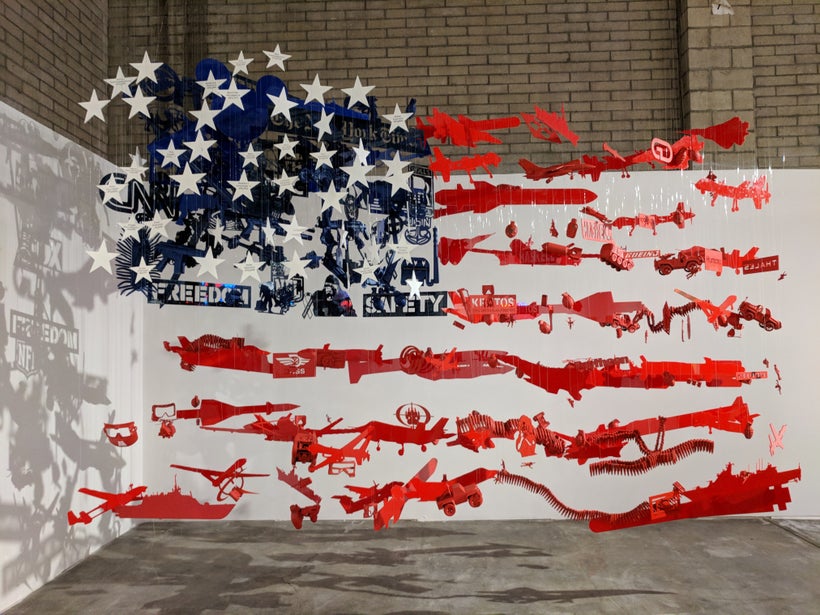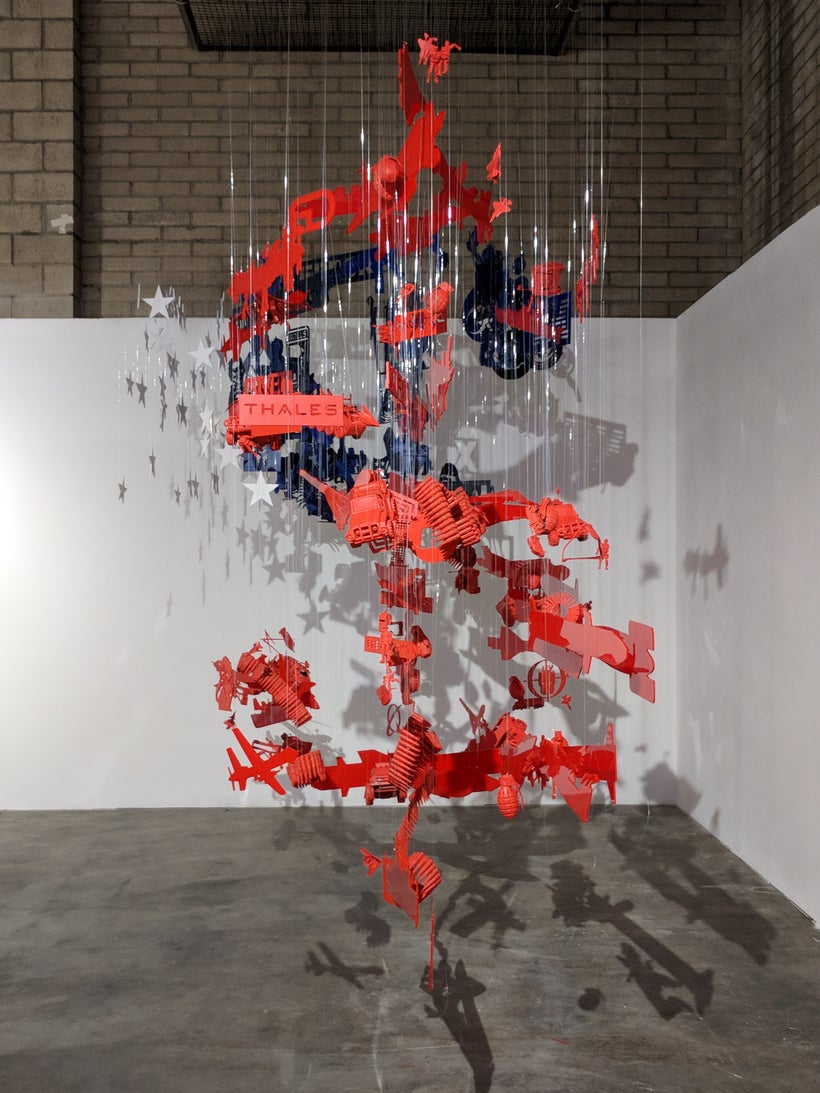 Acclaimed American novelist and Pulitzer Prize recipient, Toni Morrison, once said:
"This is precisely the time when artists go to work. There is no time for despair, no place for self-pity, no need for silence. No room for fear. We speak, we write, we do language. That is how civilizations heal."
In this era of Trumpism, it is more important than ever that activists continue to resist the hateful bigotry and ignorance emanating from the Oval Office every day. Artists and activists must continue to channel energy borne out of frustration, fear and anger in positive ways that serve as catalysts for further resistance. Into Action! is an excellent example of what progressive activists and artists all across the country must continue to do every single day during this phony Presidency.
The event began on January 12th and concludes on January 21st. It takes place in downtown LA at 1726 N. Spring Street.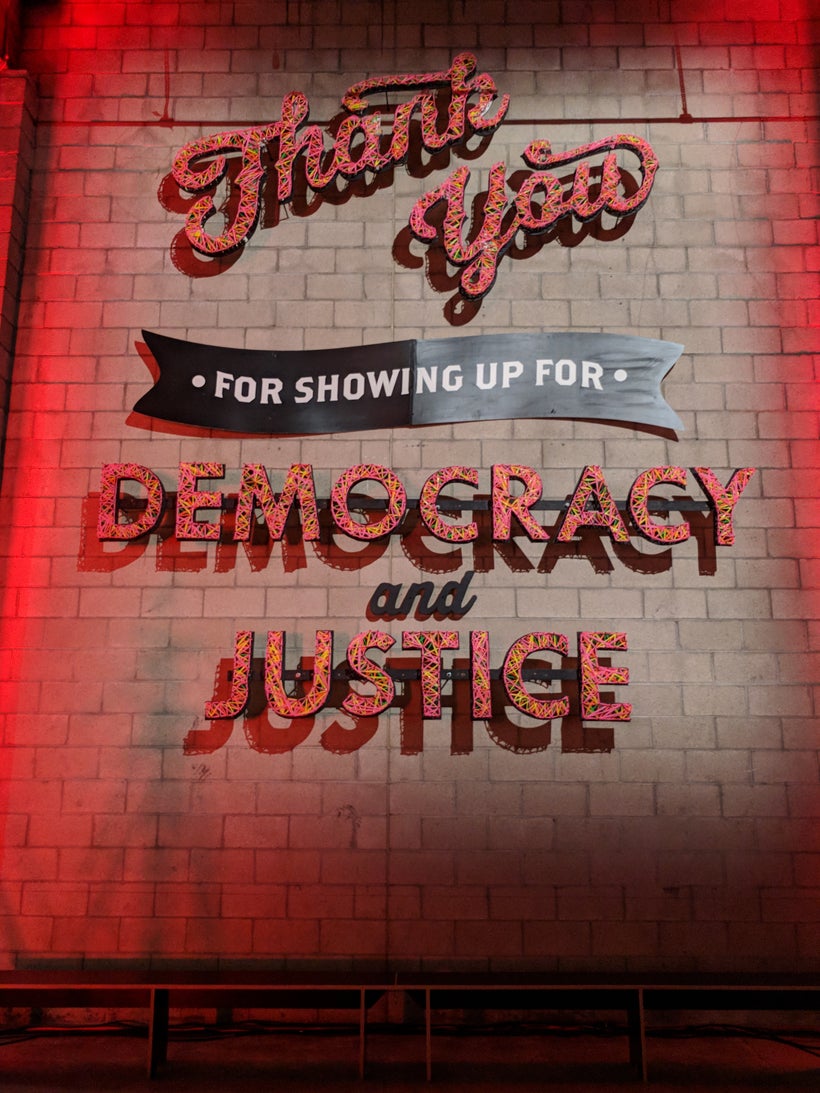 Calling all HuffPost superfans!
Sign up for membership to become a founding member and help shape HuffPost's next chapter
This post was published on the now-closed HuffPost Contributor platform. Contributors control their own work and posted freely to our site. If you need to flag this entry as abusive,
send us an email
.