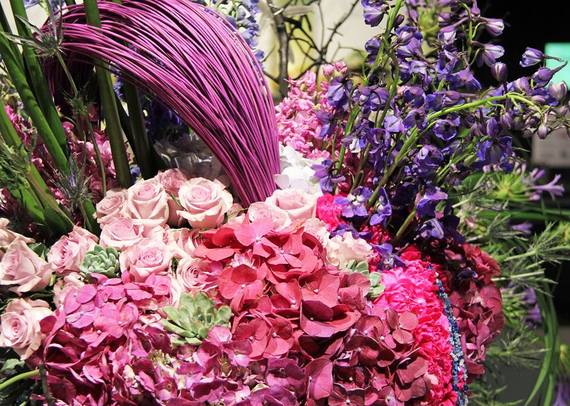 Artists and gardeners belong together like a painting belongs in a frame, and this year the Philadelphia Flower Show is showcasing just how close the two can be. The Pennsylvania Horticultural Society has partnered up with eighteen art museums to produce "ARTiculture," an installation of floral arrangements interpreting or recreating famous works of art. Yes, art is being interpreted as . . . other art. Does that make it art squared? Exhibitors have been given a specific painting, collection, or genre of art as their inspiration, and the displays they have come up are fabulous living works of art themselves. Inspirations vary widely, from the rise of American ballet to the life of Wassily Kandinsky (father of abstract art) to sculptures by Steve Tobin.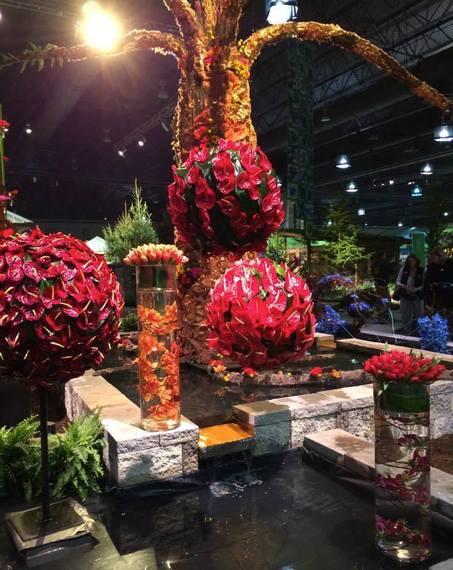 The Philadelphia Flower Show is the oldest indoor flower show in the country, and they've partnered with some of the most prestigious American art museums. From the rarely-seen Andy Warhol prints displayed in the Grand Hall to the aerial dance troupe that will greet you at the entrance, this show is a feast for all senses. And be sure to keep an eye out for celebrity guests like Rachel Ray, who will be participating in a Q&A session on Friday, March 7.
Other attractions include wine tasting, workshops to create your own arrangements, cooking demonstrations, and a butterfly exhibit.
Images via the Philadelphia Art Show