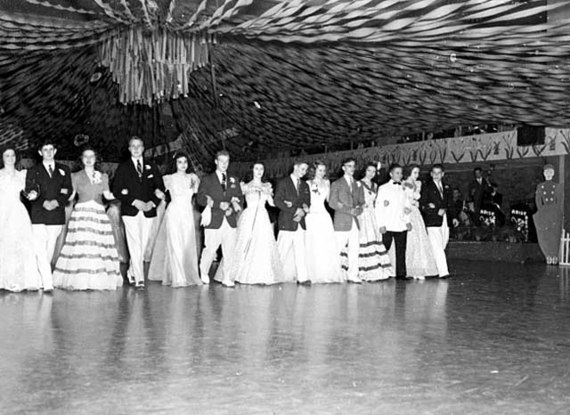 April is here, spring is arriving around the country and the end of the school year is no longer a distant speck on the horizon. High school seniors are finalizing college choices, selecting trade schools, filling out job applications, and determining what the next stage of life will bring. Amidst all this is time for some diversion and fun - the school Prom. This view shows the Grand March and dance floor, complete with spectacular streamers, of an unidentified school circa 1950, photographed by Al Heitman.
These beautifully dressed young women and men are taking a moment to pose for photographer William Bull at their formal dance at Oak Hall School in St. Paul, 1935.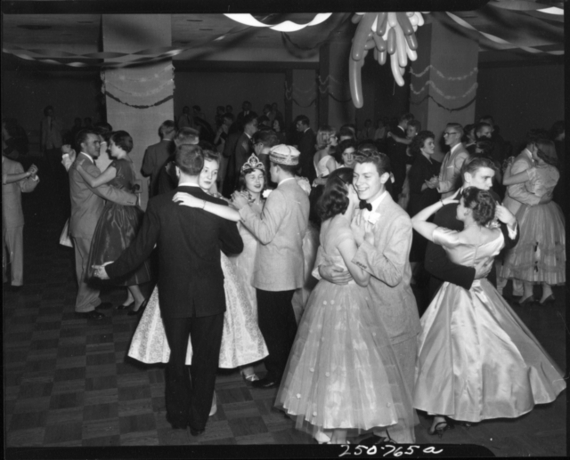 With the King and Queen at the center, these teenagers are enjoying themselves on the dance floor beneath streamers and balloons in this 1958 Norton & Peel photograph.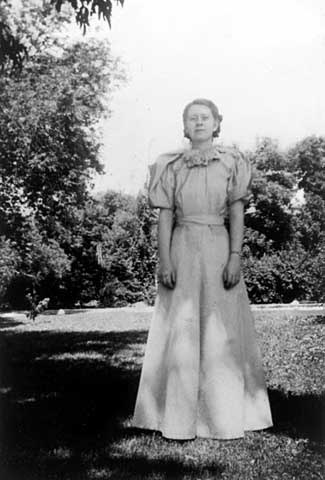 An important part of Prom is wearing a special dress. Virginia Mae Hope models her gown circa 1938 before heading off to the big dance.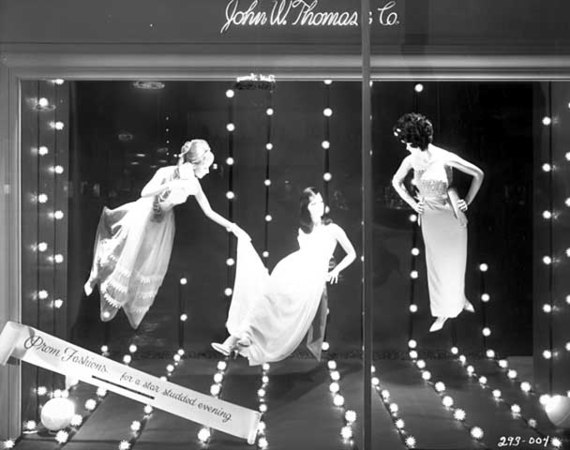 The John W. Thomas & Company in Minneapolis fashioned a window display to inspire young women to buy the latest Prom fashions "for a star studded evening" in this image from 1965.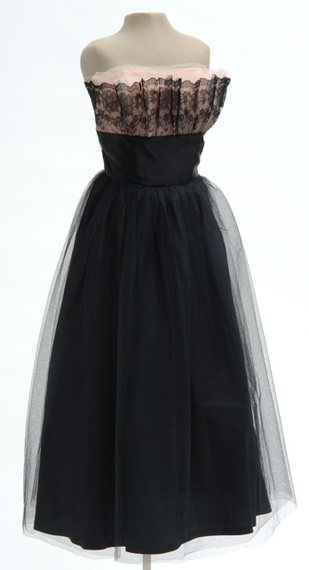 This stunning gown from the Minnesota Historical Society's collections was worn by Jean Wigley to her Junior Prom in Mankato, Minnesota. This 1948 gown is an example of the silhouette of Dior's "New Look" introduced the previous year.
You can view more photographs of formal dances and numerous other subjects in the Minnesota Historical Society's Collections Online!