The University of Tampa is breathtaking. The history and culture that radiates from the remarkable architecture through to the student body is truly incredible. Since my first moments as a Spartan until now as I am just weeks away from my graduation, this school has never stopped impressing me. Not only was it the site of my parents wedding and home to countless college memories, it is the grounds for the education and development of over 7,000 students representing more than 130 countries. Since it's establishment in 1931, UT has grown in stride. With 150 programs of study offered, you can imagine the diversity of backgrounds, philosophies and personas that flow along the brick roads.
On a campus infused with so much variety, we always have the pleasure of meeting one amazing person after the next. Naturally this means that fashions and styles brought to our school never ceases to surprise us. From the edgy style of the northerners, to the laid back looks of skater boys, to the traditional International fashions; you name it, we've got it. But there is one thing we all have in common -- we attend college in the warm and sunny city of Tampa. The 85-degree weather definitely plays a role in the styling of everyone's daily wardrobe at UT and that means there is always a plethora of short shorts and fun dresses.
The University of Tampa is definitely not a huge campus. All day everyday you'll find students walking to class, gathering in the courtyard or tanning by the docks. There is a very strong sense of community here and because there are only a handful of campus gathering spots, it's an awesome environment for growing close with various clubs and groups of students. This communal aspect of UT helps push fashion trends through us and it isn't surprising to see big waves of styles go in and out of popularity. Right now, it's festival season and it is in our nature as Floridians to take advantage of trends like crop tops, floral skirts and heart-shaped sunglasses.
There is brightness in the warm air around here and the fashion has really been reflecting that. We're ready for summer and we're ready to have some fun and I've seen this attitude rising as wardrobe inspiration. To me, this Fashionista perfectly embodies UT fashion. Nicole Olds says her style is comfortable yet trendy. She lets her bronzed skin show in a flirty sundress and rocks an awesome pair of gladiator sandals with it. Her Tory Burch carryall is a functional bag for class but also displays her appreciation for top fashion designers. She adds finishing touches throughout her ensemble by bringing in spring forward jewelry pieces and blocking the sun with classic aviators. Fair warning: sunglasses are as necessary as breathing on this campus.
Overall an outfit like this is characteristic UT chic! We all strive to bring our personalities and backgrounds into our campus fashion but thoughts about having fun in the sun are always infused in our looks. You can mix up a sundress outfit like Nicole's by adding tan wedges and a statement necklace to dress things up for the evening. I would paint my lips red and toss my hair into a high topknot and then you'd find me dancing around campus with my sorority sisters all dolled up in spring dresses!
With only a few short week of college life left for me, I will be soaking up all of the richness and culture that the University of Tampa has to offer. With endless amounts of culture pushing its way through our historical halls, I know the fabulous fashion found here will continue to bloom long after I am here to capture it all with my camera. But for now I'll be breathing in spring and keeping my eyes wide open to remember all of the beautiful palm trees, bright fashion and amazing people that walk the brick roads of the University of Tampa.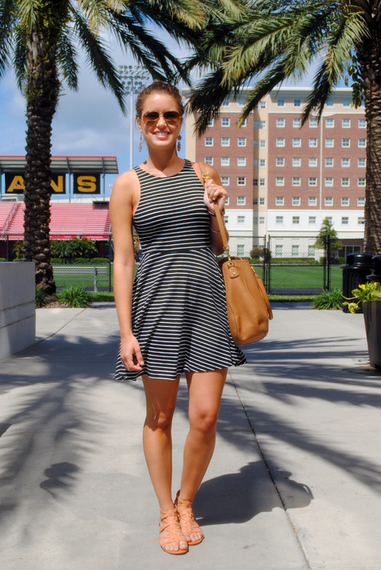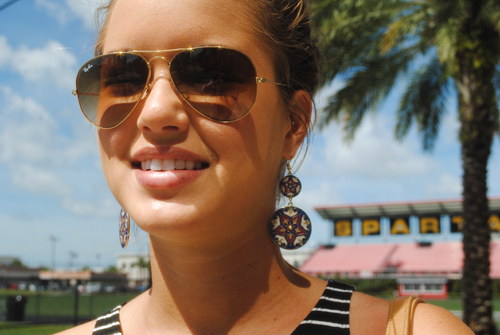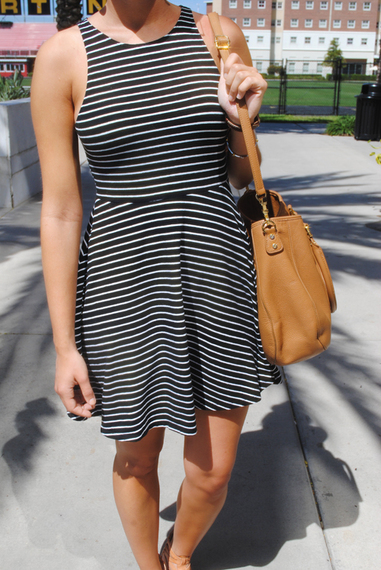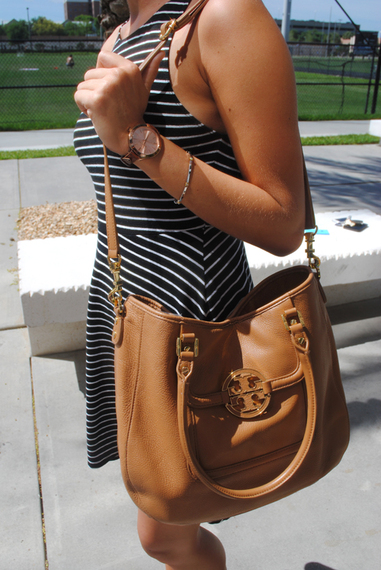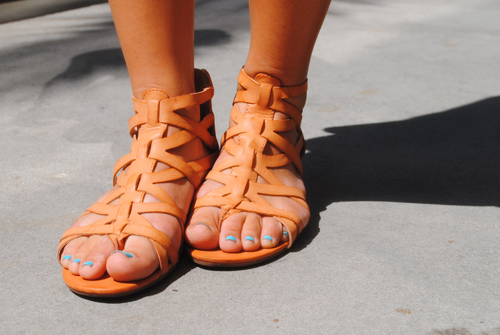 Jordan Valdez is a senior at the University of Tampa studying Fine Art concentrating in Photography and minoring in Communications. She has interned for CollegeFashionista for the past three semesters and has loved every minute of trend spotting and style advising. Her plans post-graduation include interning in London in the summer and possibly heading up to New York City after that. Her dream career is in fashion photography so keep your eyes peeled in the near future for her photos spread across the covers of all your favorite fashion magazines (she hopes)!