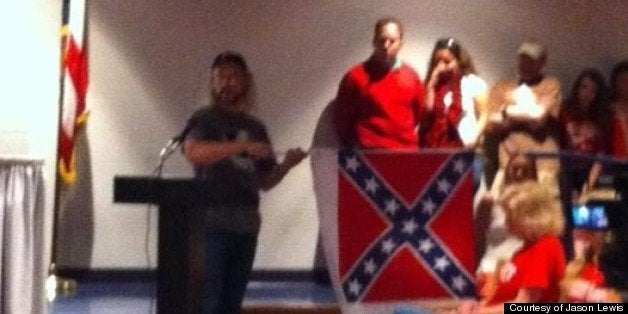 Springboro, Ohio, school district community members are upset after a local tea partyer unfurled a Confederate flag at a school board meeting Thursday night.
Thomas, who has previously come under fire for racist tweets, gave a speech meant to defend the Constitution classes. According to sources, however, he also made racist comments and endorsed the League of the South, which advocates for an independent Southern republic. At the end of his speech he unfurled a Confederate flag and asked the audience if they were offended.
"If the discussion in the community has come down to some man waving the 'stars and bars' during a public forum on education while shouting, 'This is your heritage!' at the audience is not only appalling, it is downright awful,'" Cunningham wrote.
According to the blog of community member Nimisha Patel, he made comments suggesting African-Americans "should consider themselves lucky since they are treated better in the United States than they would be if they were in 'Black Countries' with 'genocide.'"
Lewis told The Huffington Post that meeting attendees seemed shocked and uncomfortable throughout Thomas' speech. He also noted that school board members did not condemn Thomas' actions when given the opportunity, and he said he believes members of the school board with tea party ties are interested in "using Springboro as ground zero to introduce religion into schools."
CORRECTION: A previous version of the article incorrectly stated that Jason Lewis had been escorted out of the school board meeting after objecting to a book being read my students. The article has been updated to reflect this change.
Before You Go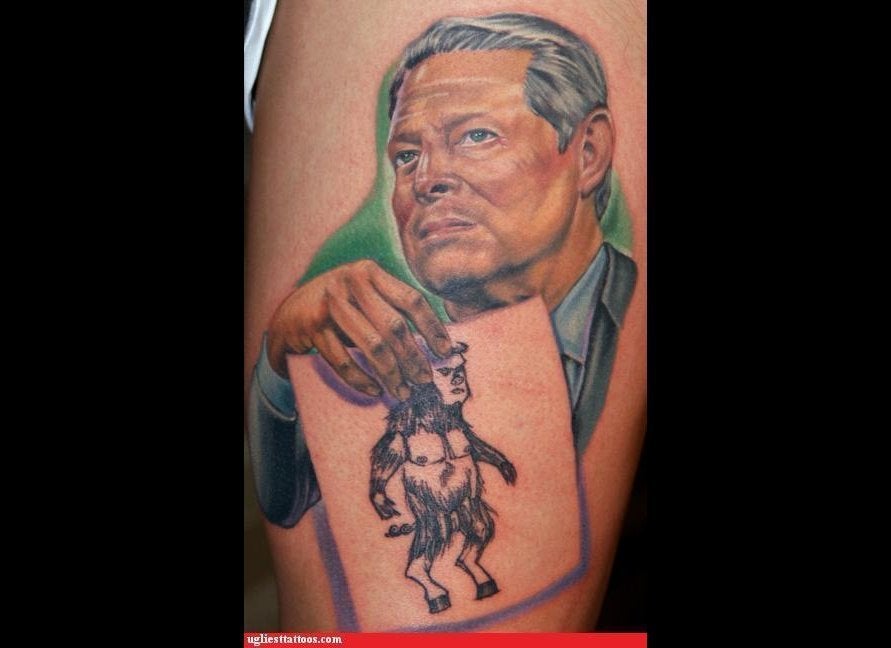 Political Tattoos That Really Suck
Popular in the Community