There are many ways in which Pittsburgh is not like other cities -- let's start with the grand entrance. Whether you're coming in from the Pennsylvania Turnpike and through the Squirrel Hill Tunnel, or shooting under Mount Washington on their way in from the airport, you can't help but notice: Here is a city with a lot going on in the looks department.
The setting, along those famous three rivers (Ohio, Allegheny, Monongahela) at the foot of those dramatic hills, is pretty great. That impressive skyline is a constant reminder of a time when Pittsburgh was one of the world's most important industrial capitals.
Of course, today's Pittsburgh is slightly less mighty. Still, of all the faded rust belt cities, none come even close to wearing diminished status quite so well. Pittsburgh is the master of keeping up appearances. The downtown, or, as it's called around here, the Golden Triangle, remains one of the most walkable and appealing city centers in the country, offering one pleasant streetscape after another.
In some ways, it's like a little slice of Manhattan, streets filled with people on sunny weekdays, pouring off buses (and even a subway!) in the mornings and back on again at night. Pittsburgh feels busy, it feels alive. Industry has given way to research, health care, education and the arts. Smart people are moving in, or simply moving home. The city feels young again, promising, like a place that has a future, one brighter than just about any of its contemporaries.
#1 It's kind of..all over the place.
The 'Burgh's bizarre topography -- San Francisco appears almost orderly by comparison at times -- makes for close-knit neighborhoods that often function almost as if they were their own cities. To really get to know Pittsburgh, you've got to hustle a bit. It's worth it, though. Go see the bustling South Side, with its wide selection of bars along jammed East Carson Street, the Brooklyn-ish scene up the Allegheny in Lawrenceville, the small-town-at-the-top-of-the-world vibe in Mt. Washington. There are many Pittsburghs, all in very close proximity to each other, but each their own universe. East Liberty, for years one of the city's trouble spots and all but abandoned by the end, is a major happening these days, with tons of shopping and other developments that include a Google campus.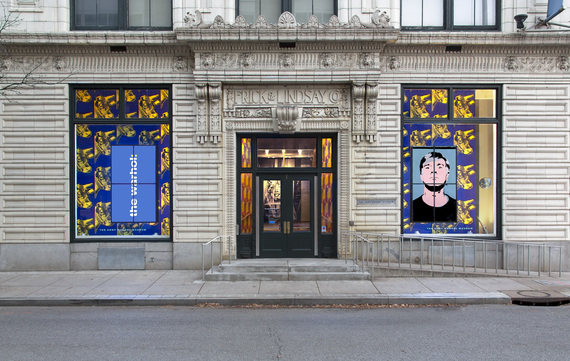 Photo courtesy of Andy Warhol Museum
#2 There's a lot of art. Like, a lot.
From big-ticket shows at the Carnegie or the Frick to the avant-garde at the North Side's Mattress Factory, a site for unusual installations created by resident artists since the '70s, Pittsburgh knows from art. Just as it knows from music, theatre, opera, dance and pretty much any other cultural indulgence you can name. If you just want to stare at canvases, you need more than a weekend to see everything worth seeing here -- the Carnegie is a good place to start, functioning as sort of a mini-Met, with its Roman and Chinese artifacts, its Degases and Monetses. (Like your art a little less...traditional? Check this place out.)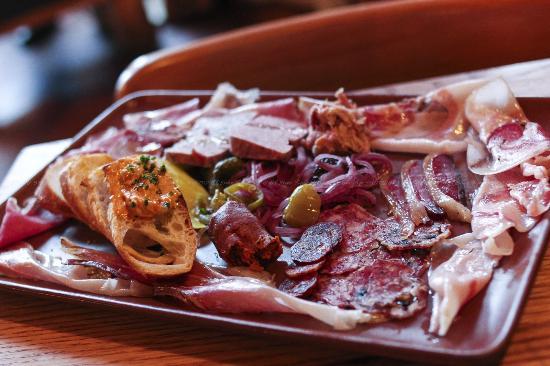 Photo courtesy of Tripadvisor
#3 The food is terrific.
To some, Pittsburgh dining means overstuffed sandwiches topped with french fries and coleslaw. You can eat that sort of thing, if you must, but save an appetite for the city's quickly evolving culinary scene, from little neighborhood bistros to buzz-garnering fine dining. Justin Severino is the guy everyone talks about these days. He's the chef at Cure, a charcuterie-focused spot on Butler Street that attracts all kinds of national attention for good reason.
#4 The one-of-a-kind Strip District is the coolest.
Imagine if there was enough space in Manhattan's gentrified Meatpacking District for all that new stuff as well as the original businesses that gave the neighborhood its character -- that pretty much describes the Strip District, a sprawling, 24-hour jumble of discount produce, late-night dance clubs, vintage Italian cheesemongers, third-wave coffee joints and trucker bars, abandoned warehouses and upmarket apartments. Easily walkable from the downtown area, the Strip gets its share of tourists, and as such, sustains its share of tourist dreck. Step into the growing Pittsburgh Public Market for a glimpse of what's now, what's good and what's local.
#5 The outdoors are truly great.
As complicated as Pittsburgh can be to navigate, there's still plenty of it that's easy to figure out on foot, from the museums and sports stadiums of the North Side to the bars and restaurants of the South Side, all the way out the Strip District and, of course, right downtown. When the weather's nice, there's nothing better than exploring on two feet -- particularly along the increasingly developed riverfront. The Three Rivers Heritage Trail is a many-segmented and growing trail network that covers an impressive 21 miles; pretty much any direction you want to go from the center of town, there's a path for that. If you prefer an upper-body workout, Kayak Pittsburgh, which reopens May 1 for the summer season, provides affordable rentals in its downtown location under the Sixth Street Bridge.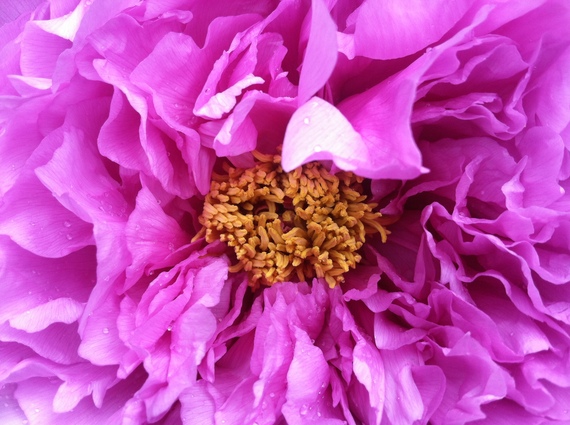 #6 And so are the indoors.
Spring not moving forward fast enough for you? Get a jumpstart on summer indoors at the gorgeous Phipps Conservatory up in Oakland, where 19 indoor and outdoor gardens, representative of many different types of habitats, have been thrilling Pittsburghers for more than a century. While it takes a little less than two hours to do the site justice, stick around for lunch in the airy café. If you get in to town early enough on a Friday, note that the gardens are open all the way up until 10 p.m. An easy hike from most Downtown hotels, the surprising National Aviary, an all-bird zoo that features 600 winged-things from the world over in a lush indoor garden setting, is an only-in-Pittsburgh must. (They have pink flamingos -- how cool is that.)
#7 Wait. You've never been to Fallingwater?
It must be said that few of the museums in Pittsburgh can quite compete with Frank Lloyd Wright's Fallingwater, one of the most iconic residences in the free world, located just an hour or so from town, in the heart of Western Pennsylvania's beautiful Laurel Highlands. Designed as a weekend spot for the Kaufmann family, local luminaries who most famously owned that big department store downtown that is now a Macy's, Fallingwater is reason enough to make the trek to this part of the world.
Other stories you might like:
Photos: David Landsel (1, 5, 6, 7) Tripadvisor (3, 4) Andy Warhol Museum (2)
Related