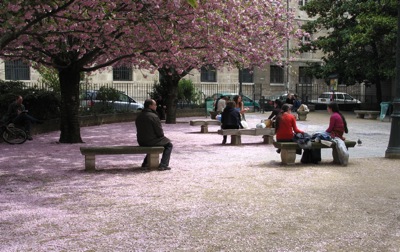 My favorite time to visit Paris is springtime. It's just the opposite of March Madness here in the states. Springtime in Paris is early morning walks along the Seine before the city wakes up. Lunch at an outdoor cafe in Le Marais. Taking in a free fashion show at Printemps or Galeries Lafayette. Searching for the best bakeries, chocolate shops and pastry shops. Visits to the Louvre, d'Orsay and Centre Pompidou. It's a hard city not to love. Or as Cole Porter so aptly put it:

I love Paris in the springtime.
I love Paris in the fall.
I love Paris in the winter when it drizzles,
I love Paris in the summer when it sizzles.
But springtime's still the best of all.
Cherry blossoms in bloom in Paris. Photo by Sue Frause.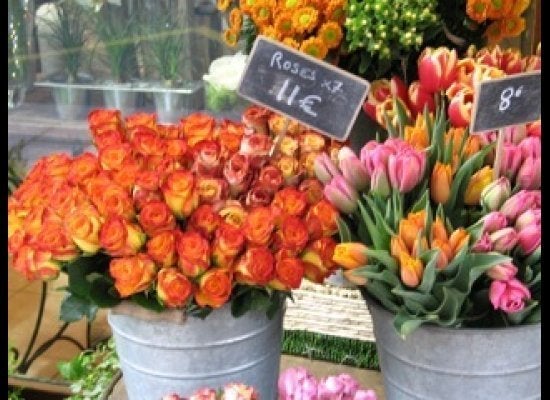 Springtime in Paris (SLIDESHOW)
All photos by Sue Frause.
Related