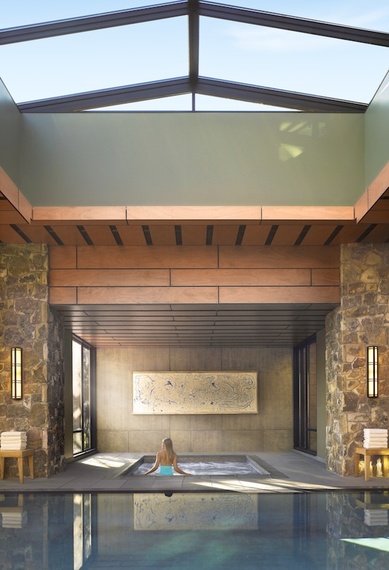 Spring can not get here fast enough, so head to Turks & Caicos, Oregon's wine country or Cabo San Lucas for the newest trends in springtime spa treatments. I know I am ready!
1. The Regent Palms in Turks and Caicos kicks off 2014 introducing a new treatment room and new spring treatments.
Bath Room: This never-before-used-room features a deep soaking tub with mood music and lighting that rhythmically dances alongside the music, as well as a big-enough-for-two shower with multiple shower heads and speeds.
Deluxe Organic Seaweed: A revolutionary seaweed facial beginning with a gently exfoliation and massage and then placing freshly harvested organic seaweed on your face for the organic facial and ending with a light head massage.
Detox Seaweed Leaf Bath: This seaweed bath utilizes organic hand-harvested seaweed to moisturize your skin, increase circulation and promotes healing
2. The Allison Inn & Spa in Oregon's wine country uses organic and local products and is uniquely known for its "pinotherapy treatment", a pinot-inspired botanical and biologicaltherapy produced by wine and grape seed extracts derived from the property's vineyard. Spring favorites include the following:

The Age-Defy Body Treatment: sets the "spring Vichy shower" trend. This service is such a unique way to address anti-aging concerns with lactic body peel (acids from dairy products), hydrating masque and wrap, then warm Vichy shower and massage. Body emulsion cream is the final touch.

Another option is the Pomegranate Lactic Peel: This Paraben and preservative free, anti-aging peel is infused with a unique complex of lactic, phytic, glycolic acids and retinol to help promote cell turnover and reduce the appearance of fine lines, large pores and skin discoloration without any irritating side effects. This helps to restore brightness to dull winter skin and leaves skin looking smooth with a healthy, radiant glow.
The Anti aging body emulsion: helps restore and maintain skin's youthful appearance. Extracts of rice, soy and sweet almond oil provide superior moisture to the skin. Powerful patent pending anti-oxidant blend of white, red and green tea extracts combined with goji berry, pomegranate and grape seed extracts help to neutralize free radicals, protect skin from environmental toxins and combat the visible signs of premature aging. The result is visibly younger, radiant looking skin.
3. Esperanza, an Auberge Resort in Cabo San Lucas creates the Auberge Anthology, a collection of three signature treatments available now at The Spa at Esperanza.
The Auberge Head to Toe: This firm and nurturing full-body treatment includes a stimulating scalp massage and a nourishing hair mask that delivers beautiful results while promoting deeper relaxation. Warm towel compresses prepare feet for a smoothing scrub followed by a reflexology massage.

The Auberge Attunement: This customized treatment is for guests who want more than the classic Swedish massage. Herbal compresses infused with muscle-soothing oils are applied to key pressure points to relieve pain and inflammation common to the active adult. A series of assisted stretches and deep-tissue massage techniques are among the therapies that work together to ease tight muscles and improve flexibility.
The Auberge Antidote: This three-part treatment begins with a re-mineralizing soak in an Argan oil-infused bath. Natural biorhythms are restored during an aromatic energy scrub. Traditional Yogic massage techniques focusing on legs, spine and head counter the negative effects of travel-induced stress and complete the experience.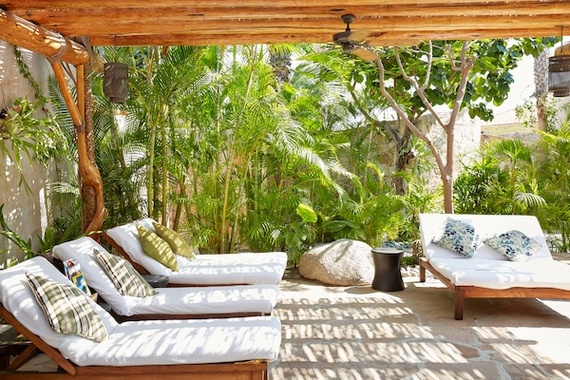 Photos Courtesy of Allison Inn & Spa and Esperanza, an Auberge Resort