Less than a week after Sprinkles Beverly Hills announced their very first 24-hour cupcake automat, the baked goods ATM is up and running.
Sprinkles engineer Vineet Chaplot was on hand for the machine's launch to make sure everything was going smoothly. He pointed out that behind the automat's bright metal grates, you could see 600 freshly-made, individually boxed cupcakes ready for the day.
Eventually, the ATM will also offer Sprinkles cupcake mixes, apparel and dog treats.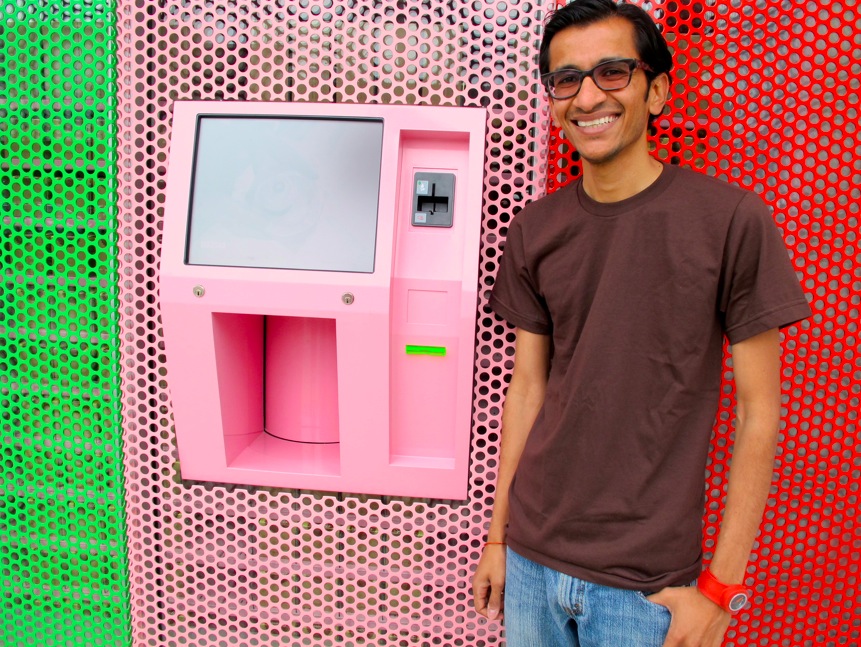 We stopped by to test out the cupcake ATM and found the process as easy as getting a soda from the vending machine or money from an ATM.
Watch the video above to see how easy it is for cupcake fiends to satisfy their craving any time of day.
New York is next in line for the convenient cupcake dispenser; Sprinkles recently announced that they were eying midtown, downtown and the Upper West Side neighborhoods for the next three cupcake ATM locations.
Related
Popular in the Community