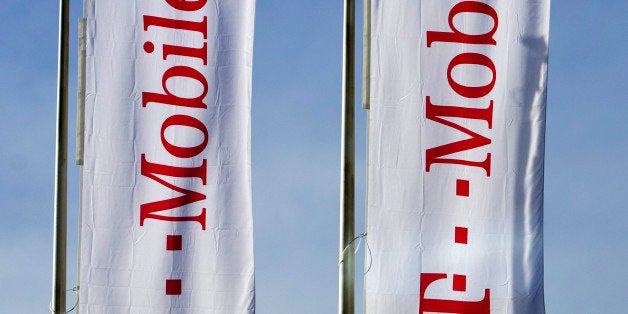 Americans have only a handful of options when it comes to deciding who to go with for mobile phone service.
If Sprint and T-Mobile have their way, we could have even fewer.
The two wireless companies are reportedly close to a $32 billion merger. Sprint, the larger company, would pay $40 a share to take over T-Mobile.
Wall Street analysts say there's a good chance regulators will reject the deal, and with good reason: If approved, it would dramatically reshape the wireless industry in the United States.
Right now, AT&T and Verizon each control a bit more than a third of the U.S. wireless market. A combined T-Mobile and Sprint would account for most of the final third.

Data courtesy of Chetan Sharma Consulting.
That would be a big loss for consumers.
T-Mobile has killed the two-year contract, meaning subscribers are no longer locked into deals with the company. It has done away with roaming charges for calls and data in over 120 countries. And it pays the termination fees for customers who want to break out of contracts with other carriers.
"T-Mobile has become an agitator to the industry," said Lina Khan, a policy analyst at The New America Foundation, a nonpartisan public policy group. "I think that allowing it to merge with Sprint would sap the industry of some of the competition that's been vital for the public."