WASHINGTON — As scientists and environmentalists focus on stopping the Republican-led push to open up a section of Alaska's fragile Arctic National Wildlife Refuge to oil and gas development, the Trump administration is celebrating its approval of new exploratory drilling operations in nearby Arctic waters.
The Interior Department's Bureau of Safety and Environmental Enforcement announced Tuesday that it has granted a permit for Italian multinational company Eni to build new exploratory wells from a man-made island in the Beaufort Sea.
"Achieving American energy dominance moved one step closer today with the approval of Arctic exploration operations on the Outer Continental Shelf for the first time in more than two years," the bureau touted in a news release.
The approval allows Eni to begin drilling four new exploratory wells as early as next month, according to BSEE. Operations are expected to result in the creation of as many as 150 jobs and production of up to 20,000 barrels of oil per day.
Spy Island is an 11-acre gravel island located approximately 3 miles off Alaska's Oliktok Point, and one of four artificial islands in the Beaufort Sea used for oil and gas production. Between Spy Island and Oliktok Point, Eni has 18 producing wells, 13 injector wells and one disposal well.
Eni is now planning to use extended-reach drilling techniques to access deep federal submerged lands, according to BSEE. The bureau's approval Tuesday comes several months after the Bureau of Ocean Energy Management conditionally approved Eni's proposal.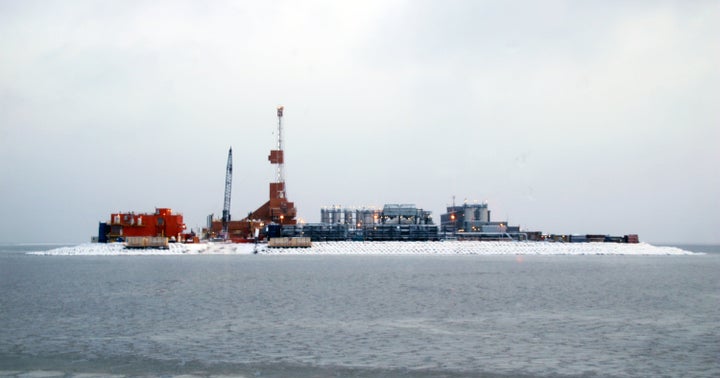 Environmentalists have long warned about the dangers that Arctic oil and gas development poses to local communities and wildlife. In a statement Tuesday, Kristen Monsell, oceans legal director at the Center for Biological Diversity, called the approval "a totally boneheaded decision by a reckless administration."
"Drilling for oil in the Arctic is an accident waiting to happen," she said. "The Trump administration is risking a major oil spill by letting this foreign corporation drill in the unforgiving waters off Alaska. Offshore drilling threatens coastal communities and wildlife and will only push us deeper into the climate crisis."
But BSEE said Eni's proposal has been thoroughly reviewed and that drilling will only move forward after its Alaska personnel ensure it meets safety and environmental standards.
"BSEE Alaska Region staff conducted a thorough and complete review of Eni's well design, testing procedures and safety protocol," Mark Fesmire, BSEE Alaska Region director, said in a release. "Exploration must be conducted safely, and responsibly in relation to the Arctic environment and we will continue to engage Eni as they move forward with drilling its exploratory well."
Spy Island is located 15 miles northwest of the oil field at Prudhoe Bay and approximately 75 miles northwest of the Arctic National Wildlife Refuge, which could also soon be home to fossil fuel development.
A pair of Senate committees this month advanced legislation introduced by Sen. Lisa Murkowski (R-Alaska) that would require Interior Secretary Ryan Zinke to approve at least two lease sales for drilling — each no less than 400,000 acres — in the 1.5 million-acre coastal plain area of ANWR. This region in northeast Alaska, also known as the 1002 Area, has been the subject of a decades-long battle, with many failed attempts to allow for energy development.
Opening the refuge is also on the Trump administration's wish list. In May, Zinke signed an order to "jump-start Alaskan energy production." He said at the time that the move was an "important first step in a smart and measured approach to energy development in ANWR." Additionally, the administration's 2018 fiscal year budget calls for allowing oil and gas production in the coastal plain.
"The road to energy dominance goes through the great state of Alaska," Zinke said during a September speech at the conservative Heritage Foundation.
The administration's push for fossil fuel development in Alaska stands in stark contrast to the Obama administration, which in late 2016 moved to permanently ban drilling in large swaths of the Arctic and Atlantic oceans.
CORRECTION: A previous version of this story said Spy Island is northeast of Prudhoe Bay and the Arctic National Wildlife Refuge. It is northwest.
Before You Go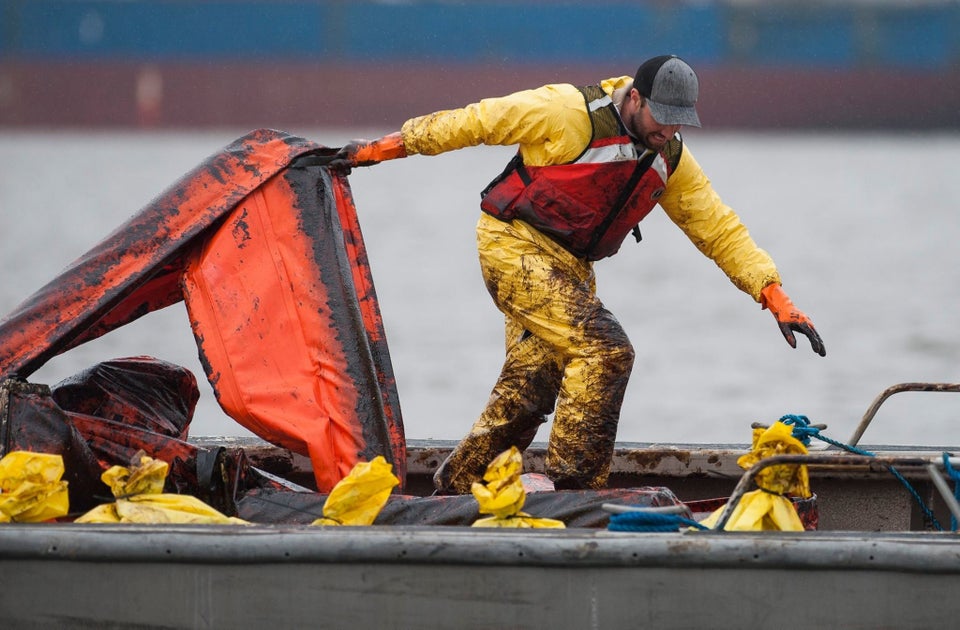 Recent Oil Spills
Popular in the Community