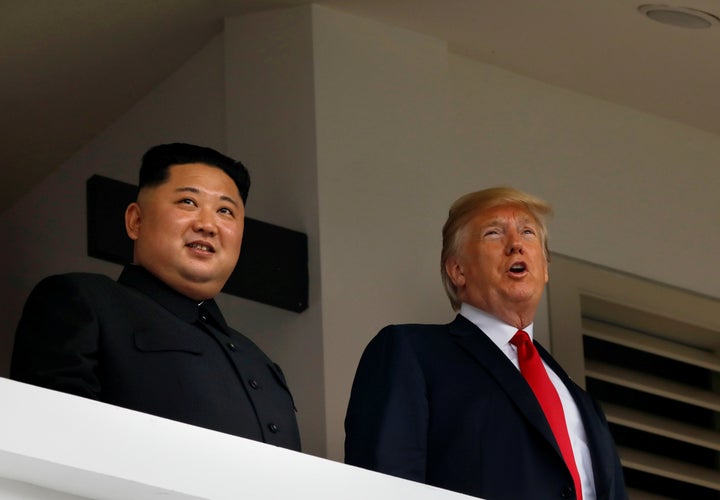 The Twitterverse exploded in a spyware panic after a Dutch journalist in Singapore posted a photo of a press kit freebie of a tiny fan that connects to computers via the USB portal. It was part of a goodie bag for the journalists covering U.S. President Donald Trump's meeting with North Korean leader Kim Jong Un.
Techies flooded Twitter with warnings not to plug the fans into computers because to do so would risk a serious spyware or malware incursion.
USB keys have been used in a number of successful computer infiltrations. In 2008, the Russians planted bugged thumb drives in kiosks near NATO headquarters in Kabul, hoping that American military personnel would buy a drive and plug it into a secure computer, which they reportedly did. The Telegraph reported that the Kremlin spied on delegates to the Group of 20 meeting in 2013 by passing out USB pen drives capable of downloading information from laptops.
The fan was one of a number of freebies provided to reporters that included a bottle of water branded with images of Trump and Kim and a Trump-Kim handheld fan, both provided from The Straits Times newspaper. The kit also included a guide to Singapore's resort island of Sentosa, where the summit is being held.
It wasn't immediately clear who provided the USB fan, but it triggered immediate suspicion.
The uproar began with a tweet in Dutch from journalist Harald Doornbos, who posted a photo of the USB fan still in a plastic bag. "Handy," he posted. "In the press kit for the Trump Kim summit is a USB fan. Handy to stay cool while writing. Here in Singapore it gets quite hot."
The little fan was also in a photo of freebies posted by CNBC's Amanda Drury, who works out of Sydney and who is also covering the summit.
Several who responded on Twitter to Doornbos or to those who retweeted the post were stunned anyone would consider using the USB fan. "Seriously?" asked one. Another tweeted: "COME ON." Several who tweeted wanted the gadget to study it.
About 2,500 journalists have been accredited to cover the summit, and 80 percent of them are from overseas. Japanese, South Korean and American journalists make up the largest contingents.
Related