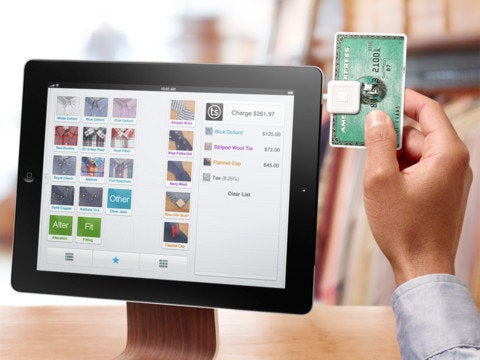 * Square aiming at $4 bln valuation, up from $1 bln
* Is Facebook IPO a turning point for other tech IPOs?
SAN FRANCISCO, May 29 (Reuters) - As Silicon Valley scrambles to assess the impact of the Facebook IPO mess, all eyes are on Square.
The much-heralded, next-generation payments company had been aiming to raise its next round of venture capital funds at a valuation of as much as $4 billion - up from $1 billion just a year ago. That is the sort of acceleration in valuation that happened with Facebook prior to its public market debut.
But with Facebook worth $30 billion less than it was just two weeks ago, industry insiders say that concerns about overexuberance around social media and other Internet companies -- which began to emerge late last year -- have mounted.
"There's a chill settling in over the market," said one late-stage venture capitalist. "Going back to reality is helpful," he added.
The ability of Square, and a handful of other hot Internet start-ups, including Asana, Just Fabulous and Ideeli, to raise money at super-premium valuations is now shaping up as a test of whether Facebook's IPO marks a turning point in the latest tech boom.
Facebook's IPO was a success by one key metric - raising the maximum possible amount of cash in public markets for the company and early investors - but it was a massive failure for later-stage investors and people who bought Facebook shares at the IPO price of $38.
A number of high-profile start-ups had the luck or foresight to raise money from venture capitalists just ahead of the Facebook IPO. Question-and-answer service Quora, founded by Facebook alumni, raised $50 million recently at a reported $400 million valuation, even though it has no revenue. Online bulletin board Pinterest raised $100 million at a $1.5 billion valuation.
But those who did not get their deals done before the Facebook offering could be in a tricky spot.
Workplace-collaboration network Asana has been talking to venture capitalists about a new round of funding in the $20 million to $30 million range, two sources said. The new round would value the company at around $250 million. Online retailers JustFabulous and Ideeli are both seeking to raise $30 million to$50 million at a $300 million to $500 million valuation, according to another source who had talked to those companies before the Facebook IPO.
The most visible of all is Square, a company run by Twitter co-founder and Silicon Valley darling Jack Dorsey. Square aims to reinvent the payment function with mobile devices and sophisticated software and identity technologies.
Square announced a $100 million investment led by Kleiner Perkins Caufield & Byers last June, valuing the company at $1 billion. Other backers include Sequoia Capital, Tiger Global Management, and Visa. Venture capitalists say it is seeking a $4 billion valuation for its next round. A Square spokesman declined to comment.
Venture capitalists generally try to invest in companies they think will be worth at least three to five times more than their initial investment by the time the companies get acquired or go public.
That means Square, to justify a $4 billion valuation, would have to be worth at least $12 billion in a few years - a tall order for a company operating in a business with slim margins, deep-pocketed and established players, and lots of fraud.
Square's fans counter that it is growing quickly and has a unique opportunity to leverage social-media platforms and upend entrenched businesses that are short on innovation.
Asana might have an easier story to sell. It is run by Facebook co-founder Dustin Moskovitz, and the steady monthly revenue it gets from its best customers - a premium service launched in April - could make it popular with investors looking for reliability as well as growth.
Still, the advantage Asana was perceived to enjoy due to enthusiasm around social networks in general and Facebook in particular could now look more like a liability. A spokesman for Asana declined to comment on financing.
JustFabulous and Ideeli may have a tougher time, some venture capitalists say. JustFabulous co-Chief Executive Adam Goldenberg said the company does not comment on financing. A spokeswoman for Ideeli declined to comment.
Most e-commerce companies eventually are acquired at about one to 1.5 times revenue, but in the early stages they ask for valuations of five or 10 times revenue, venture capitalists say. That means a company would have to increase revenue by a factor of 15 for a venture capitalist to make three times its return.
Very high valuations can also create another problem in that they limit the pool of potential acquirers. At a 10-figure valuation, companies including Apple, Facebook, Google or Microsoft are almost the only possible buyers - an especially important issue if the IPO market as a whole goes dormant for a time.
Asana last raised funds in 2009, when Andreessen Horowitz and Benchmark Capital committed $10 million. JustFab raised $33 million last year, and Ideeli has raised a total of $70 million, including $41 million last year.
"I think the valuations in the private market are high," said Mary Meeker, a former star Internet analyst and now a partner at venture capital firm Kleiner Perkins Caufield & Byers.
Speaking at the "D" conference in Southern California, where many Internet industry leaders gathered this week, she added: "We run a billion-dollar digital growth fund at Kleiner Perkins, and we didn't invest a penny in the March quarter ... We just were having trouble getting comfortable."
Still, not everyone in Silicon Valley thinks private-company valuations are going to take a big hit.
"When you look a year from now, two years from now, I'm not sure you're going to say prices came down at high-quality companies," said Sergio Monsalve, an investor at Norwest.
For venture capitalists, "growth is such a huge factor," said Golden Gate Ventures' Glenn Solomon. "And there's still a ton of growth out there."

Popular in the Community