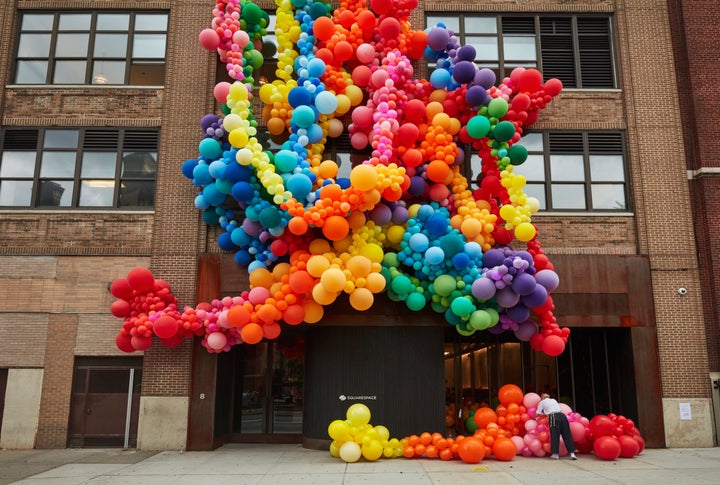 New York-based tech company Squarespace went to spectacular lengths to celebrate Pride this Sunday, outfitting the entrance of its Manhattan headquarters with 15,000 rainbow-colored balloons for the occasion. 
Los Angeles-based artist Jihan Zencirli of Geronimo Balloons began erecting the giant balloon sculpture on the exterior of the Squarespace office, which is located in Manhattan's West Village neighborhood, at 7 a.m. on June 23. By the time the five-story installation was completed that afternoon, Zencirli and her team had used 15,000 balloons, which ranged in size from eight inches to eight feet. 
Zencirli, who has been creating balloon sculptures for seven years, said her mission was to create an interactive moment for visitors from all over the world who were celebrating Pride in the city. Unlike traditional balloons made of rubber, those used in Zencirli's display are organic and biodegradable.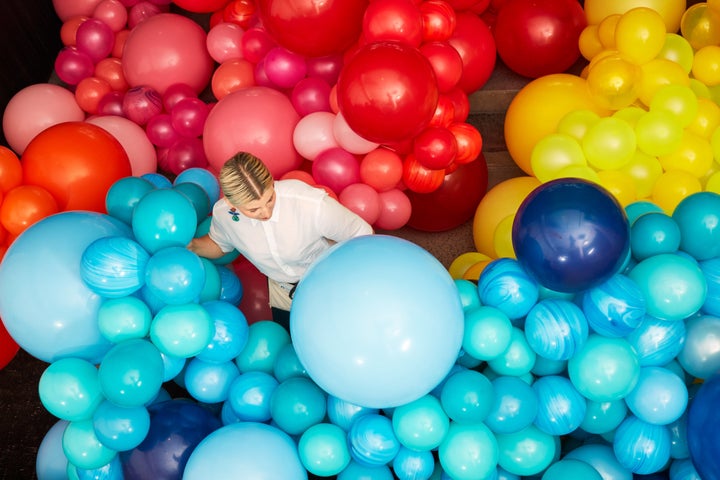 "I love being able to visit New York during Pride, which celebrates the many facets of love ― after all, art is about caring. We had such incredible support from such a huge community for this Pride installation," she told HuffPost. "My goal as an artist is less about an aesthetic agenda and more about an emotional experience to inspire delight and love."
Squarespace's Chief Marketing Officer Kinjil Mathur told HuffPost that her company was "dedicated to empowering all individuals" and, as such, was eager to acknowledge a "celebration of diversity and inclusion" like Pride with the installation, which will be displayed until Monday evening.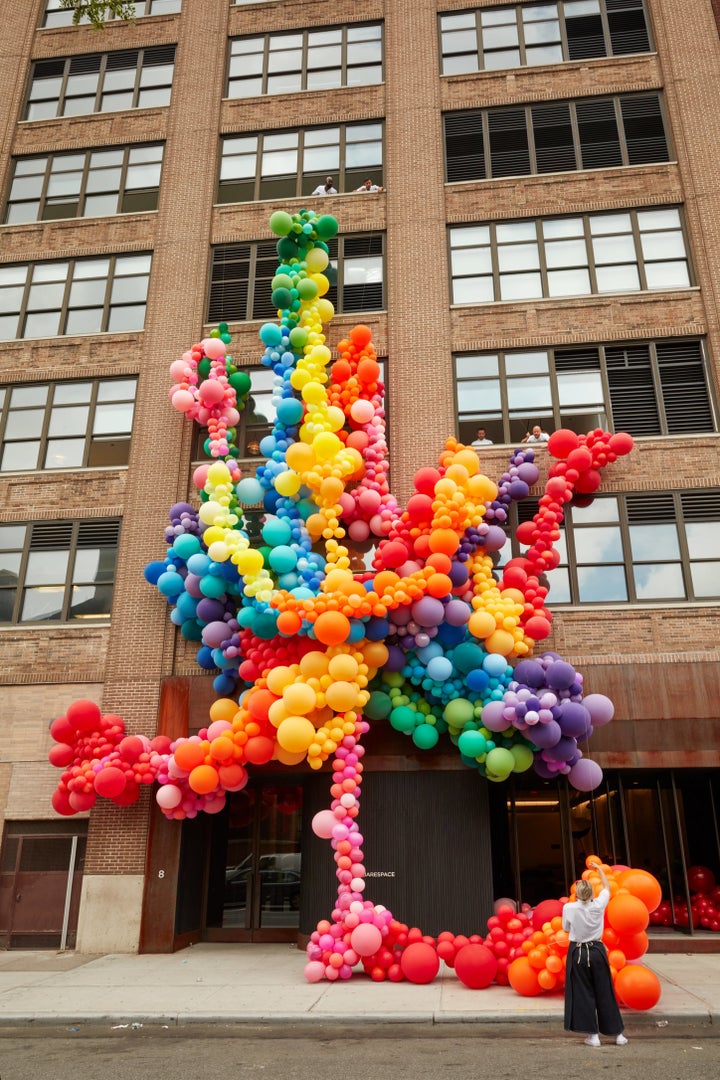 "We hope that these colorful balloons delight the community and celebrate love on this special day," she said, and went on to praise Zencirli as "a phenomenal artist who creates not only art, but emotional experiences." 
The balloon installation helped make Squarespace one of the city's most-photographed spots during Sunday's Pride festivities. Revelers, including fitness enthusiasts and a pair of newlyweds, happily posed in front of the balloon installation for snapshots posted on Instagram. Check out some of the shots below.   
Calling all HuffPost superfans!
Sign up for membership to become a founding member and help shape HuffPost's next chapter
BEFORE YOU GO