Squash, both yellow and green, is a definite highlight of summer, but the real treat is really the squash blossom. These beautiful, dainty flowers offer a gentle flavor of zucchini and yellow squash, in a delicate package that tastes great fried but also as is, on its own.
Squash blossoms are most often stuffed with ricotta, battered and fried. While that preparation may be hard to top, there are so many more possibilities for this yellow edible flower. With no prep work, squash blossoms go right on top of pizza ready for the oven. They can fill tacos and breakfast frittatas, and can top soups and salads.
If you're looking for a little less fried food in your life this summer, you can still enjoy stuffed squash blossoms -- they taste great stuffed without getting deep-fried. If you're all in favor of the fried approach (amen), squash blossoms make great fritters -- especially when mixed with parmesan and basil. Finally, while most people make savory dishes with squash blossoms, they also taste great when fried and dusted with sugar and cinnamon. (Sorry, fried-food foes. They're just amazing that way!)
From soups to fritters to muffins, you can add squash blossoms to just about any meal. Here are 19 ways with this delicate flower.
Squash Blossom And Pancetta Pizza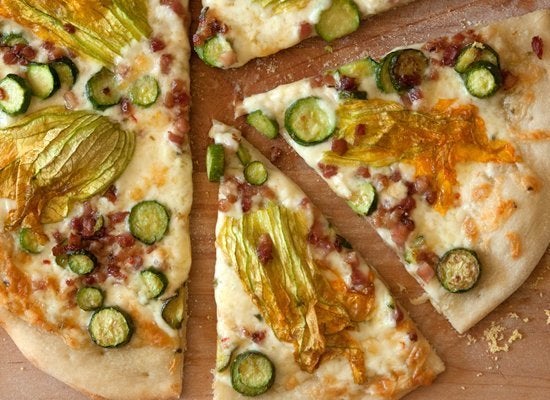 Chickpea And Poppy Seed Batter Fried Squash Blossom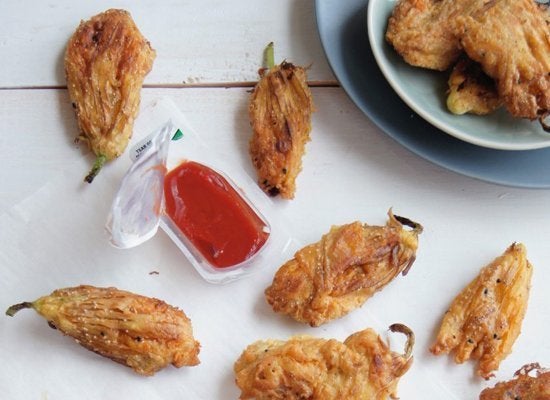 Squash Blossom Quesadillas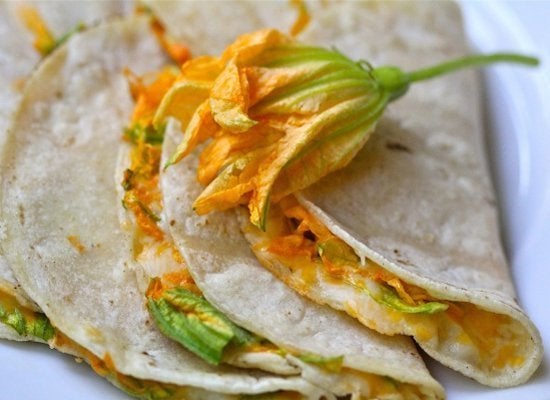 Squash Blossom Frittata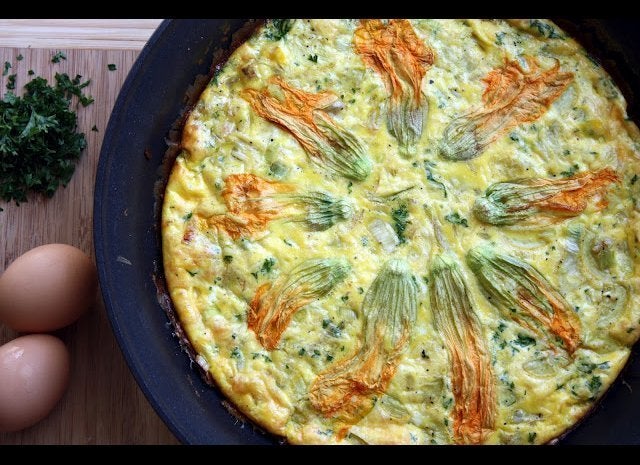 Zucchini Blossom Fritters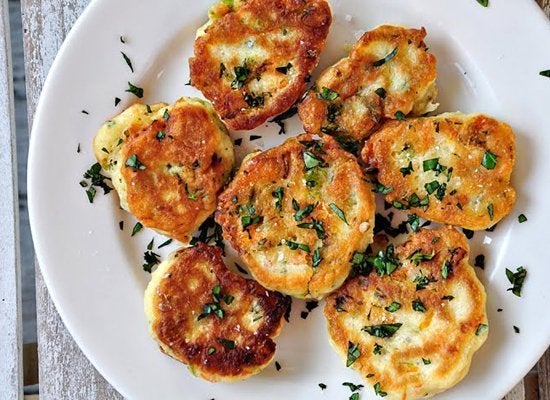 Squash Blossom Soup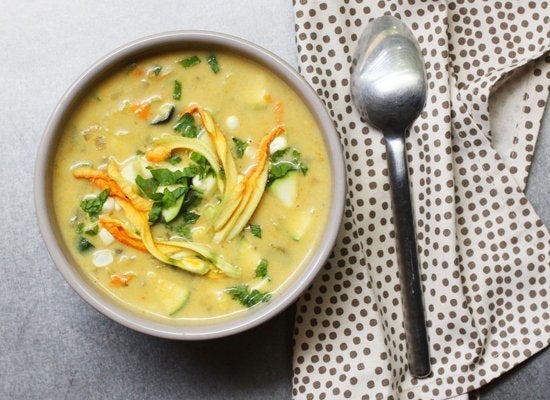 Shrimp-Stuffed Squash Blossoms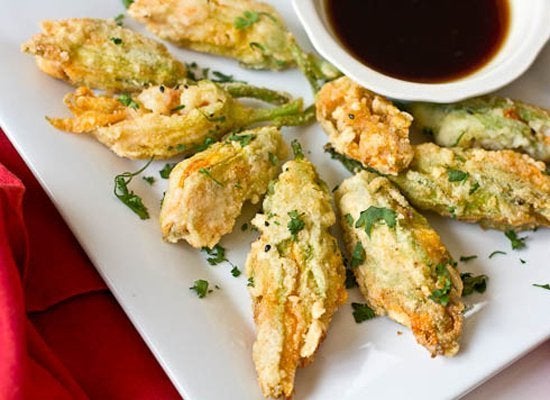 Grilled Squash Blossom Pizza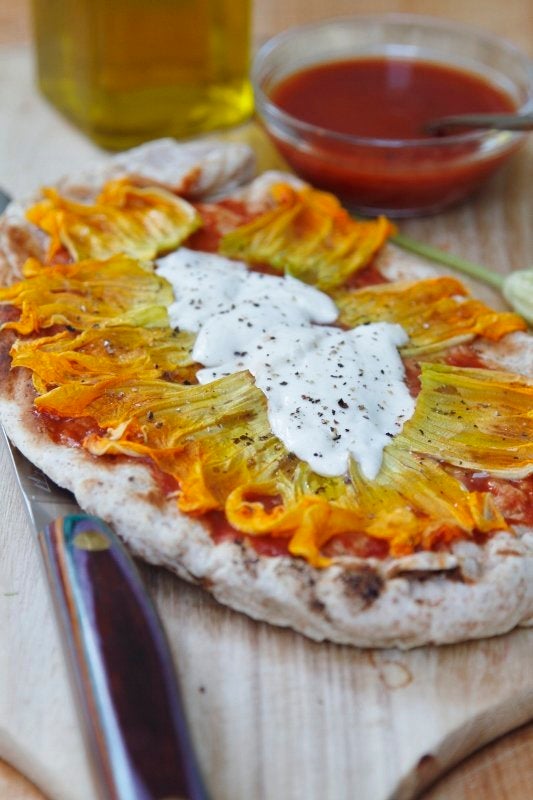 Squash Blossoms Stir Fry With Coconut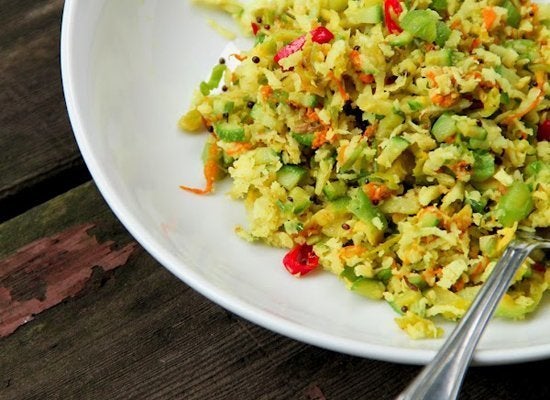 Squash blossoms Stuffed With Fava Beans, Quinoa And Chevre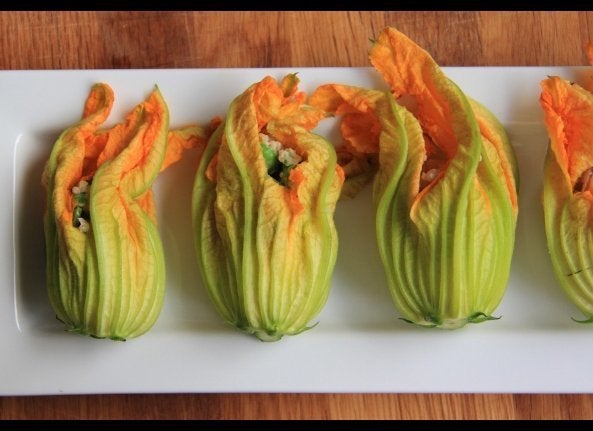 Savoury Cherry Tomato Clafoutis With Basil, Goat's Cheese And Squash Blossom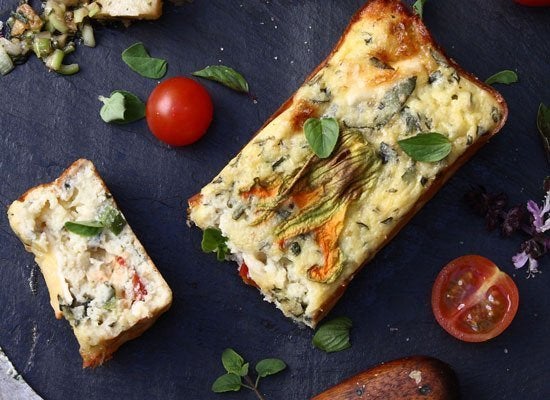 Crab-Stuffed Squash Blossoms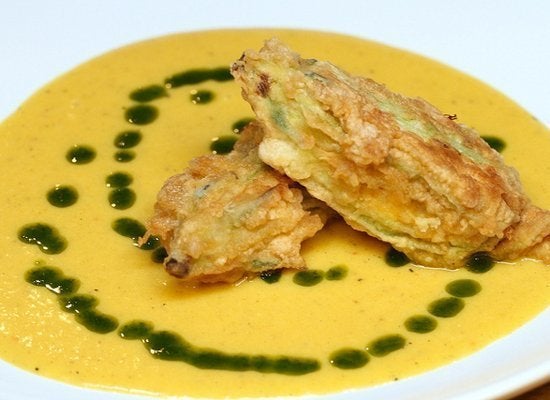 Shaved-Squash Salad with Tomatoes, Zucchini Blossoms, Ricotta, and Thyme Oil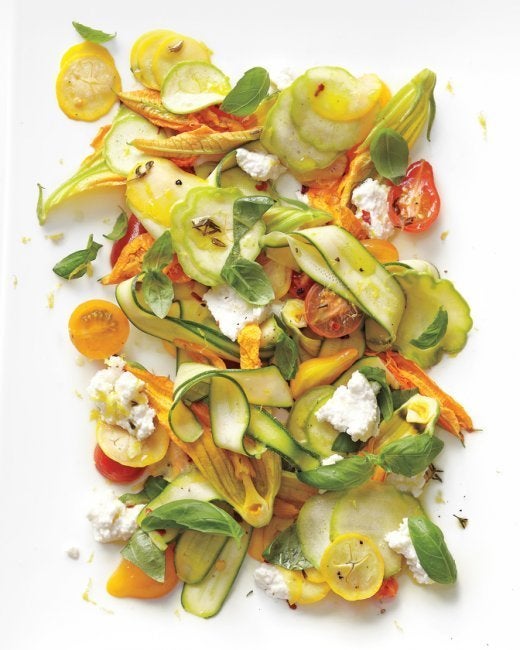 Squash Blossoms Stuffed With Goat Cheese, Corn And Poblano Pepper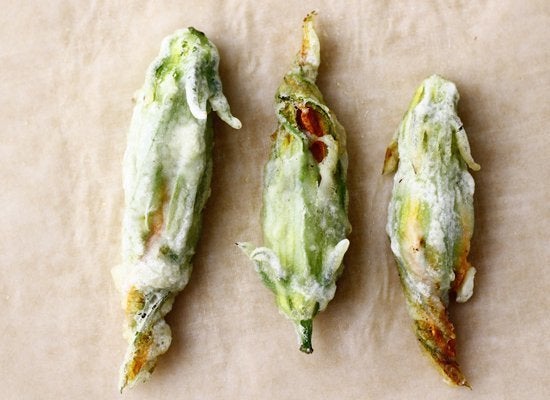 Fiori Dolci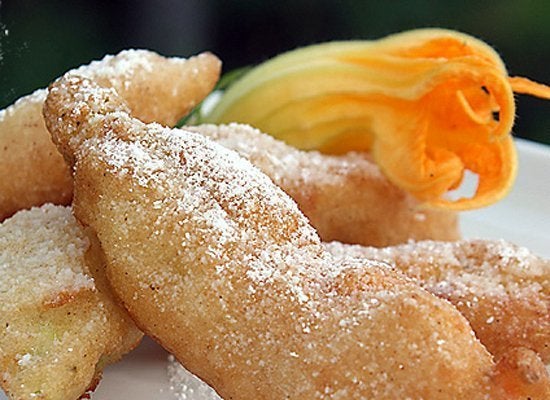 Squash Blossom Pizza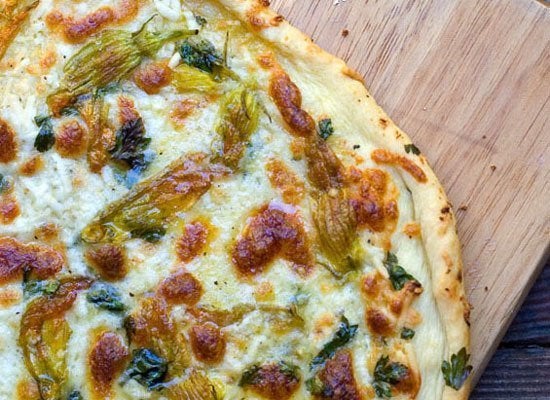 Zucchini Flowers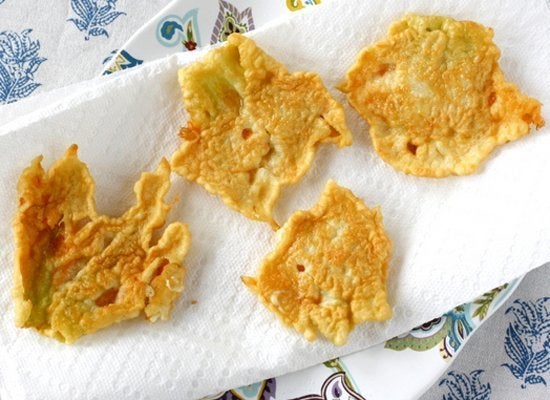 Squash-Blossom Frittata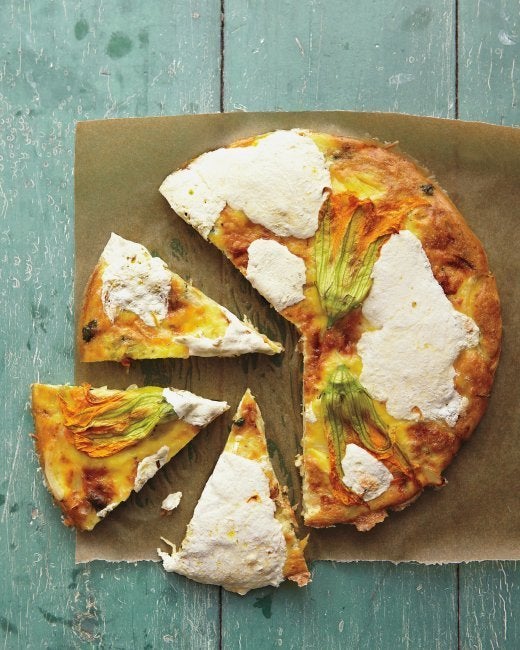 Maltagliati Pasta with Summer Vegetables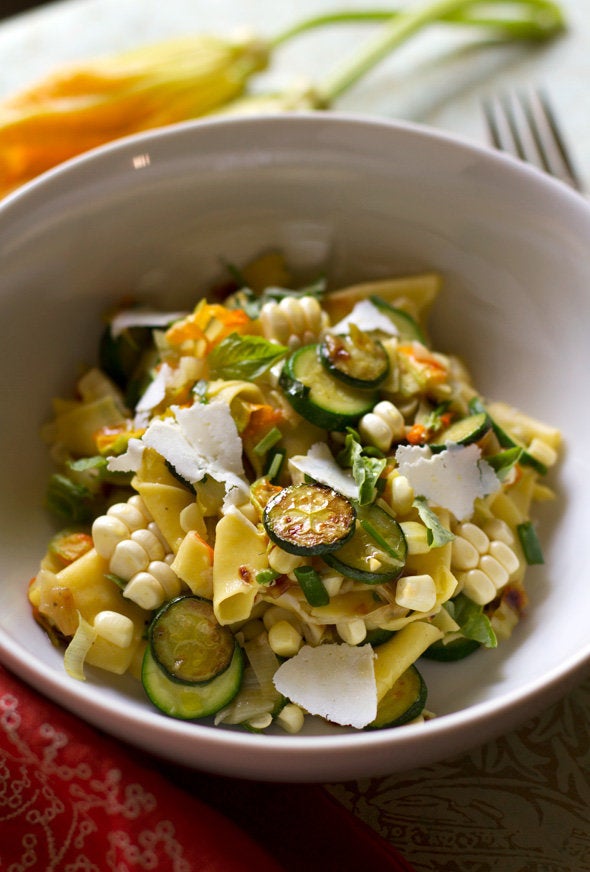 Related
Before You Go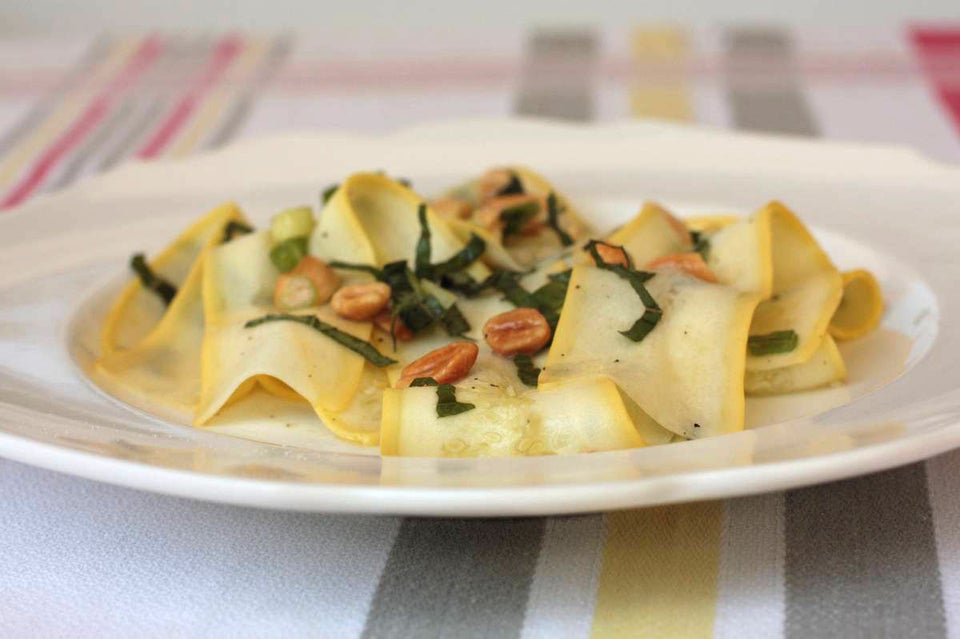 Yellow Squash