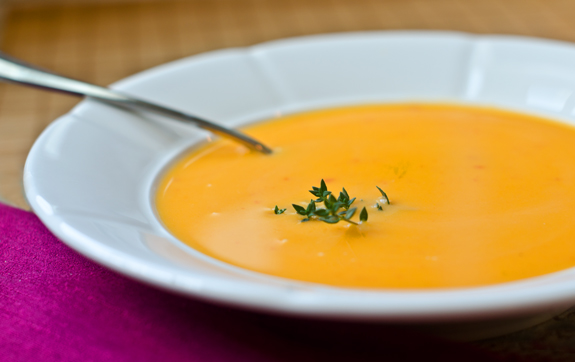 This has got to be the easiest butternut squash soup recipe ever. You basically throw everything in a pot, simmer it, purée it and you're done. But just because it's easy doesn't mean it's not delicious. I promise you that it's everything you expect a classic butternut squash soup to be: silky, slightly sweet and full of flavor. Just don't be tempted to omit the heavy cream -- it's the only fat in the whole soup and, without it, the recipe won't work.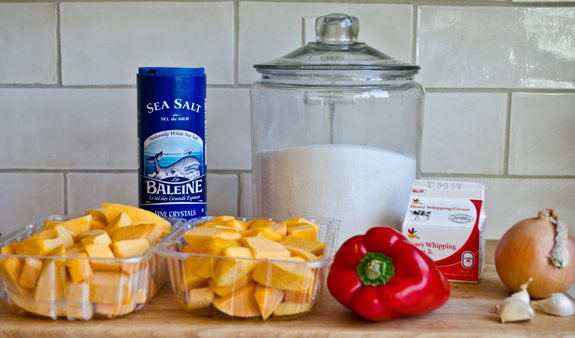 You'll notice I use pre-cut butternut squash from the supermarket, which makes life so much easier. Just be sure to check the package for freshness -- if the squash looks mushy at all, ask the produce person for a fresh container.
Begin by tossing all of the vegetables, salt and sugar in a large soup pot.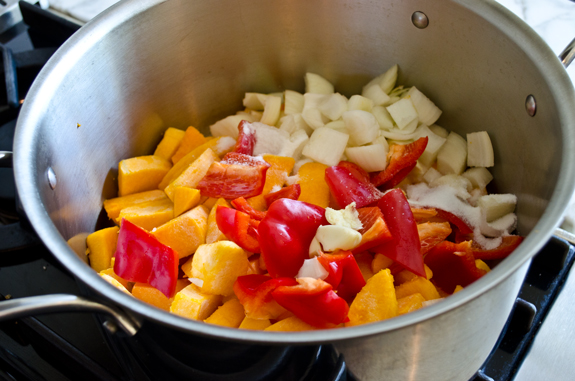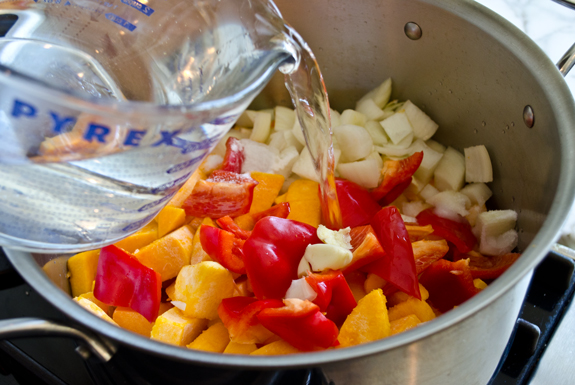 Bring the soup to a boil.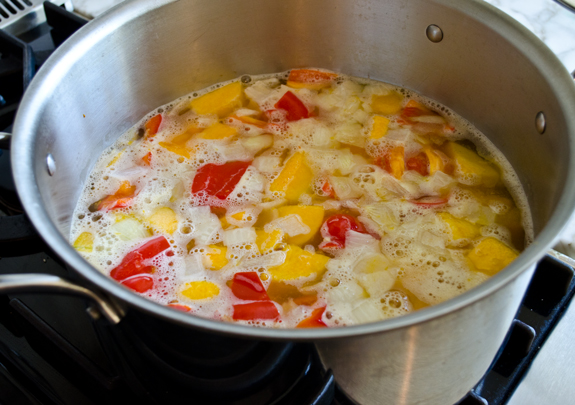 Reduce the heat, cover and simmer until the vegetables are very tender, about 35 minutes.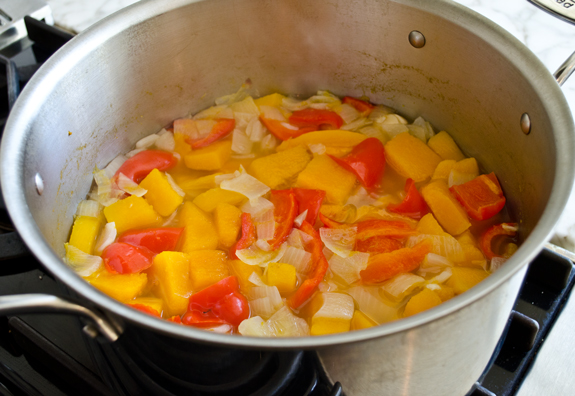 Purée the soup with a hand held immersion blender (or in a standard blender) until silky-smooth.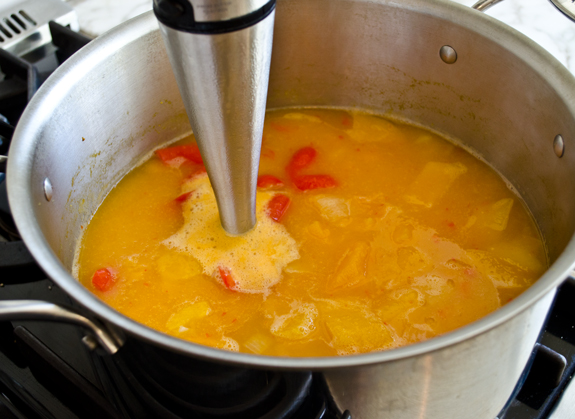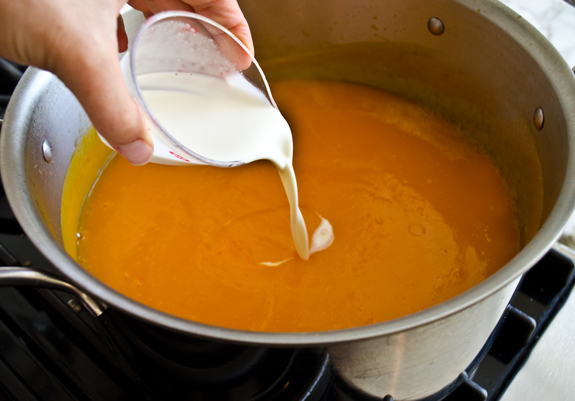 Stir until combined, then taste and adjust seasoning if necessary.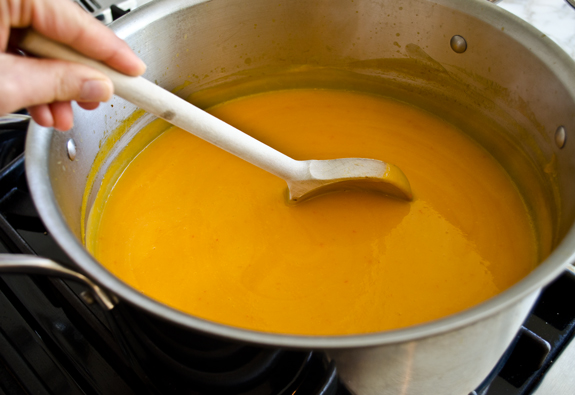 That's all there is to it. Ladle the soup into bowls and enjoy! GET THE RECIPE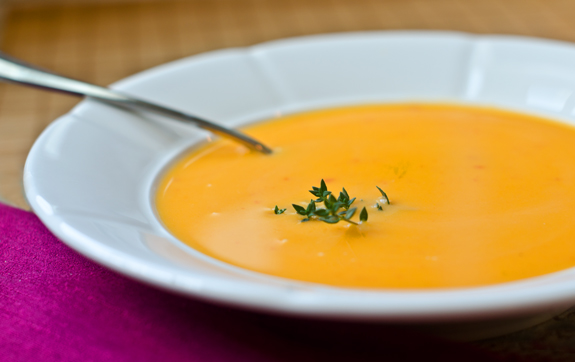 Related