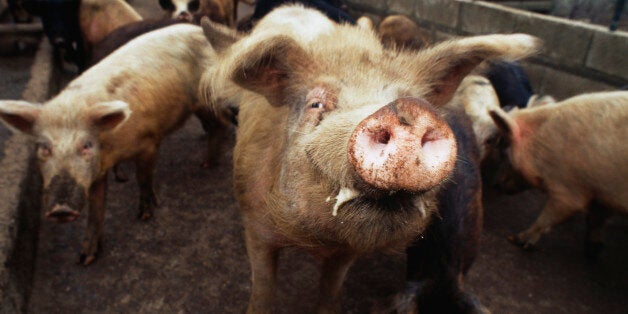 A French court Wednesday ordered a piggery to compensate a former worker who became deaf partly as a result of the incessant squeals of the animals in his charge.
A court in the western town of Lons-le-Saunier in the Jura region ruled that the Pelizzari group had committed an "inexcusable error" by failing to protect Serge Personeni from a work hazard.
The amount to be paid to the 59-year-old Personeni, who worked there from September 2001 until February 2008, will be decided later after he is inspected by a doctor.
Personeni was in charge of feeding and looking after nearly 4,000 pigs.
Deafness was recognised as a work hazard in France in 2012. It was then decided that those working in places with decibel levels higher than 85 should receive protective equipment.
During a hearing in June, the court said Personeni was made to "work in conditions incompatible with human dignity."
Copyright (2013) AFP. All rights reserved.
Before You Go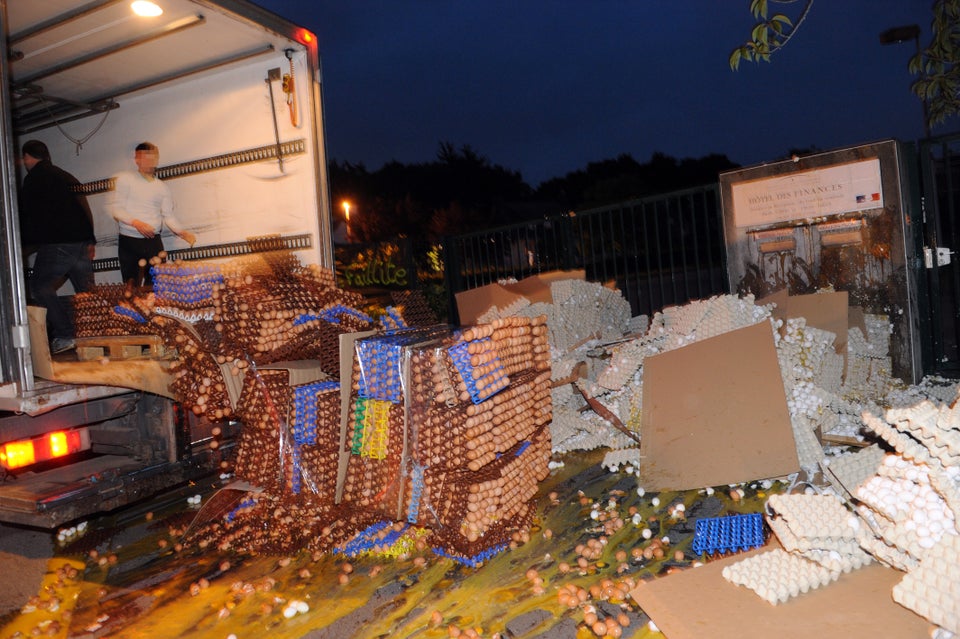 French Farmers Smash Eggs
Popular in the Community