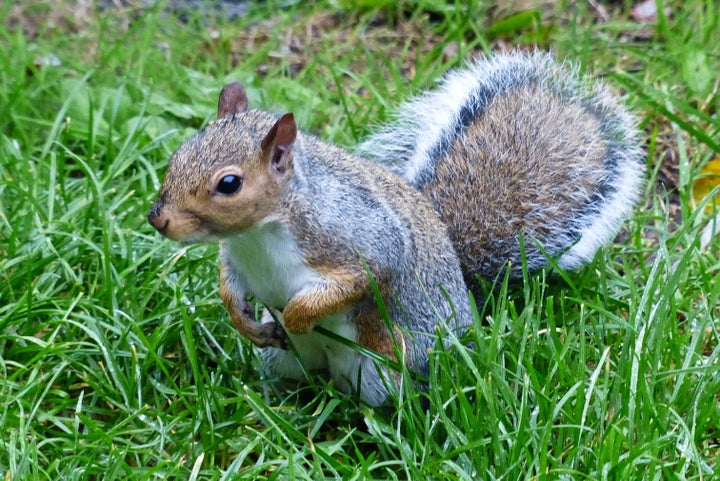 A squirrel captured in Southern California has tested positive for exposure to fleas infected with the bacteria that can cause plague.
The plague-exposed squirrel was picked up in September at a campground in the San Jacinto Mountains in Riverside County, Calif., CNN reports. More tests are scheduled, as plague is endemic to the region.
"It's not something that people should panic about, but we do want them to be educated so they can protect their families and their pets," Dottie Merki, environmental health program chief at the Riverside County Department of Environmental Health, told CNN.
Merki says a blood test revealed the California squirrel was exposed to bubonic plague, although the rodent showed no symptoms of the bacterial disease, according to 89.3 KPCC Southern California Public Radio. "I think people just have to be reminded it is in the area an use precautions and it's something to be aware of but not afraid of," she said.
The most recent cases of plague in humans in California were recorded in April 2006 in Los Angeles County and June 2006 in Inyo County, Southern California Public Radio reports. The last U.S. urban plague epidemic occurred in Los Angeles from 1924 to 1925, according to the Centers for Disease Control.
Colorado 7-year-old Sierra Jane Downing contracted the bubonic plague in August during a camping trip. Her mother, Darcy, said Sierra might have been infected by insects near a dead squirrel, which the girl wanted to bury at their campground, the Associated Press reports. Sierra has since recovered.
Plague is a severe and potentially fatal bacterial infection caused by the bacteria Yersinia pestis that is carried by rodents, such as rats or squirrels, and spread by their fleas, according to the National Center for Biotechnology Information. Humans can get the plague when they are bitten by an infected flea or animal.
The most common forms of plague infections are bubonic (of the lymph nodes), pneumonic (of the lungs) and septicemic (of the blood), according to the NCBI. Symptoms differ depending on the form, however people may experience chills, fever, coughing, diarrhea, vomiting, muscle pains, swollen lymph glands and/or difficulty breathing.
The "Black Death," caused by the bubonic plague, killed an estimated 25 million people in Europe during the 14th century. Today, the infection is quite rare.
Avoid contact with ground squirrels, tree squirrels and other wild animals.
Do not feed or touch wild animals, or touch dead animals.
Do not rest or camp near animal burrows.
Protect your pets by leaving them at home, or by keeping them on a leash and using flea-control methods.
Contact your doctor immediately if you become ill after visiting a known plague area.
Calling all HuffPost superfans!
Sign up for membership to become a founding member and help shape HuffPost's next chapter
BEFORE YOU GO