Warning: This video is nuts!
Which makes sense since it involves a squirrel eating out of an unwrapped condom.
Emily Cole, a nanny in Portland, Maine, took the video of the squirrel while visiting Ferry Beach in nearby Scarborough with the kids on Monday. She posted it on Facebook, and it has since started to go viral.
The squirrel seems to be nibbling on something inside the rubber, but it doesn't seem to be nuts, berries, twigs or leaves.
"It looks like a balloon," one of the kids can be heard saying. "Is there stuff inside of it?"
Cole could have used the experience for a teachable moment, but ultimately ― and understandably ― she decided to postpone that conversation for another time (maybe!).
"I really hope one day when they're older and wiser, their parents will tell them what it actually was they were witnessing here," she wrote in her post.
She told HuffPost that she showed the video to the kids' father later that day.
"He chuckled about it but we didn't say anything in front of the kids," Cole said with a laugh. "Just let them assume it was a balloon."
The complete video appears below: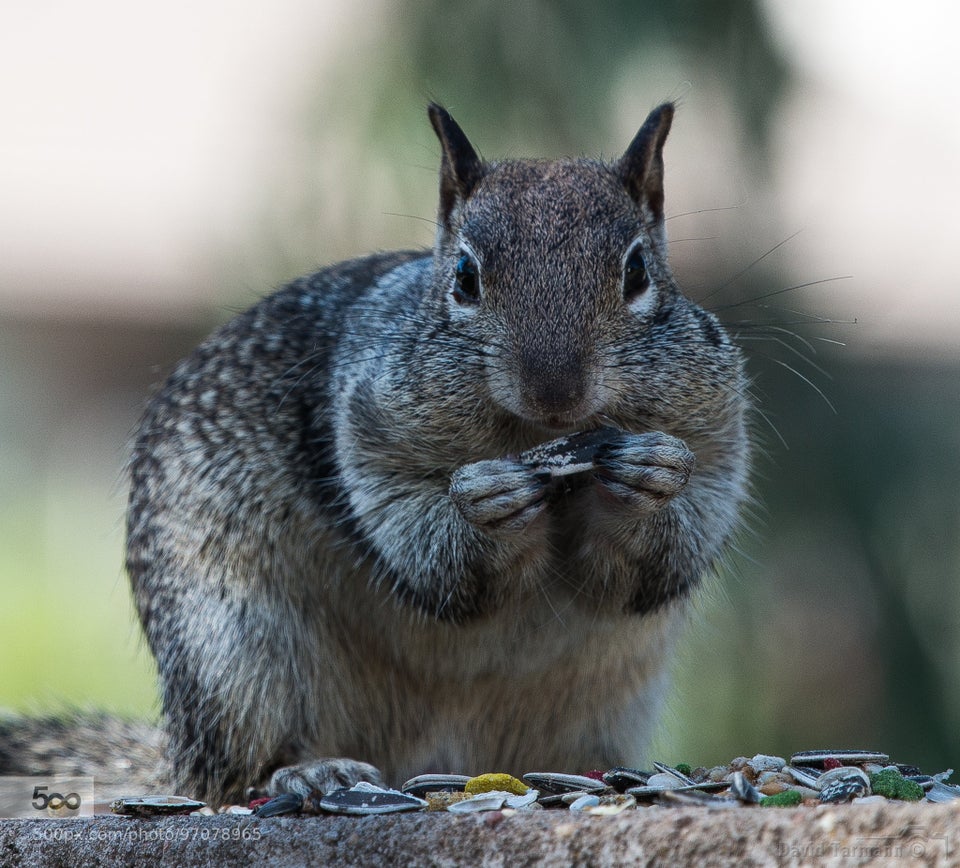 We Love Squirrels
Popular in the Community