Kelin Flanagan and Spencer Taubner's engagement photo shoot in Banff National Park got a little nutty, you could say.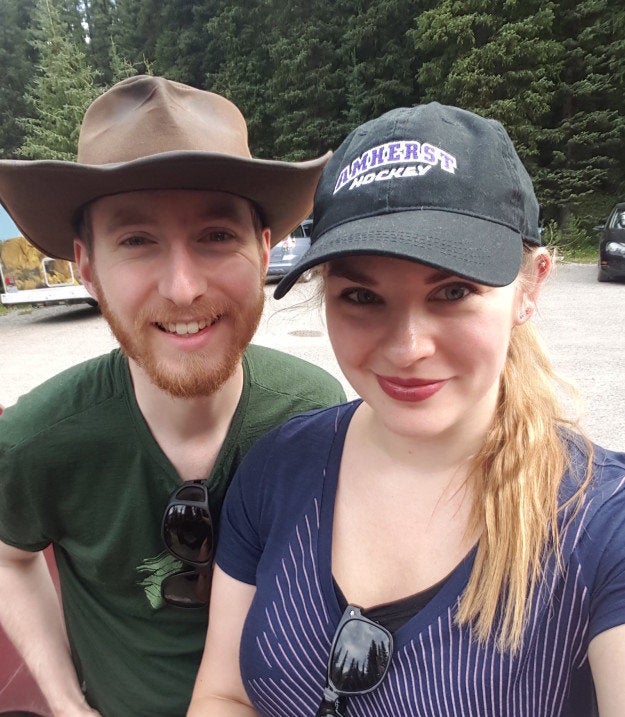 On August 6, the couple was taking pics with their photographers Marcin and Dorota Karpowicz of BDFK Photography in Alberta, Canada when a ground squirrel popped into the frame.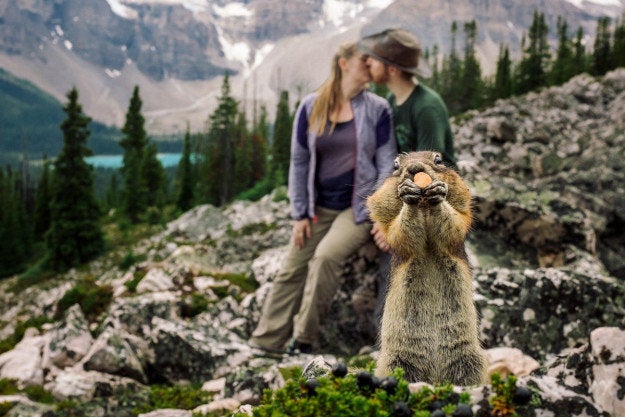 "We couldn't believe it," Flanagan told The Huffington Post. "We love taking ridiculous-looking photos ― I can't count the number of selfies we have of us making silly faces ― and we did not expect that we'd end up with such a funny, wonderful picture out of a more romantic photo shoot."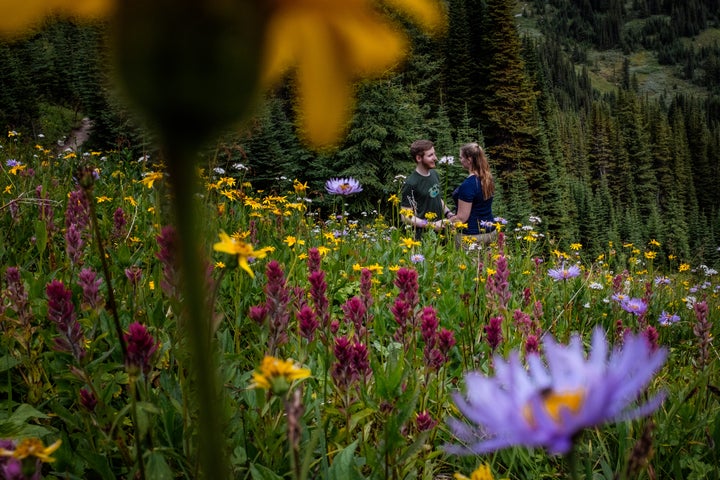 The plan for the day of the shoot was to hike up to Helen Lake and then Cirque Peak, while also stopping to take some photos in their hiking clothes along the way. Once they got to the lake, they were going to change into more formal attire. Unfortunately, some bad weather rolled in, so they turned around and snapped some more pics on the way back down.
"On our way back we saw a nice spot for the photos ― a kind of stony area. When we started shooting, the squirrel showed up," Marcin said.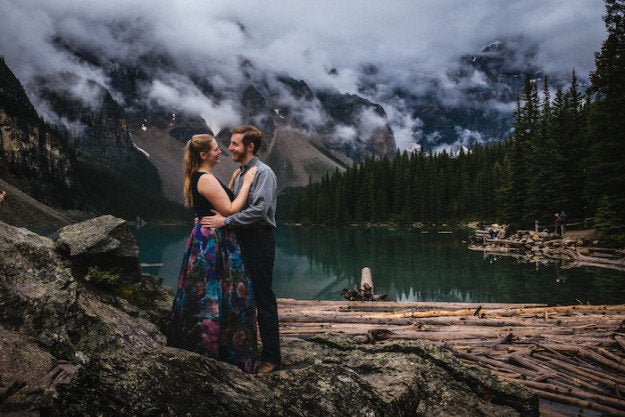 The photographers confirmed to HuffPost that this is, indeed, an authentic photo, and even offered to send the raw photo file as proof.
"The aperture was 5.6 in order to see the kissing couple in light blur, but still recognizable," Marcin explained. "I also added the sharpness in Lightroom/Photoshop in order to make the squirrel pop more. I used the Kodak Ektachrome film preset in order to tone down the colors."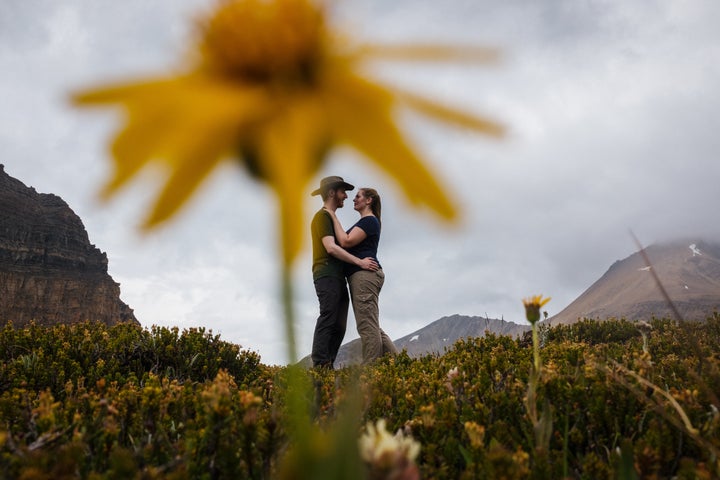 Flanagan and Taubner, who will be tying the knot on September 10, did not have a traditional engagement or proposal.
"We [just] talked about getting married and decided it was a great idea," she said. "We designed a Claddagh ring with an amazing jeweler, and we both have worn Claddaghs throughout our engagement.
Ten years ago, the couple met after joining a Celtic band during their first year of college. Taubner plays guitar, while Flanagan plays fiddle and sings.
Back in 2009, a different couple, Melissa and Jackson Brandts, had one of their pics photobombed by a squirrel in the same national park.
"We had our camera set up on some rocks and were getting ready to take the picture when this curious little ground squirrel appeared, and became intrigued with the sound of the focusing camera and popped right into our shot!" the woman said at the time.
Before You Go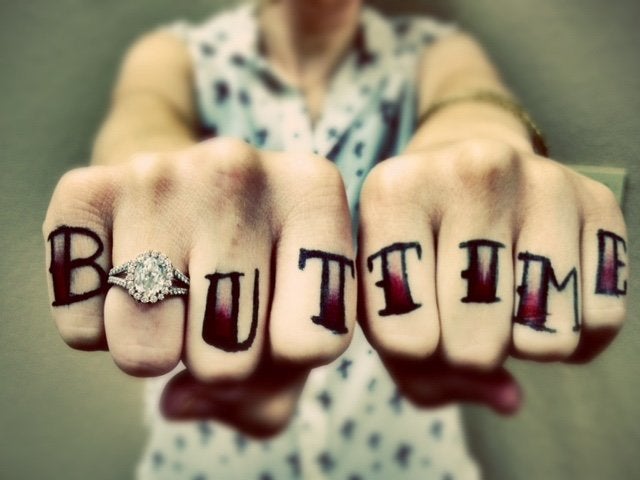 Creative Engagement Announcements