It was briefly lights out for a tiny squirrel after its head became caught in a yogurt container last week.
The little critter was bouncing around Friday like a jumping bean while fruitlessly trying to free itself. Fortunately, a team of emergency responders in Enfield, Connecticut, came to its rescue.
Enfield EMS confirmed to The Huffington Post that the object was a yogurt container. Although they no longer had the cup, they said it appeared to be one sold by Yoplait.
The same observation was made by some animal lovers who viewed the video and expressed concern on social media and in at least one news outlet's comment section.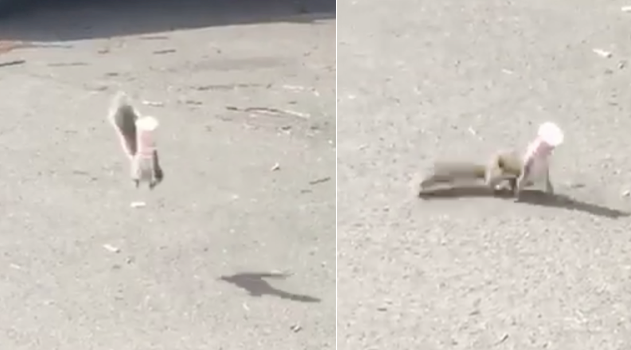 Yoplait's yogurt containers have a notably small opening and a history of getting stuck on animals' heads.
Skunks often fall victim to Yoplait containers, according to Laura Simon, a Connecticut-based wildlife ecologist and skunk specialist with the U.S. Humane Society.
"This is really a terrible source of peril," she told The Huffington Post last year, in the wake of yet another video of a skunk with its head caught in a Yoplait cup.
Simon explained that the danger lies in the container's shape: a narrow opening combined with an inner rim that makes it easier for animals to get caught.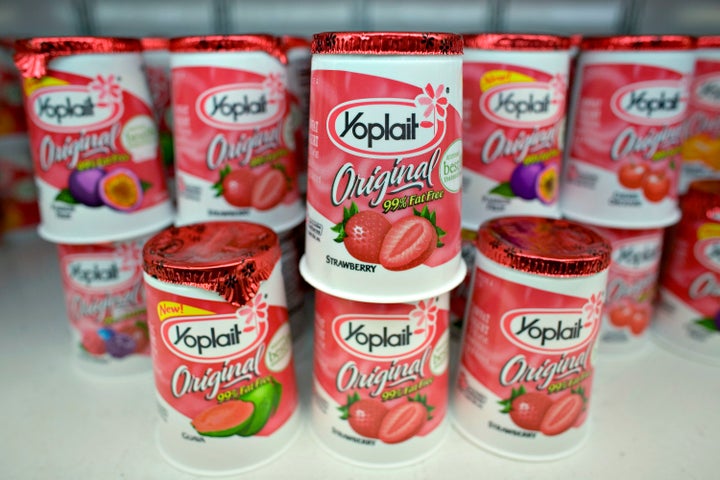 There's at least one online petition calling on Yoplait to redesign its containers, as well as a Facebook page where fans vow to boycott the General Mills-owned brand until they see change.
A Yoplait spokesman said Monday that the company has no plans to change its design.
"Because wildlife will try to eat from containers of all shapes and sizes for a variety of products, changing the cup design will not solve the overall issue," Mike Siemienas, manager of General Mills' brand media relations, said in a statement. "We urge consumers to crush containers before disposal and to dispose of all containers properly where animals cannot gain access. We print the message 'protect wildlife, crush before disposal' on our cup for that reason."
Related
Popular in the Community