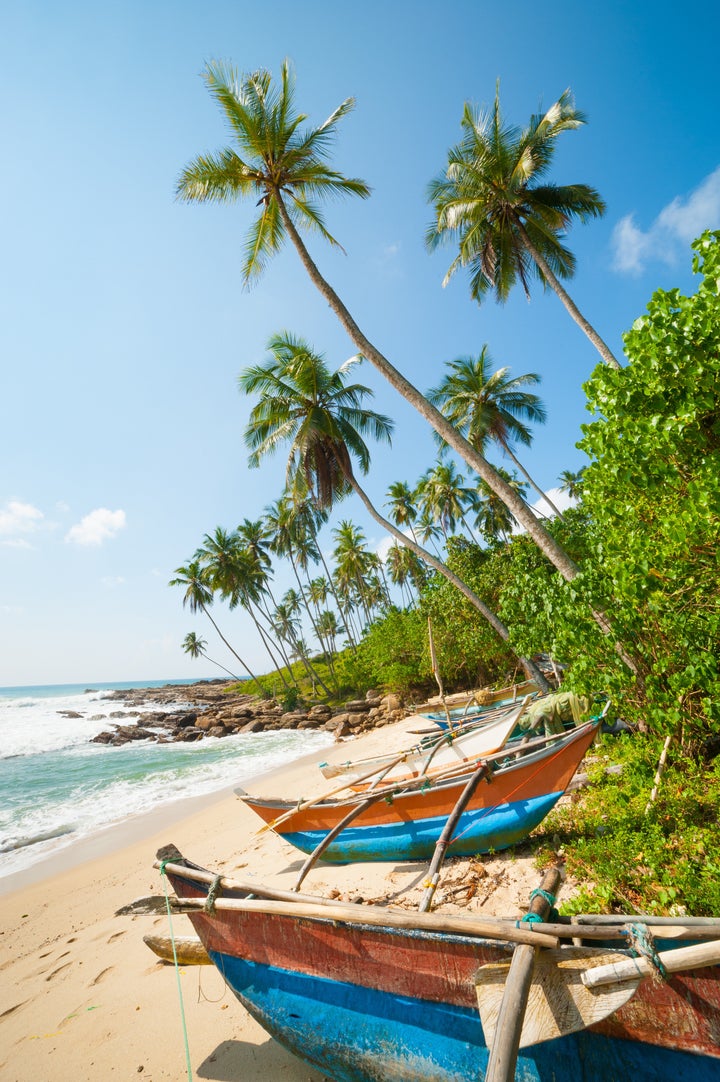 Music is my passion. For me, music is about love and communication, and its ability to incite unity and change; I have always been a believer in the power of music to change the world and transcend racial and religious divides. In 2008, as the only Sri-Lankan artist to take a political stance against the Liberation Tigers of Tamil Eelam (LTTE), I learned firsthand what happens when these things come into conflict, when music and war collide.

At the time when my country was being terrorized by the Tigers, I watched in disbelief, as another Sri Lankan hip-hop artist, M.I.A., used Tiger imagery and reference over and over again in her music. It angered me to see those Tigers, that represented for so many of my people death, violence and destruction, being so casually used in her videos, not to mention videos that had become embedded in pop culture. Using the most poignant resource available to me, I released an Internet video condemning what I felt was M.I.A.'s blatant support for one of the deadliest terrorist organizations in the world. In a matter of hours my video gained almost 500,000 views, ignited political controversy and opened the floodgates for hate mail, death threats and a vicious Internet smear campaign designed to destroy my reputation by linking me to horrific crimes. At the time, the accusations were of little concern as I had accepted the negative media fallout as the price I had to pay for standing up for what I believed in. However, four years later as I hit the road for my first national U.S. tour, it turns out that those accusations held more ground than I could ever have imagined.
I am now a Google search away from some people believing that I'm a criminal, and I am here to set the record straight.

According to the remnants of the smear campaign, I have enacted crimes too terrible for me to reiterate, and it pains me to see the falsities spread in my name as I have spent so much of my career as an artist using music as a tool for positive social change. In the same year that I released my controversial video, I embarked on a "Unity Through Education" tour, on which I visited 60 Los Angeles high schools and used my music to teach kids the importance of education.
To give you a little background on myself, I am a first generation American, born of Sri Lankan parents, and affiliate with both nationalities. To the outside world, I may seem a contradiction in and of myself with third world poverty being as much a part of me as first world economic and academic prosperity. I know what it is to lack indoor plumbing as much as I do to exist in the world of business as a graduate from USC with a degree in finance. I am a patriot for Sri Lanka and a die hard Los Angelino with equal gratitude and compassion for each of my halves, and so it is not a stretch to see how it is that I became involved in the fight for peace in the country of my blood. Community, peace, hope and inspiration is what I and my music are about.

As I mentioned earlier, my first stance against the Tamil terrorist faction was in the form of a reactionary Youtube video whose content angered many people and who resultantly wished me ill-will. However, it was because of this video that Gotabaya Rajapakse, Secretary of Defense of Sri Lanka, became interested in my campaign and offered to assist me in disseminating the truth about my country's civil war. With his help I became the only civilian allowed into the Sri Lankan war zone, and embarked with the videographer, Miguel Banderas, to create a first hand documentary about the atrocities taking place.
I thank Gotabaya Rajapaske for his support and would like to say publicly that he is a true hero whom I salute.

From an early age it was apparent to me that music would become my means of communicating what I had to share with the world. In 2005, I dropped my first album, had my first hit in Sri Lanka, and became the first Sri Lankan artist ever to rank on the U.S. Billboard Charts. From there I went on to collaborate with other artists, won Best Rap Performance at the Derana Music Awards, and in 2007 had four number one hits. In 2008, I spoke out against the LTTE.
I'm an artist first and love making music that makes others feel good. This year, I chose to focus on my career in the U.S., and not one week ago began my first U.S. tour which was to take me to thousands of fans in 22 different cities. However, instead of touring, I find myself sitting here writing this post in a hotel room in New York. Why? Because people with an Internet connection and a computer were determined to destroy my reputation; and for now, they've succeeded. I have had to walk away from my first U.S. tour in order to defend my name. It's devastating as an artist, but I will never regret standing up for what was right. The truth will prevail, and people will know that I am not the perpetrator of the heinous crimes I am accused of.
I saw some comments on my Facebook after I released the statement explaining why I was not on tour and wanted to one of these as my closing words:

"The truth will always triumph over lies and evil. DeLon don't lose hope or give up the fight. We support u and wish u the best!"

I want to thank all my fans for their support and let you all know, I'll be back soon.

This is DeLon signing out and saying, spread truth and love!
Related
Popular in the Community