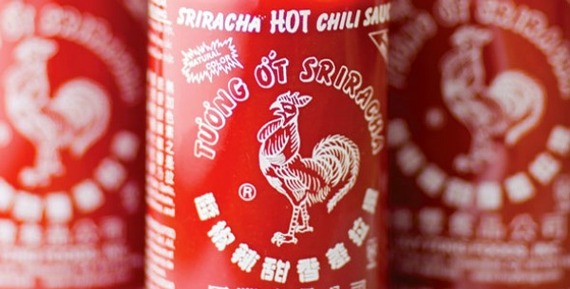 Earlier we reported that the city of Irwindale filed a lawsuit in Los Angeles Superior Court, requesting a halt to Sriracha production at Huy Fong Foods factory. The call for the shutdown was due to nearby residents complaining of burning eyes, irritated throats and headaches caused by the pungent chili odor emanating from the plant. Now, Sriracha CEO and founder David Tran warns that the price of everyone's beloved Sriracha will experience a significant increase if a factory shutdown took place.
"If the city shuts us down, the price of Sriracha will jump up a lot," CEO and founder David Tran of Huy Fong Foods told LA Times. He explained that the company is already struggling to meet demand, with about 200,000 bottles of hot sauce packed for shipment daily.
When the city contacted the company about the smell last year, Tran said active carbon filters were installed in the factory, in addition to an extra layer installed later. Inspectors from the South Coast Air Quality Management District checked out the plant twice with no citations made and the factory never received complaints during its 30-year residency in Rosemead, Tran pointed out.
However, unlike its former location, residential homes reside next to the Irwindale plant. This, in addition to the fact that the Sriracha factory is currently in the middle of a chile harvesting cycle, may be exacerbating the unpleasant reactions experienced by its neighbors.
While the city suggested a $600,000 cleaning system that would burn the scent out of the air as a solution, Adam Holliday, director of operations for Huy Fong Foods, thinks further research needs to be done. "Burning the pepper air just didn't seem safer. Maybe we didn't move fast enough, but it's a big business expense and we want to make sure it's the right investment," Holliday told LA Times.
So far, more than 30 residents have filed or submitted a complaint about the smell to the city. "If they fix it and the odor problems stop, we don't need this order; but so far the odor complaints continue," stated Irwindale City Attorney Fred Galante.
A judge is scheduled on Thursday to decide whether to grant the order. While we wait in suspense, start stocking up on Sriracha for the impending apocalypse price hike.
Related