 The founder of the red rooster hot sauce is seeing red.
David Tran, CEO of Sriracha-maker Huy Fong Foods, said his company could have lost up to $10 million and faced bankruptcy if a judge had granted the shutdown of the factory that makes the much-loved sauce, according to a statement he provided to The Los Angeles Times.
Tran issued a statement to the Los Angeles Times ahead of a Nov. 22 hearing about the city's request for an injunction. Despite a mollifying approach to the complaints so far, Tran's recent response to the Times was more concerned:
"Suppose if the city chose never to issue another business license to the company? Who would be left to run this company's operations? The city of Irwindale?" Tran wrote in a statement to the LAT, adding that the city had acted "severely toward us without conducting a real investigation."
The city of Irwindale, however, says Huy Fong Foods has been given plenty of warning since complaints about the odor first started in September.
"I don't think anyone can argue with any credibility that the smell is not there," Irwindale city attorney Fred Galante told The Huffington Post over the phone, adding that the smell had been verified by a local air quality official. "I'm not sure why [Tran] believes an investigation is warranted when we have over 30 witnesses that are suffering from this odor. It's hard to see how we're being unfair."
Sriracha brought in $60 million in revenue last year according to Tran, and since news broke of a potential factory shutdown, demand for the sauce has been hotter than ever. Fearing a shortage, super-fans have reportedly taken to stockpiling the sauce, while a Philadelphia city council member personally wrote Huy Fong Foods inviting it to move its factory to the City of Brotherly Love, ABCNews reports.
Update: Huy Fong Foods provided the following statement to HuffPost:
"Huy Fong Foods is grateful with yesterday's ruling denying the preliminary restraining order sought by the City of Irwindale. The Company has worked with the City and other governmental agencies in this matter and will continue to do so. The Company has taken recent steps to enhance its filtration system and is continuing to be proactive and monitor the situation. Huy Fong Foods is proud to be a member of the Irwindale community, and growing with it. Huy Fong would also like to sincerely thank all its supporters especially during this period."
Related
Before You Go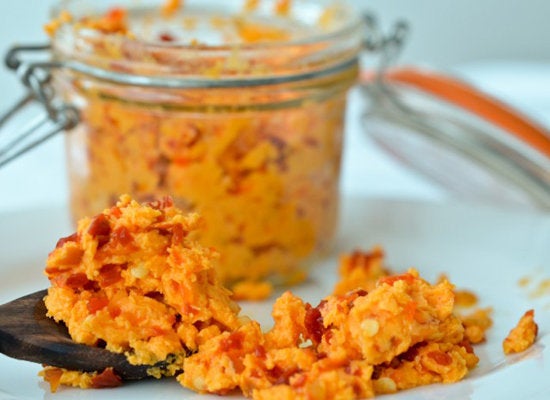 27 Ways To Cook With Sriracha
Popular in the Community