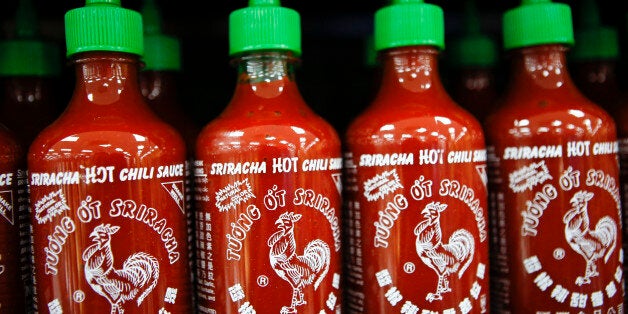 If David Tran were a more conventional CEO, he would be a fixture at conferences, a darling of magazine profiles, and a subject of case studies in the Harvard Business Review. Sriracha hot sauce, made by Huy Fong Foods, which Tran founded 33 years ago in Los Angeles, is one of the coolest brands in town. There are entire cookbooks written to celebrate Sriracha's versatility; memorabilia ranging from iPhone covers to t-shirts and all sorts of other swag; a documentary in the works to chronicle its rise; and innumerable imitators. Sriracha sales last year reached some 20 million bottles to the tune of $60 million dollars, percentage sales growth is in the double digits each year, and it does all this without spending a cent on advertising.
Yet Tran shuns publicity, professes not to care about profits, hardly knows where his sauces are sold, and probably leaves millions of dollars on the table every year. His dream, Tran tells Quartz, "was never to become a billionaire." It is "to make enough fresh chili sauce so that everyone who wants Huy Fong can have it. Nothing more."
Today hot sauce is an emerging global business. The industry, which is among the 10 fastest growing in the US, now rakes in over $1 billion a year in global sales. But when Tran arrived in Los Angeles back in 1980, he was both jobless and hot-sauce-less. Having recently arrived from Vietnam, Tran found it near impossible to find a spicy additive worthy of his palate. The Southeast Asian community in Los Angeles, he soon realized, was suffering from the same hot sauce withdrawal.
In a matter of months, he had arrived at his rendition of Sriracha, a version of the Thai sauce made with hybrid jalapeño peppers (red or sometimes orange in color), vinegar, sugar, salt, and garlic, and was delivering it to local markets throughout the city. Soon thereafter, he was packaging it into its now unmistakable clear bottles with the rooster logo and green caps.
But the only hope he ever harbored was to provide Vietnamese immigrants with a hot sauce worthy of their pho soup. Growing a bona fide business wasn't an afterthought—it wasn't a thought at all. "I started the business with my eyes closed. There were no expectations at all," he said.
He still runs it in much the same way: with his eyes closed. He says he has not once hiked the wholesale price at which he sells Sriracha—a number he won't share with anyone—no matter that inflation has more than tripled food prices since 1980. He can't tell you where Sriracha is being sold, because all he knows is that Huy Fong has ten distributors, to whom he has handed off his hot sauce for over 10 years now. "We don't have a detailed record on where it's being sold," Tran admits. Griffin Hammond, who is making the documentary about Sriracha, tells Quartz that as far as he knows, Sriracha is available in the US, Canada and Europe. "But it's probably sold elsewhere, too," he conceded. "At the very least, I know that on the bottle there is English, Chinese, Vietnamese, French and Spanish."
Tran also learned only recently that Sriracha has become a popular ingredient among sushi chefs, who have been using it to spice up spicy tuna rolls for years. "I didn't know until one of my distributors told me," Tran said. In fact, says Hammond, it's "almost always the spicy ingredient in spicy tuna rolls these days. It probably makes up a pretty significant portion of their sales."
Sushi chefs aren't the only ones. Restaurant chain P.F. Chang, which has 204 branches in the US and worldwide, offers Sriracha-flavored dishes. Chef David Chang (no relation to P.F. Chang's) has bottles of Sriracha on every countertop of his Momofuku Noodle Bar restaurant in New York. Bon Appétit magazine declared the sauce the ingredient of the year back in 2010, and Cook's Illustrated called it the best-tasting hot sauce in 2012. Though it didn't win, Sriracha was one of three new flavors chosen in Lays potato chips' new flavor contest last year. Tran is, of course, flattered by all the fandom. He spends time every day reading through bucket-loads of emails, the bulk of which chronicle new and often unthinkable ways in which patrons use his chili sauce. One, he recalled, involved macaroni and cheese, a pairing Tran has never tried—he still almost exclusively eats it on his pho.
Demand is such that Huy Fong—which also makes Chili Garlic and Sambal Oelek, two significantly less popular hot sauces—recently purchased a new 650,000-square-foot (60,000 sq m) factory just to process and bottle its Sriracha. It's quite the upgrade: the current facility produces 3,000 bottles every hour, 24 hours a day and six days a week, and the new one will have two-and-a-half times that capacity.
But the company's biggest obstacle to growth isn't manufacturing space. It's raw materials.
Most commercially distributed hot sauces are made with dried chilies to make it easier to harvest, process and bottle the product at scale. McIlhenny, the maker of Tabasco, for example, buys its chilies from producers around the globe. But Sriracha is—and always always has been—made with fresh chilies. It's what separates it from the competition, says Tran.
One of the few data points Tran will reveal about Huy Fong is that it processed some 100 million pounds (45 million kilograms) of fresh chilies last year over the course of its harvest season, which lasts only 10 weeks and provides for the entirety of the company's yearlong Sriracha sales. "We can only grow as quickly as our ability to harvest chilies grows," Tran said.
His unwillingness to compromise on quality means that the chilies for Sriracha need to be processed within a day of being picked. So Huy Fong's Rosemead factory sits only an hour away from Underwood Family Farms, which has been the company's only chili supplier for the past 20 years. Its new plant in Irwindale is only a few miles further away. Finding new land fit for further chili harvesting has proved difficult—the land needs not only to be vast, but also fit for the purpose. "I can't buy land that's being used to harvest oranges," Tran explained. "It's not right for chilies."
The other upshot of the high demand is that in 33 years, according to Tran, Huy Fong Foods has neither employed a single salesman nor spent a cent on advertising. Advertising would merely widen the gap between demand and supply even further. "I don't advertise, because I can't advertise," Tran explained.
Huy Fong also doesn't have a Twitter, Facebook or Google Plus account, and its website is bare-boned. As a result, patrons of Sriracha tend to know little if anything about the company whose product they consume by the gallon. "It's all been word of mouth," Hammond says. It takes little more than a glance at the bottle to learn that Sriracha is currently made in Rosemead, California, but "most people still think Sriracha comes from Asia."
Many people also have to dodge the growing pool of Huy Fong Sriracha copycats, which range from knockoffs with sharks instead of roosters on the bottle, to virtually indistinguishable mimicries. Tran's lawyer, Rod Berman, an expert in intellectual-property rights, told Bloomberg he now writes four to five infringement complaints for the company every year.
Talking to Tran is a bit like pulling teeth. He only began granting interviews and extensive press access recently. His assistant and operations manager, Donna Lam, accompanies him on interview calls. His English is slow and calculated, and he often has to have more complicated questions and comments translated so he can properly answer—or slyly circumvent—them. Try to ply historical growth numbers from him, and you'll hit a wall—he doesn't share them. All he's willing to concede is that sales have grown steadily and in the double-digit range since he started bottling Sriracha 33 years ago.
Tran doesn't want anyone to know how fast Huy Fong is growing for fear that more people will show up at his doorstep with business pitches he doesn't care to hear and growth plans he couldn't be less interested in. He says a number of investors have already approached with piles of cash and lofty promises, even full-on offers to buy the company on the spot. Tran has turned them all away. "People who come here are never interested in the product, only in the profits," he laments.
Related
Before You Go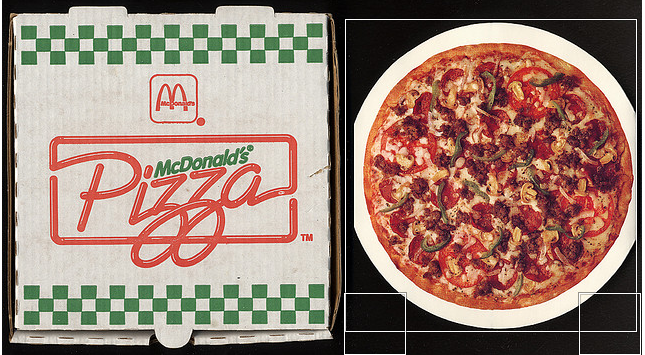 Mind-Blowing Fast Food Inventions