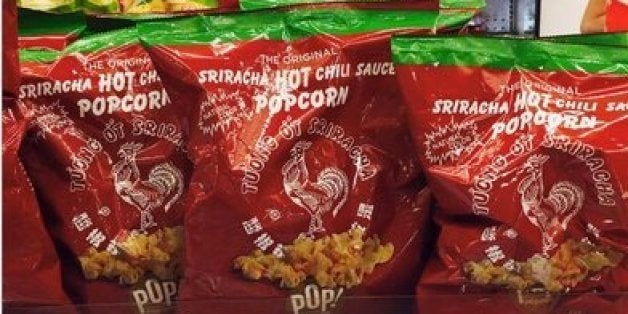 Pop! Gourmet founder David Israel was the one suitor with perfect timing.
For years, food brands have courted Huy Fong Foods -- the maker of the iconic red rooster-branded Sriracha hot sauce -- for a licensing deal. The California company, bolstered by the cultish love of its scarlet-colored chili condiment, shied away from any deals, preferring, as it had for over three decades, to remain independent and focused on its core products.
But when Israel, whose company is known for high-end flavored popcorn, sent a letter in November 2013 to Huy Fong CEO David Tran, he had no idea the Sriracha maker was in hot water.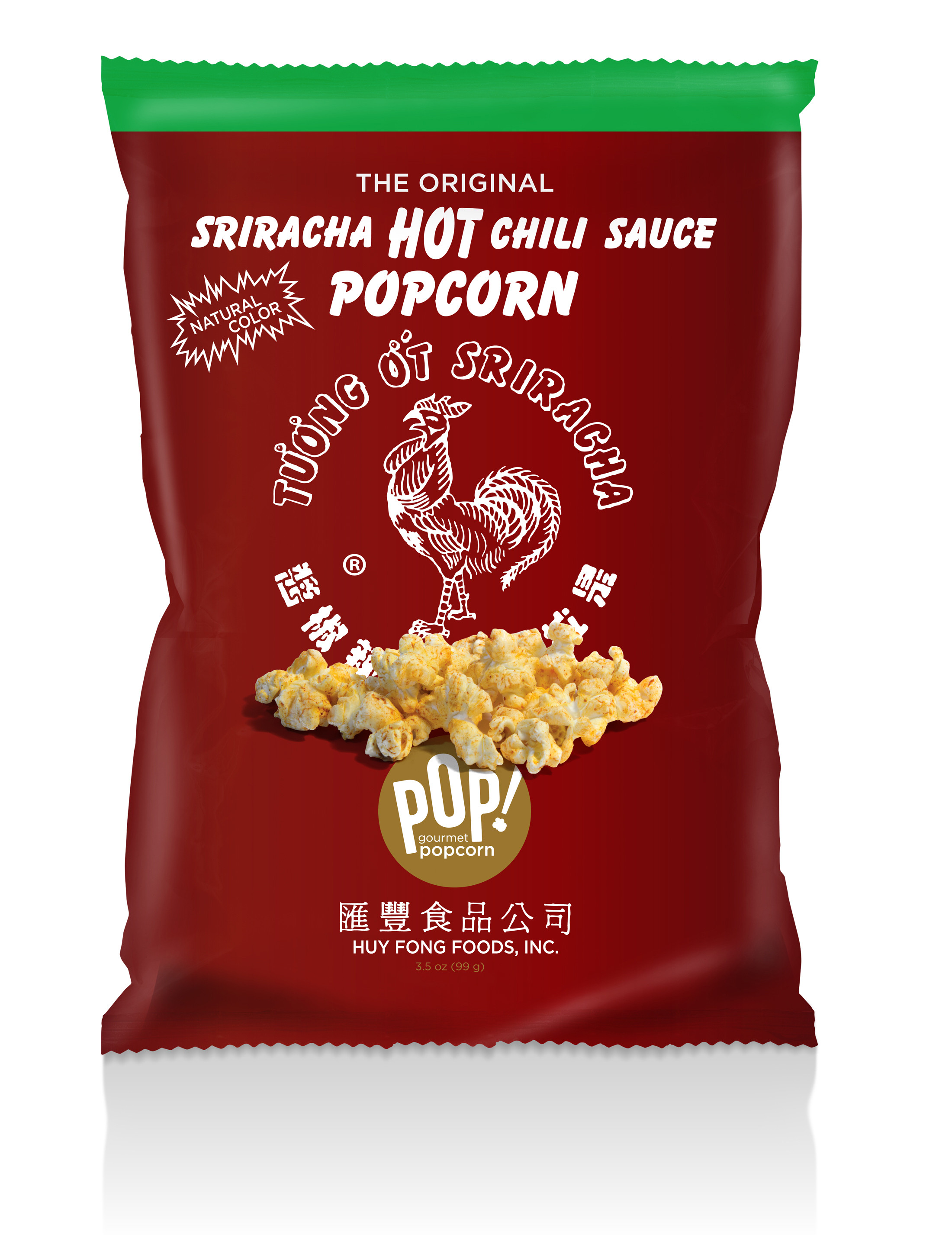 The first product of the Pop! Gourmet partnership.
To Israel's surprise, Tran agreed to the idea of a partnership, praising the Pop! Gourmet samples Israel had sent along. Days later, the popcorn mogul received another surprise: Huy Fong was embroiled in a bitter fight with officials in Irwindale, California, over spicy fumes allegedly emanating from its factory there.
"Boy, was my timing good? Absolutely," Israel told The Huffington Post on Friday. "Did they feel that I had the right approach? Obviously there's a level of trust there."
This week, Pop! Gourmet unveiled a new line of Huy Fong-branded Sriracha products. The first, true to the company's core brand, is a spicy popcorn, bearing the red rooster insignia synonymous with Huy Fong. Over the next two months, the company will roll out Sriracha-flavored hummus, mayonnaise and ketchup, too.
The move beyond its main wheelhouse of sauces comes as Huy Fong, which has since resolved its issues in Irwindale, is facing heated competition from big-name rivals. In May, Tabasco -- perhaps the most recognizable hot sauce brand in the United States -- launched a copycat brand of Sriracha sauce, even adopting the same red, white and green color scheme popularized by Huy Fong on its bottle. Last month, the food giant Heinz released its own take on the Southeast Asian hot sauce with a Sriracha ketchup.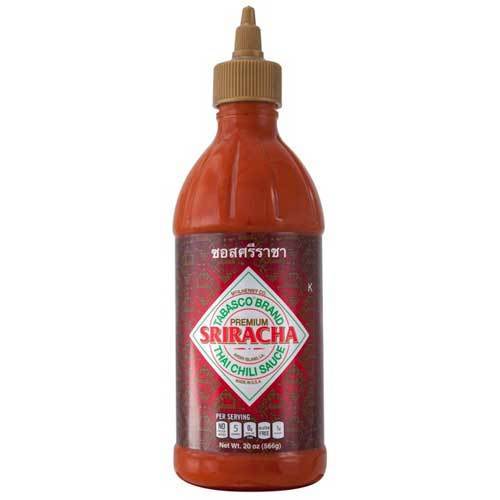 Note Tabasco's choice of colors and the shape of the bottle.
"I do fear Heinz and Tabasco because they are two very big and well-known companies," Tran told HuffPost in an email last month. "My company can lose market share and income if they are successful."
Huy Fong did not respond to requests for comment for this story.
The partnership with Pop! Gourmet appears to be Huy Fong's first attempt to broaden its customer base. Pop! Gourmet does not pay for the licensing, Israel said.
"There are no dollars involved," he said. "I'm not paying them for the brand."
Instead, Huy Fong will get its name out there on more products that people will buy, in hopes of driving them to buy the original product. In turn, Pop! Gourmet taps into the avid "red rooster" fan base.
"You're seeing a lot of different companies right now looking to extend their product mix to just get their brand in front of consumers," Erin Lash, an analyst at the market research firm Morningstar, told HuffPost.
For 35 years, the company employed a rather unconventional marketing strategy. In fact, it managed to cultivate a loyal following by not marketing at all.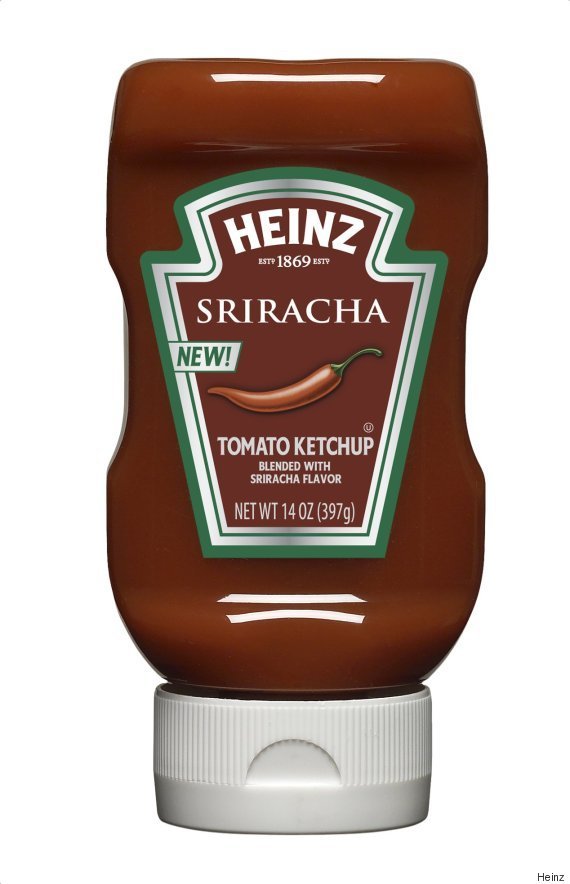 Heinz chose a familiar color scheme.
Rather, Huy Fong's hot sauce spread slowly from Asian markets in Los Angeles, where Tran founded the company in 1980, to major supermarkets. Until recently, the strategy worked, and the company was as synonymous with Sriracha-style sauce as Ziploc is with sealable plastic bags. Tran has never paid for advertising, but by 2013, the company was pulling in $60 million a year in sales, a number projected to grow by 20 percent annually.
But because the term "Sriracha" is derived from Si Racha, a seaside town in Thailand, Tran was unable to trademark the name. That has allowed imitators to rush into the market.
"What really aggravates them and gets their juices boiling is when companies mimic their designs," Israel said of Huy Fong. "You wouldn't go out and try to do a chocolate bar and make it look just like Hershey's."
It remains to be seen whether Huy Fong Foods can, in fact, make a name for itself in snack foods. But for now, the market is undoubtedly hot on Sriracha.
This Google Trends chart shows growing interest in Sriracha.
Related
Before You Go
Spicy Sriracha Butter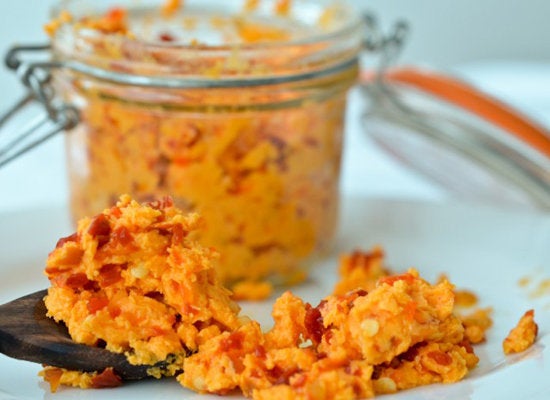 Sriracha Cheddar–Pepper Jack Swirl Bread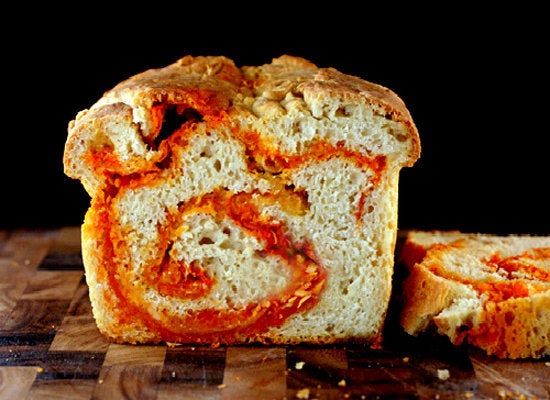 Sriracha BBQ Pork Ribs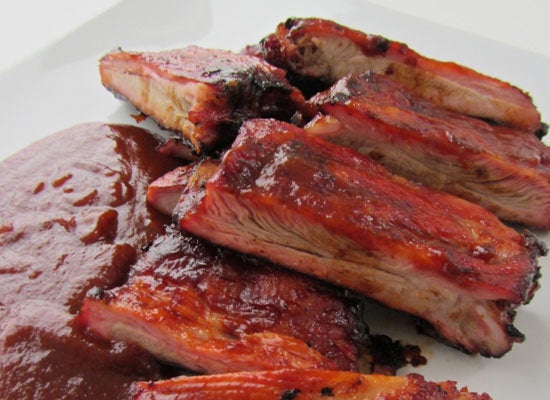 Lemongrass And Sriracha Grilled Shrimp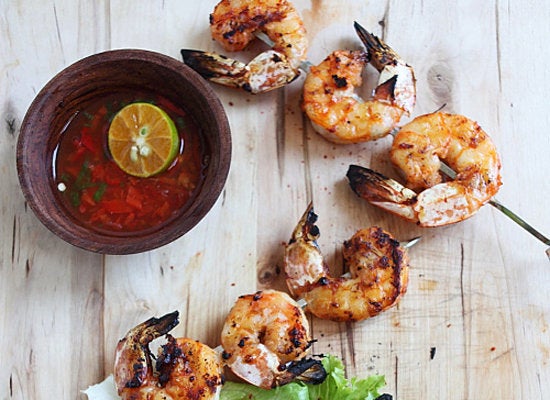 Fried Sole Sandwiches With Spicy Mayo And Pickles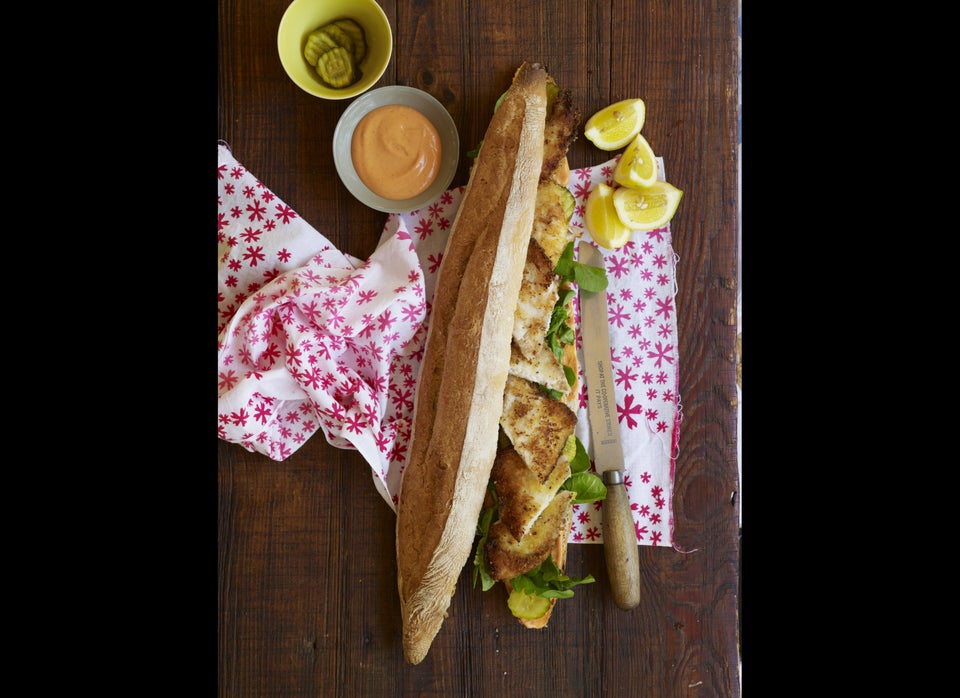 Whole Wheat Sriracha-Cheese Crackers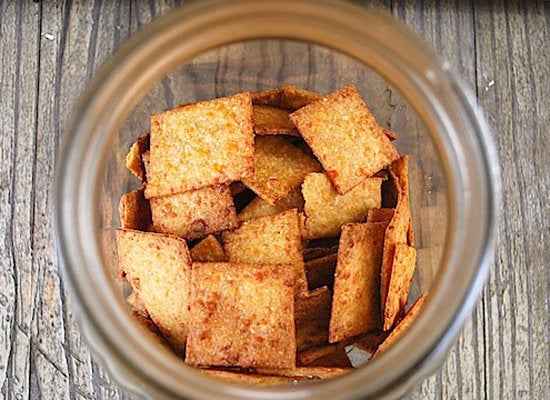 Sriracha Garlic Wings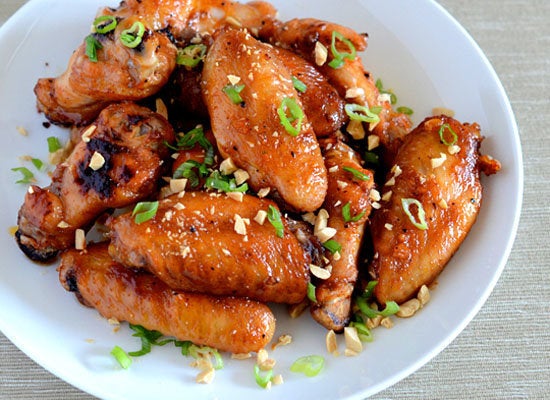 Sriracha And Banana Pepper Potato Salad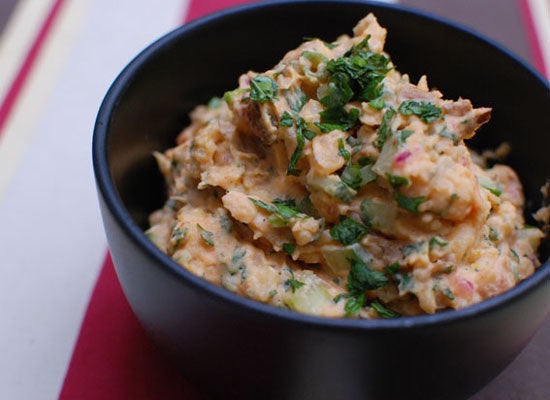 Olive Oil-Poached Shrimp With Soba Noodles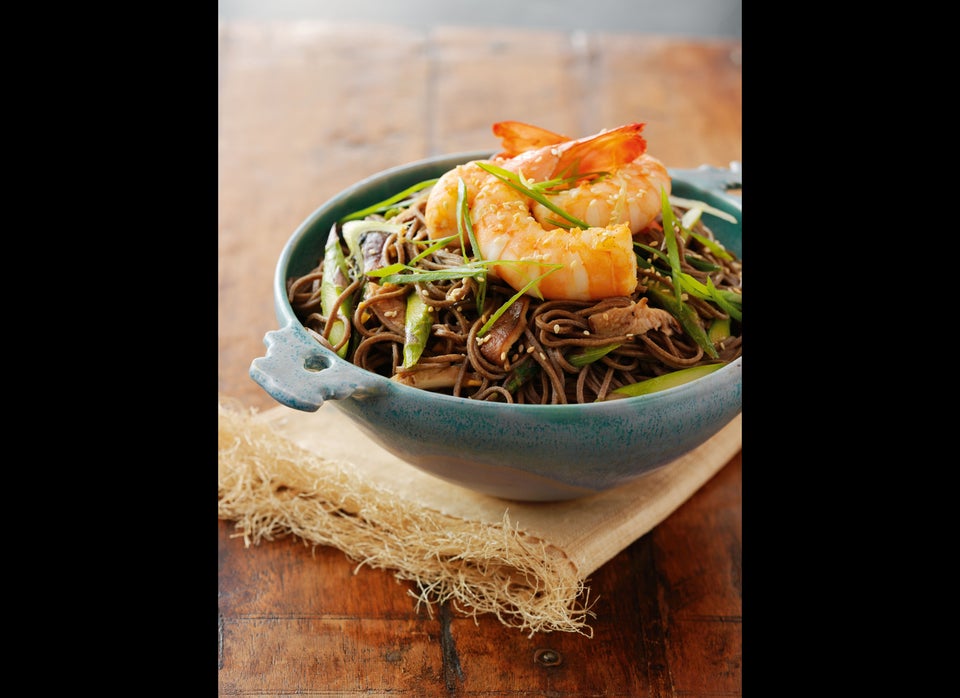 Sriracha Sesame Ginger Popcorn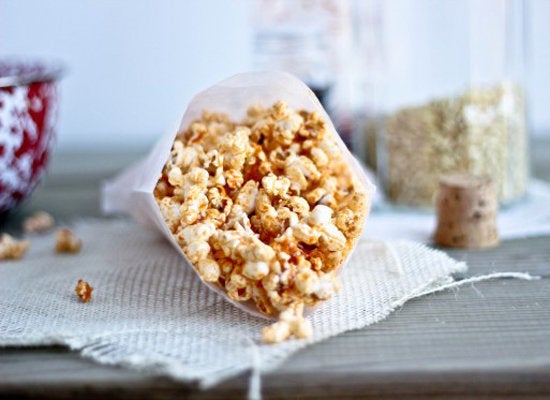 Salmon And Cavatappi Pasta Salad With Sriracha Sauce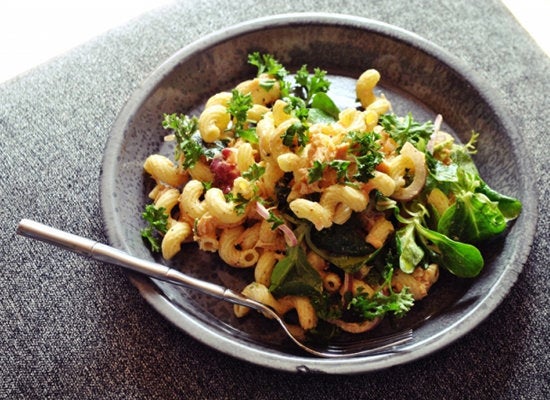 Sesame-Crusted Tuna With Ginger Cream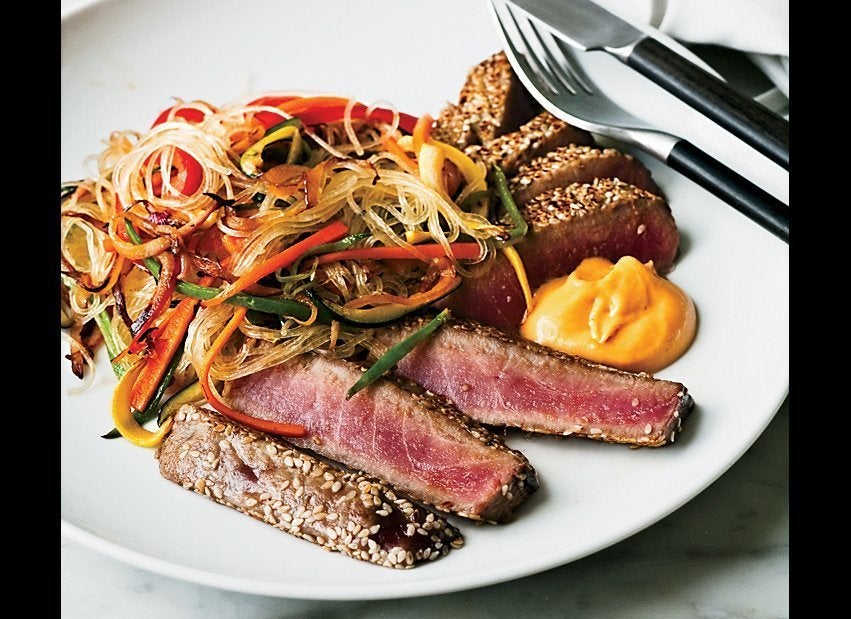 Sriracha-Pineapple Barbecued Chicken Sandwiches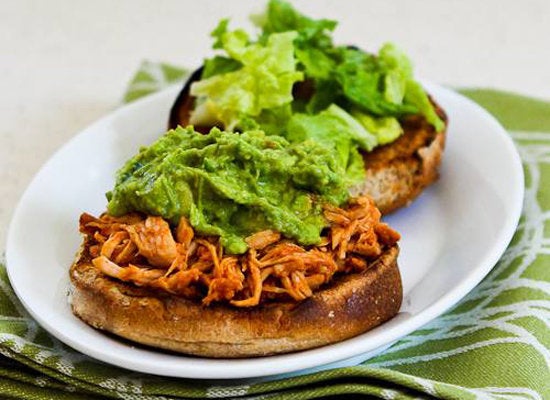 Chilled Tofu With Scallions And Soy Sauce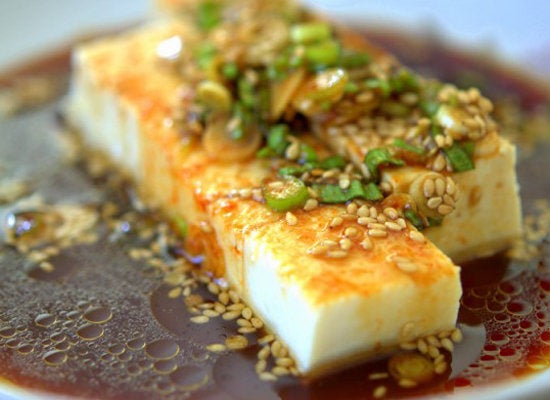 Creamy Sriracha Pasta Bake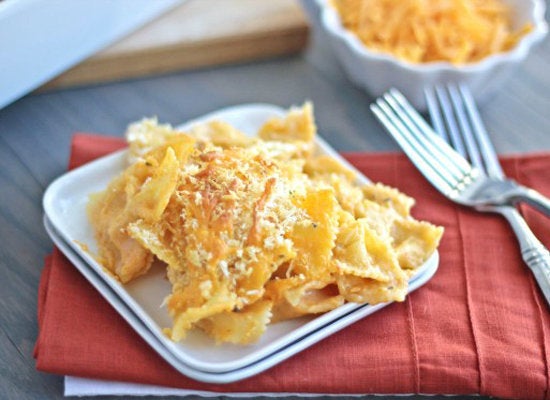 Srirachy Joes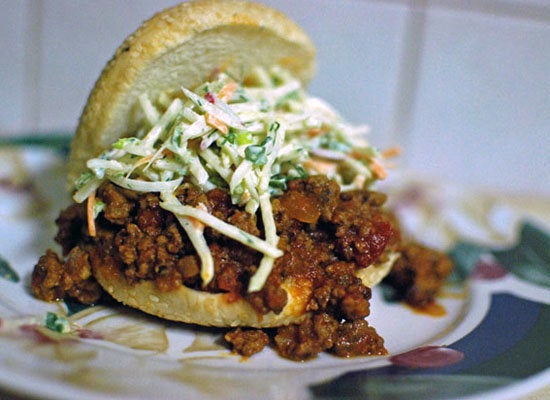 Xie Xie's Tofu Salad With Pickled Vegetables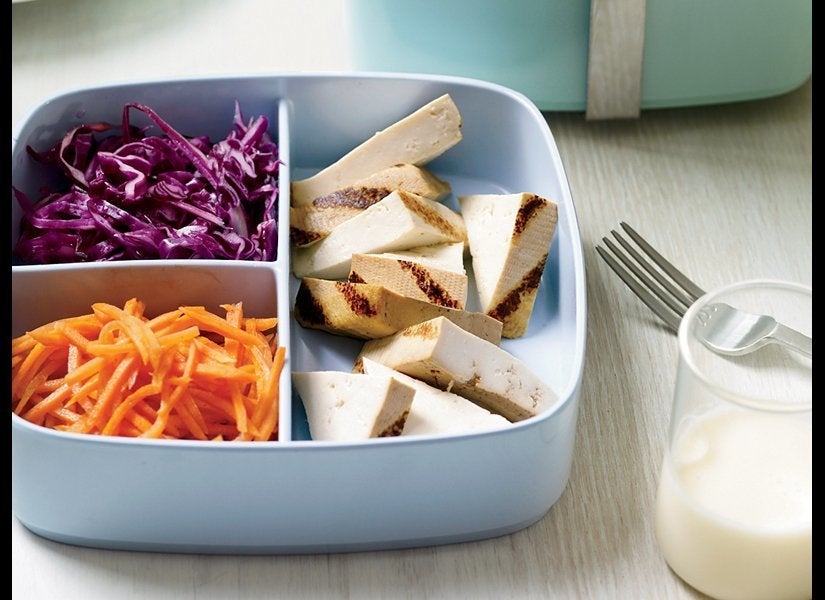 Stephanie Foley/Food&Wine
Sriracha Salt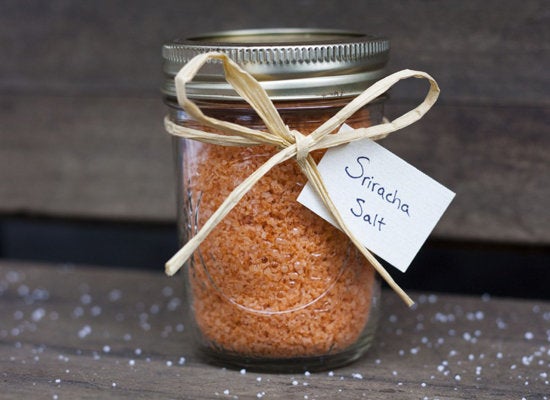 Orange Tofu And Broccoli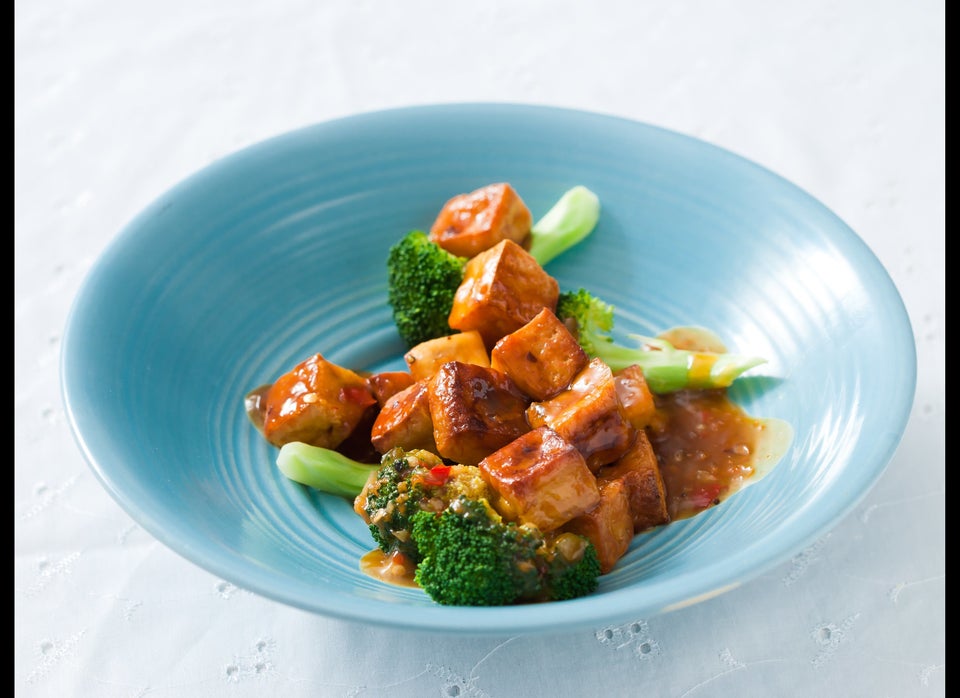 Sticky, Zesty Sriracha Tofu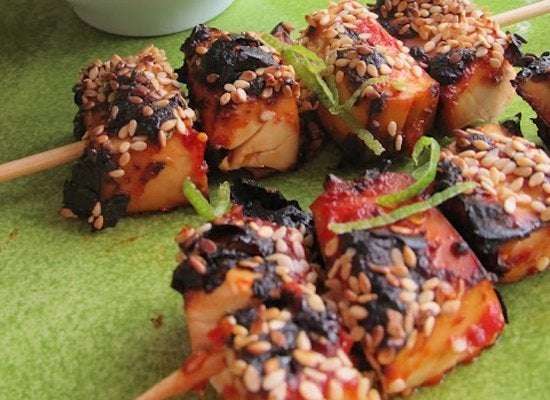 Sriracha Peanut Candy Bars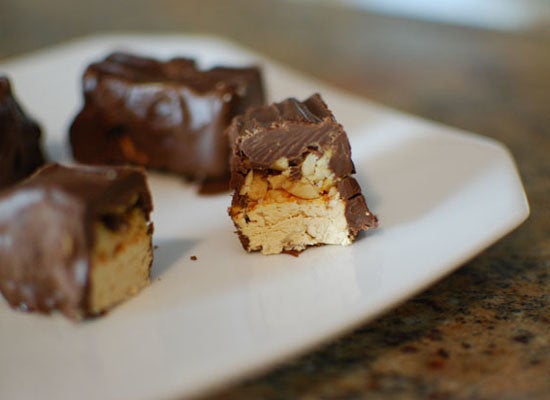 Sriracha Shrimp Cocktail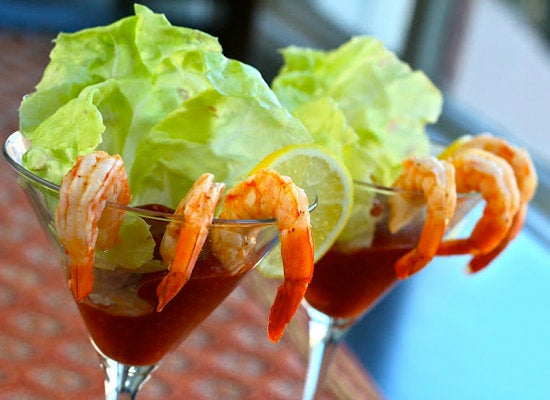 Summer Rolls With Halibut, Lemongrass And Radishes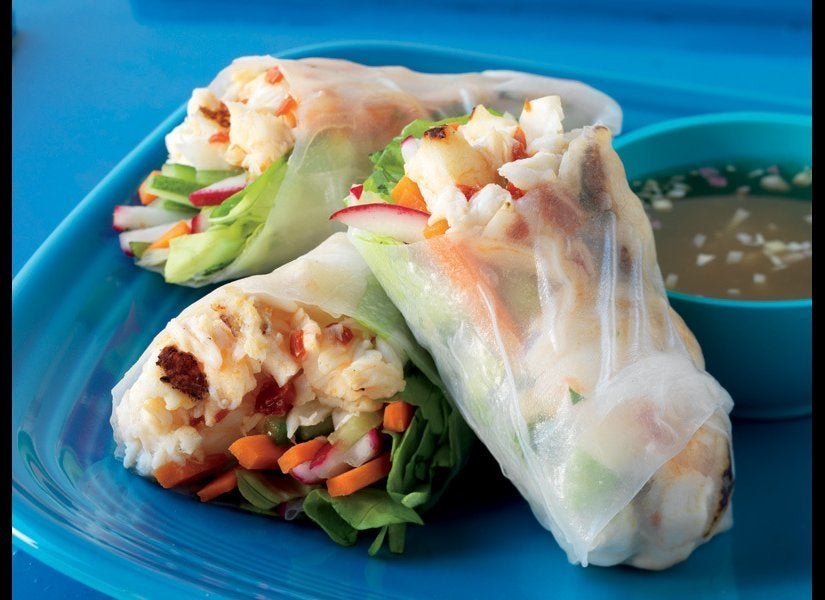 Red Chili And Peanut Butter-Glazed Salmon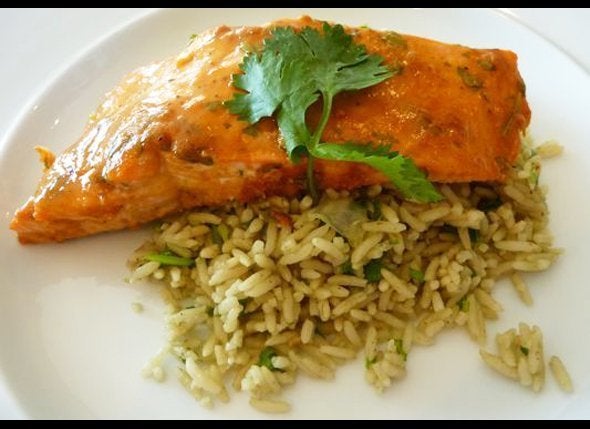 Firecracker Shrimp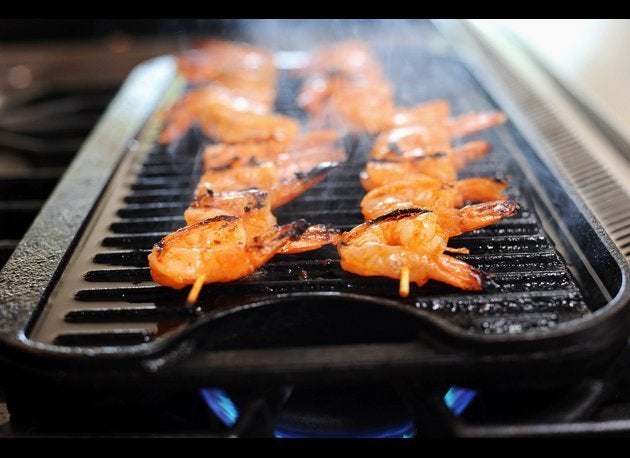 Thai Spicy Peanut Sauce With Poached Chicken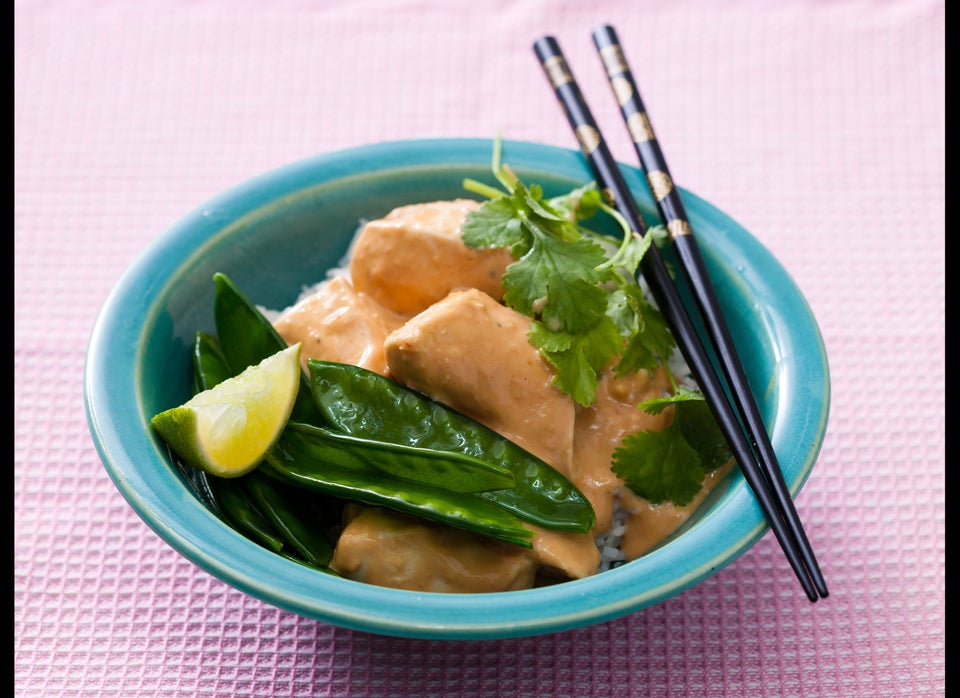 Veggie Fries With Sriracha Mayo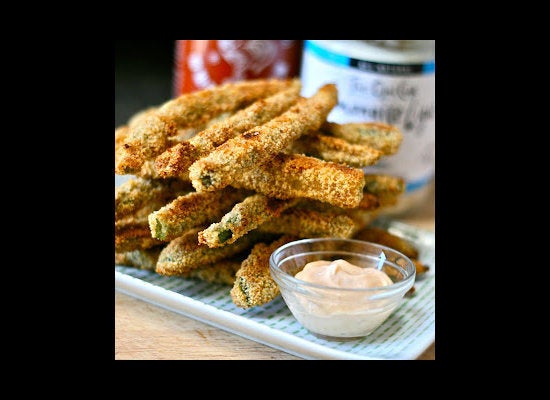 Popular in the Community