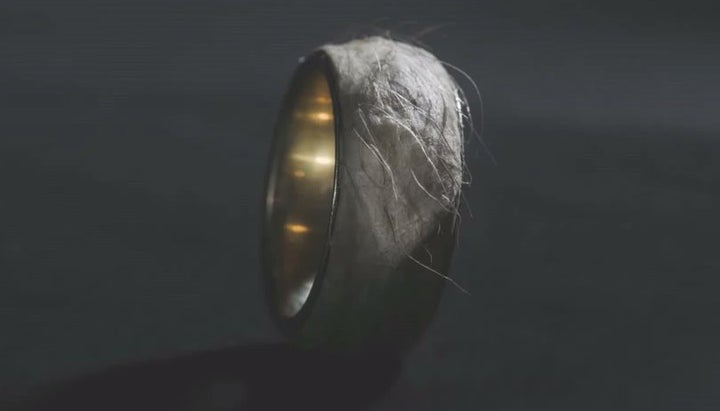 Menswear designer Sruli Recht took fashion to another level when he added a piece of his own skin to his latest jewelry design.
The $500,000 Forget Me Knot ring, made of 24-karat gold, features a human flesh overlay that was removed from Recht himself during a recent surgery. After medical professionals cut the flap of skin from his abdomen, the 4.3-inch strip was then salted and tanned so it could be mounted on the ring, according to the video's YouTube description.
Recht's skin ring is part of his Autumn/Winter 2013 collection, which debuted in Paris during men's fashion week on Jan. 19. As part of the the skin ring design, Recht videotaped the medical procedure, during which he was awake.
While designers have fashioned jewelry lines from human hair or skin-like material, Recht's Forget Me Knot ring may be the first work of fashion made from real human skin.
Warning: The video below includes graphic scenes from the medical procedure and may not be suitable for certain audiences.
Popular in the Community