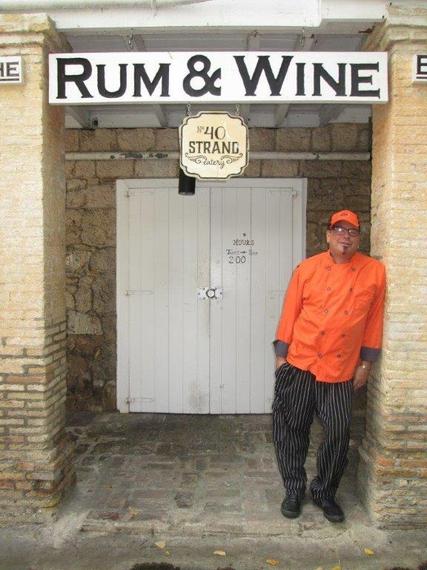 America's hidden Caribbean gems have never been more affordable, more convenient, and more enchanting! Plus, obviously there's no passport or language challenges and the Islands offer a rich mélange of verdant ecotourism, watersports, history, culture and multicultural cuisine!
If you're seeking diversity with familiarity and an American paradise with West Indian flair, the U.S. Virgin Islands (St. Croix, St. John and St. Thomas) might be right for your next getaway in the sun. St. Croix offers travelers a refreshing dichotomy: a beautiful island oasis tinged with a West Indian cultural flair, yet rooted in contemporary American society. This exotic, easy and safe destination also showcases abundant hospitality and unspoiled pristine Mother Nature as far as the eye can see. There's also a renaissance in bountiful farm-to-table healthy gastronomy with cutting-edge recipes you'll long treasure. Many celebrities, as well as Vice President Joe Biden, make St. Croix their second home. Local celebrity chef Digby Stridiron has it right when he notes that it is nearly impossible to find a bad plate of food!
Visitors to St. Croix are always struck by the unique lifestyles and cultural traditions embodied by native Virgin Islanders. Owing to the many and varied populations which came to the islands beginning in the 15th century, family names on all three islands today reflect not only West African heritage, but Danish, Spanish, Irish, Polish and German ancestry, as well. This diversity among settlers' nationalities, together with migrations among other Caribbean islands, has contributed to the unique character of the USVI, and the cuisine.
JOY
Island tradition truly comes alive during various celebrations throughout the year. St. Croix has hundreds of fun-filled festivals so every day is a celebration of life! In flamboyant masks and costumes, stilt-walking Mocko Jumbies (make believe spirits of West African lore) tower above people celebrating in the streets. According to Caribbean legend, they were believed to be a village's spiritual guardians, covering their face and bodies to hide their identities and walking on high to deflect evil spirits. The spirit of the Mocko Jumbie lives on today and is one of many Caribbean customs which reflects the interwoven ancestries of all the ethnic groups that have settled here.
Although the festivals attract tourists from around the globe, they are also reflected in everyday life. Dancing and music are an integral part of the history and culture, a rich tapestry of calypso, cariso, soca and reggae. The pulsating rhythms are interwoven with tales of the past and love ballads of today. The intoxicating lyrics capture your heart and soul and blend with vibrant sunsets.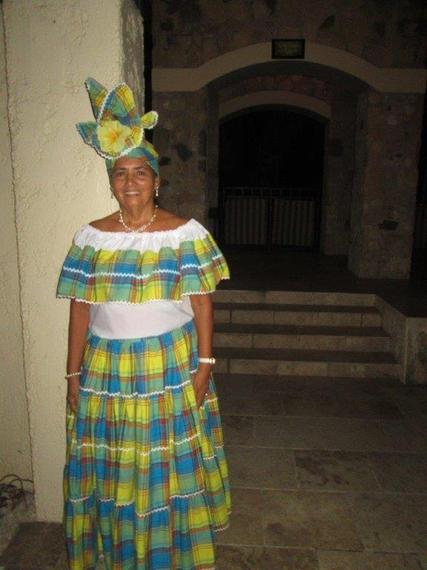 SABOR!
The music and food are as varied as the people. I cherish the multicultural cuisine, which showcases history and ethnicity. In St. Croix, a rich tapestry of Crucian delights awaits you. Culinary and medicinal aspects have long dominated the Islands, abundant with a robust sugar cane past. But Crucian gastronomy transcends predictability and there's a divine "marriage" of contemporary with traditional. A pirate's treasure of young chefs showcase indigenous ingredients paired exquisitely with modern techniques. Guava, coconut and genip meet the fresh catch of the day, such as yellowtail or red snapper for a fusion exploration. This charming, laid back island of St. Croix sports a casual yet sophisticated ambience you'll long cherish.
HISTORY, ARCHITECTURE AND CULTURE
Travelers looking to mix a little culture and history with time on the beach will find St. Croix a perfect vacation destination. St. Croix offers world-class diving and snorkeling adventures, year-round warm weather and bountiful duty-free shopping. But St. Croix, rich with history and architectural treasures, provides travelers and history lovers with an added opportunity to travel back in time to days when pirates looted its coastline, scavengers ventured onto its shores and sugar plantations supplied molasses for the rum trade.
You'll experience a cutting-edge organic farm with a trip to Ridge 2 Reef, with its community-supported agricultural fields and solar-powered center. I loved my charming and bucolic stroll through the scenic Estate Mountain Washington Plantation and the Whim Plantation and Museum. Guides for the non-profit (CHANT) Crucian Heritage and Nature Tourism are experts.

With hillsides and foliage as lush and abundant as the day Christopher Columbus first arrived at Salt River more than 500 years ago, St. Croix has survived tests of Mother Nature and escaped significant modern development. The Salt River kayak ecotour showcases pristine mangroves and charming inlets, jam-packed with tales of yore. Colorful shops and fine restaurants housed in old Danish-built structures line the island's wide streets, and historic churches still remain from the days when the island was a prosperous commercial port. Throughout Christiansted and Frederiksted, the island's two waterfront towns, distinctly European 18th century architecture reflects a period in history when seven flags - Spanish, Dutch, British, French, Knights of Malta, Danish and American - flew at different times over the island.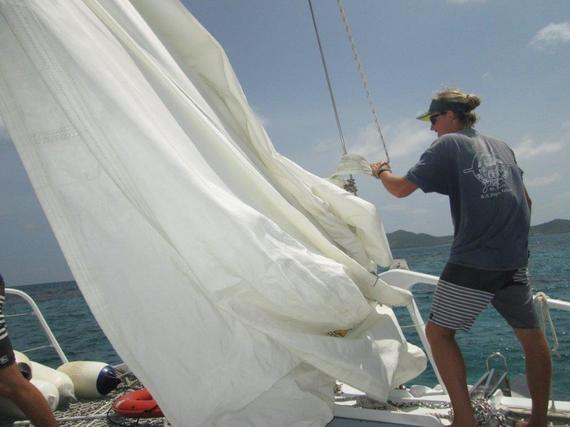 SEA ADVENTURE
This is a divers' and snorkelers' paradise, and a rainbow of sea-life awaits. For the true Neptunes, a trip to Buck Island is not to be missed. This National Park features famous Turtle Beach and nearby, a myriad tapestry of coral.
I am already planning my return visit, but for now, my soul is refreshed by the abundant welcoming smiles of St. Croix.