"The product comes first to us," says St. Frank Founder and CEO, Cristina Bryant. That's easy to believe when I see the incredible, handcrafted beauty in every piece. But much harder to find true when I look at the vast positive impact Bryant's young company is having on the world.
Bryant founded St. Frank, a social enterprise that sells framed, handmade textiles sourced from artisans in under-resourced countries around the world, earlier this year. And, unlike many well-meaning start-ups trying to make a difference and make a buck at the same time, she has mastered the art of social and of enterprise.
Let me explain where I'm coming from. A few days ago I had the honor of sharing at a TEDxWomen event in Atlanta. My topic was reinventing charity through storytelling. I explained the lessons I've learned, and the ways I have been changed in my two years of producing an independent documentary feature film on the Grammy-nominated African Children's Choir. It all boils down to one realization: I learned to see and expose the beauty and dignity in the children I was trying to help, instead of merely throwing dollar bills at them like they were problems. These kids taught me and helped me way more than I'll ever be able to serve them.
Bryant learned the same lesson during her time working with Partners in Health in Rwanda. Luckily for us art-lovers of the world, Bryant also had a background in art and business. She put all of her passions together to give our society a gift that was about to be lost by industrialization, and by doing charity the undignified way.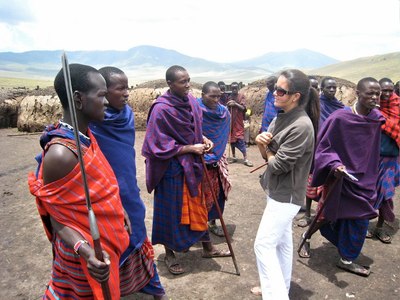 St. Frank's first goal is to source and sell special, luxury art. In that, they have a two-fold social mission:
1. To support economic empowerment for artisans in developing countries.
2. To help preserve textile making as an artisanal craft.
"We don't approach this as a charity," Bryant explains, " but we do focus on how we can serve our suppliers and empower them to do business even better." To do this, St. Frank helps their suppliers define measurements and goals for quality control that puts the supplier in a better position to sell to other luxury buyers. "That's a goal which is just integrated into the way we do business," she says.
And for the latter social mission, Bryant says that:
In many of these communities, you see these beautiful crafts dying out to industrialization, or, in the West, the pieces are just seen as handicraft, and not as art, celebrated for the rich cultural history behind them. We focus on sharing the iconic value and history of each piece. Textile-making is traditionally how most women have told their stories in these communities, and we're excited to revitalize that.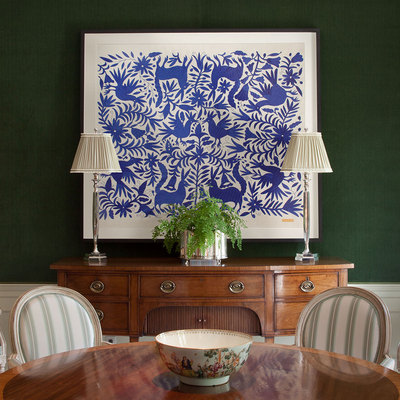 Even the name of the company has a story. Bryant felt that even though the crafts come from amazing places all over the world, she wanted to give homage to the city where St. Frank began, the city where so many world-changing social enterprises are being brought to life, the city that is named after the son of a wealthy textile merchant, who dedicated his life to the poor: San Francisco.
By now in this story, you're probably dying to get your hands on a unique St. Frank piece for your wall, or as the perfect holiday gift for your sister who has everything. The custom-framed textiles range from one-of-a-kind pieces to smaller prints, from the $200 to $3,400 range, and are available on their website.
If that's too much for your budget, St. Frank has a special holiday piece available right now. These Birds of Peace ornaments are hand-embroidered in a style passed down generations of Palestinian women. They women who made these bird ornaments live in a refugee camp in Gaza. They are a powerful sign of beauty and hope, from a part of the world that is starving for just that right now. A set of four birds -- with packaging -- a product card with their story and free shipping is just $58.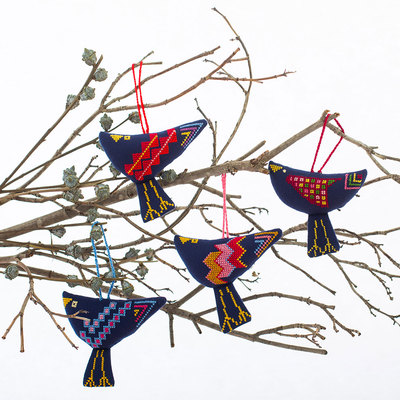 Thank you for joining me in supporting really social and savvy young start-ups this season!
All photos courtesy St. Frank.
The views expressed do not necessarily reflect the opinion of Creative Visions Foundation. Personal opinion of the author only.
Related
Popular in the Community