 The holidays bring with them lots of stories, both true and allegorical. It is that time of year again. But alas, this is not a holiday cheer or holidays blahs post. No. This is about when the mythical St. George and the Dragon and biblical David and Goliath stories come together in a weird way -- actually in one that harkens back all the way to Greek mythology, and the story of Medussa, the multi-headed hydra and symbol of evil.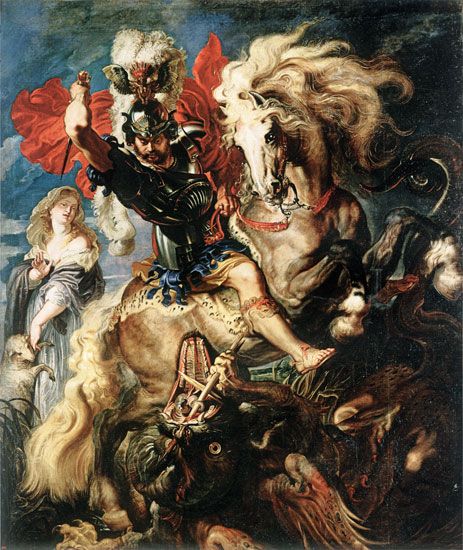 I have said it before, and will say it again here, now. The United States finds itself in a new war. A constant 24 hour/7 day a week/365 day a year war that is both hot and cold at the same time. In fact it presents the most asymmetrical threat to our national security since the founding of this country.
Cyber war. Cyber terror. Electronic Warfare being aimed at our military, our intelligence, every government agency, utilities, banks, critical infrastructure like power, water, sewage, hospitals, police and other first responders. Yes. This is happening, now; probably even in your town or city or state.
Just imagine cities across America without power for extended periods. Imagine in your mind, no running water. No electricity. No fresh food deliveries. Hospitals suddenly finding themselves with no ability to treat sick, or dying people. Imagine this, and realize all it takes is a successful hack attempt into a critical infrastructure choke point to cause this, sight unseen, maybe not even leaving fingerprints or evidence of how things got hacked.
My company Digijaks has been working on some solutions and indeed is launching a series of products designed to enhance the national security footprint of the United States in the cyber arena. We are well past the ideation stage, and deep into turning our working prototype into deliverable services. We were recently notified that the U.S. Government has funded a consortium of 17 of the top universities here in the U.S. to also work on these issues, and develop solutions. So here comes the David and Goliath analogy but not in the way you think.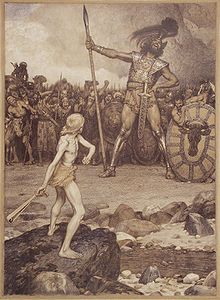 Both Digijaks and the 17 university consortium are David in this story. The cyber bad actors are actually Goliath, as they can shape shift, move their locale; both real and online and become a force to be reckoned with in multiple forms. Much like the greek Medussa of earlier mythology.
Both Digijaks and the 17 university consortium are heading down the road of providing solutions to the new national security challenges facing the United States and our allies. We may take differing approaches; there may be commonalities both seen and unseen. But we are collectively facing the multi-headed Medussa/Goliath.
So if the 17 Universities have each other and a government entity working with them, Digijaks has developed our solution(s) and a working prototype through the private sector approach of modern innovation. The flat management, entrepreneurial kick ass; take no prisoner way that so many American tech companies have built their products.
The team at Digijaks takes tremendous pride in the extensive listening, question asking and probing we have been doing with our own government and those of our allies. This hard-baked, real world experience tied with being deeply involved with both the rapidly changing and growing Government 2.0 and the ever-expanding digital diplomacy arenas for over four years now; has been teaching constant lessons for Digijaks, and our team of advisers. It has taught us what was missing; what is needed and how to design and implement something that is both forward thinking and coming at a critical time to the National Security of the United States and our allies.
So in order to help David truly defeat Goliath, to allow St. George to slay that dragon -- and to encourage all of us in the modern fight against the age-old medusa here is the shout out:
To those venture capitalists, hedge funds and private wealth pools out there with a real interest in protecting and enhancing the national security profile of the United States. Grow and protect ours and yours at the same time. Show the world what the U.S. private sector can accomplish on a global scale, or at a micro local level. Let these words ring in your head. One small business here in America has already developed a working prototype of something that now 17 universities and a government entity are chasing after. But it is the small business with the working prototype right now.
Alan W. Silberberg
CEO, DIGIJAKS
Related
Popular in the Community