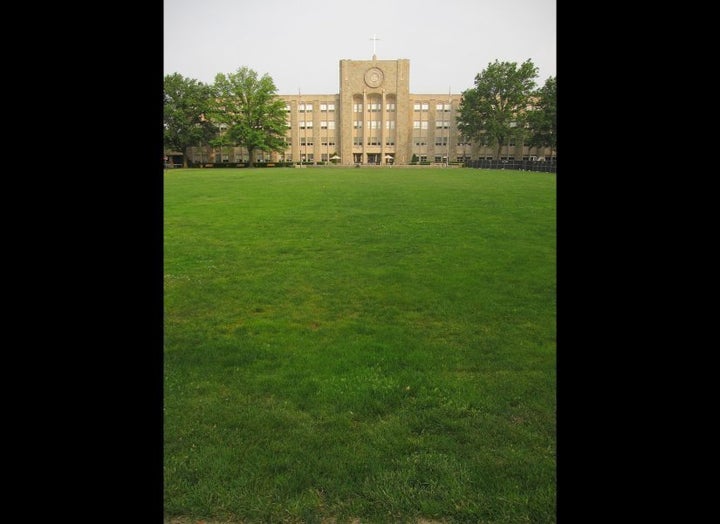 A group of students protested St. John's University's refusal to allow a gay-straight alliance club on campus on Friday.
A Facebook invite for the sit-in, called Colors of Acceptance, described it as a "peaceful demonstration in support of the Gay Community at St. John's University," and urged students to sign a petition asking the university to acknowledge a gay-straight alliance organization. A statement on the sponsoring group's Facebook page notes that students have been advocating for a gay-straight alliance at St. John's for close to 25 years.
Students participating in the protest told the Daily News that the absence of an alliance on campus points to inconsistencies in the institution's dedication to diversity. Citing the existence of a number of minority groups on campus, the protesting students said that LGBT students and their allies deserve the same opportunity for school recognition and funding.
St. John's spokesman Dominic Scianna explains that this type of group goes against the school's mission. "At this current time, we would not approve a gay-straight alliance because of who we are," he said. "The university does not expect its students to compromise their identities and values. And St. John's students should not expect that the university compromise its own institutional identities and values." He added that he remains open to ideas and further discussion on the subject.
In 2009, the university started an initiative called Safe Zone, designed to provide a resource for struggling LGBT students by offering training for staff, administrators and faculty who identify as allies.
But students are dissatisfied with the university's efforts. Senior John Wilson described feeling "moral outrage" towards the university and called Safe Zone a "smokescreen without meaning" in a letter to the editor published in the St. John's Torch in November 2010.
Do you think that St. John's should allow a gay-straight alliance club on campus? Let us know in the comments section.

Related
Popular in the Community