The suspect, a currently enrolled student, allegedly shot one administrator before fleeing to a stairwell and turning the gun on himself, according to a police briefing broadcasted by KMOX.
St. Louis Police Chief Sam Dotson said that the alleged shooter and wounded administrator did previously know each other.
"He was familiar to faculty and staff," Dotson said in a press conference. "The victim and the shooter were familiar with each other. They knew each other. This did not appear to be random."
Police said that no other students were injured in the incident, which occurred at approximately 2 p.m. SWAT units checked each floor of the school and secured the building after finding no other victims. About 40 students were escorted from the building.
Among the students taking refuge was 24-year-old Britanee Jones. She declined to speak to reporters, but her mother, Angae Lowery, said Jones texted a friend, who alerted Lowery.

"She sent a text message and said a gunman was in the building," Lowery said after greeting her daughter with a screech of joy and a hug. "She saw him (the gunman) go by the classroom.

"I'm so happy to see her come out of there," Lowery said. I'm relieved."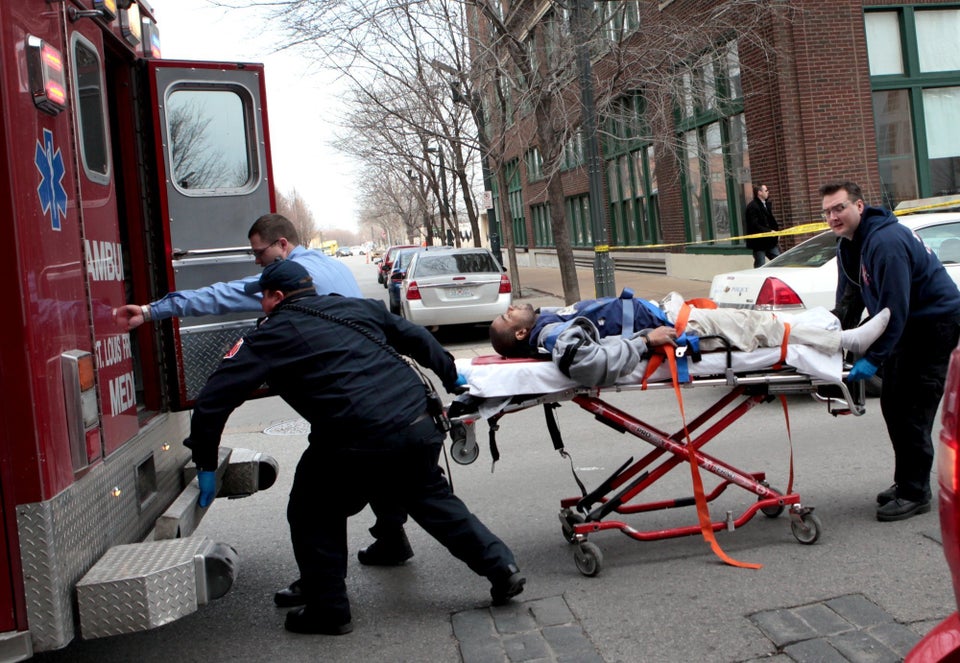 Shooting In Downtown St. Louis
Popular in the Community