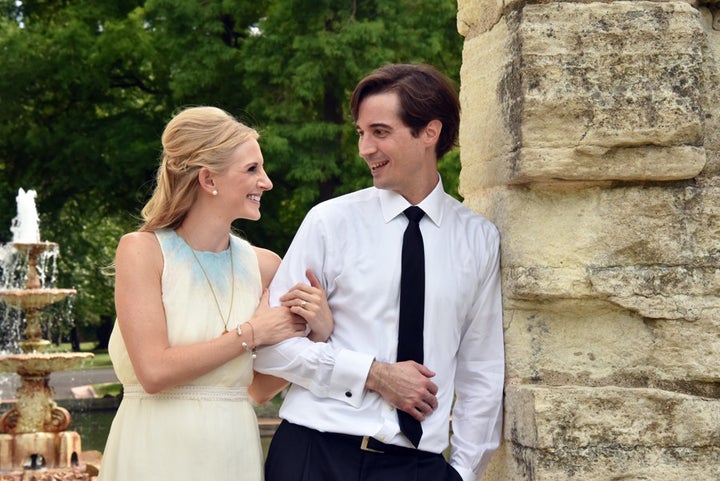 Erin and Luke McCulloch live together in New Orleans, but when it came time to choose a wedding location, they opted to tie the knot in the bride's hometown of St. Louis instead.
On June 30, the McCullochs said their "I dos" in the marble rotunda of St. Louis City Hall surrounded by only their families and wedding officiant Carolyn Burke.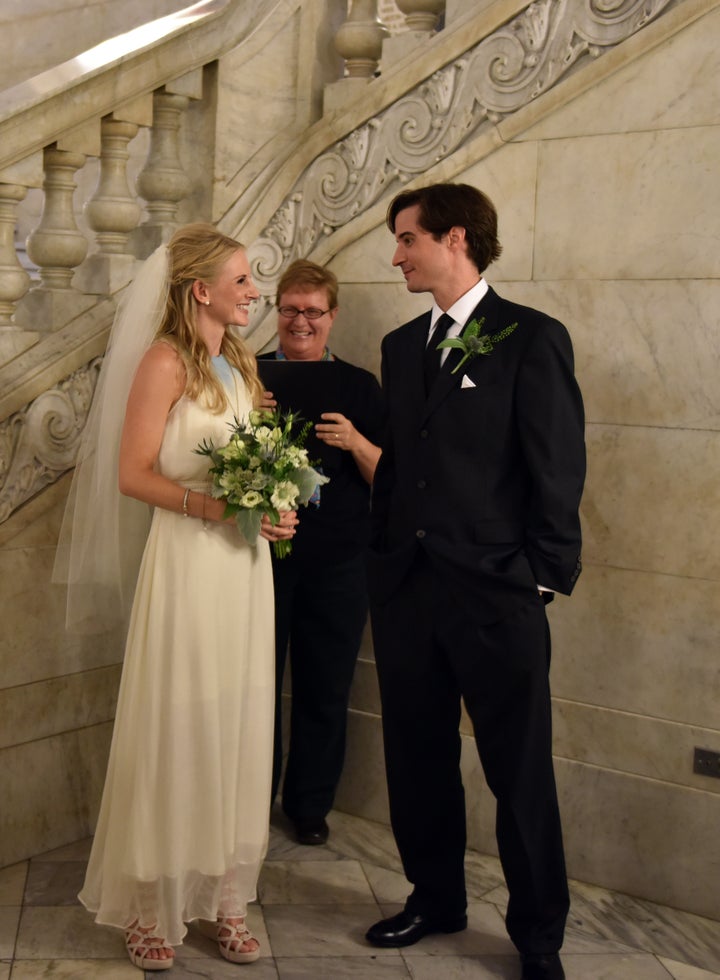 The couple first met online in 2013 while they were both busy grad students, bonding over their shared sense of humor and love of traveling.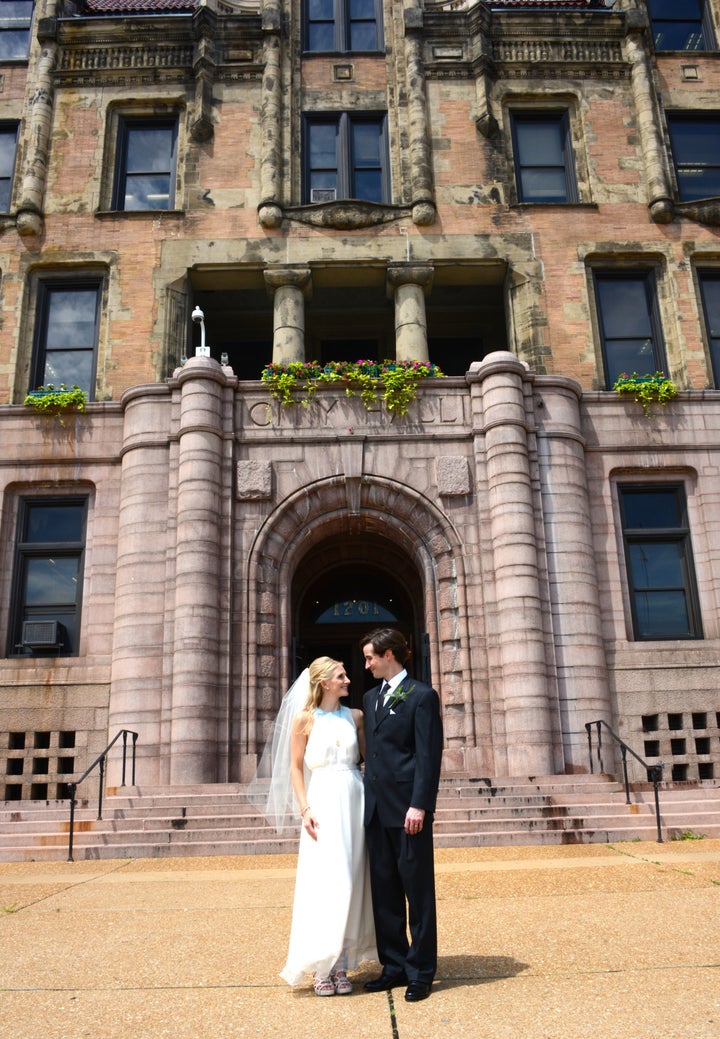 The McCullochs told HuffPost they couldn't be happier with their decision to do a city hall wedding instead of a more elaborate celebration.
"I'm so glad we decided to get married with a short and sweet ceremony at city hall," Erin said. "It took a lot of the stress and pressure off the day and let it just be something that we could all really enjoy together."
Below, hear more about the couple's intimate nuptials. And be sure to follow along with us as we profile couples marrying at city halls around the country for HuffPost's Listen To America bus tour.
Why did you decide to marry at city hall?
EM: I was excited about the idea of getting married in my hometown and really appreciate the beauty of historic buildings, like St. Louis's City Hall. Plus, we both preferred to do something simple and without much fanfare.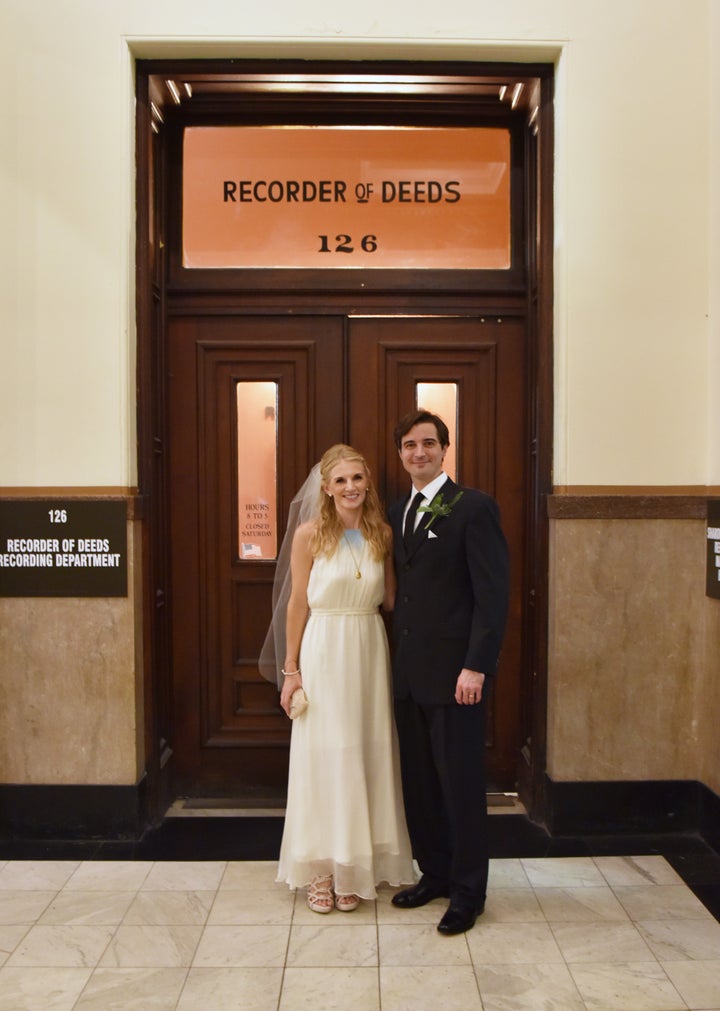 EM: Our parents and siblings.
What did you wear and did it have any special significance?
EM: I wore a gown that was handmade by designer Claire Gardipee of PostScript Apparel that we found at a street fair on a trip to Seattle. Luke wore a favorite suit and fancy new shoes.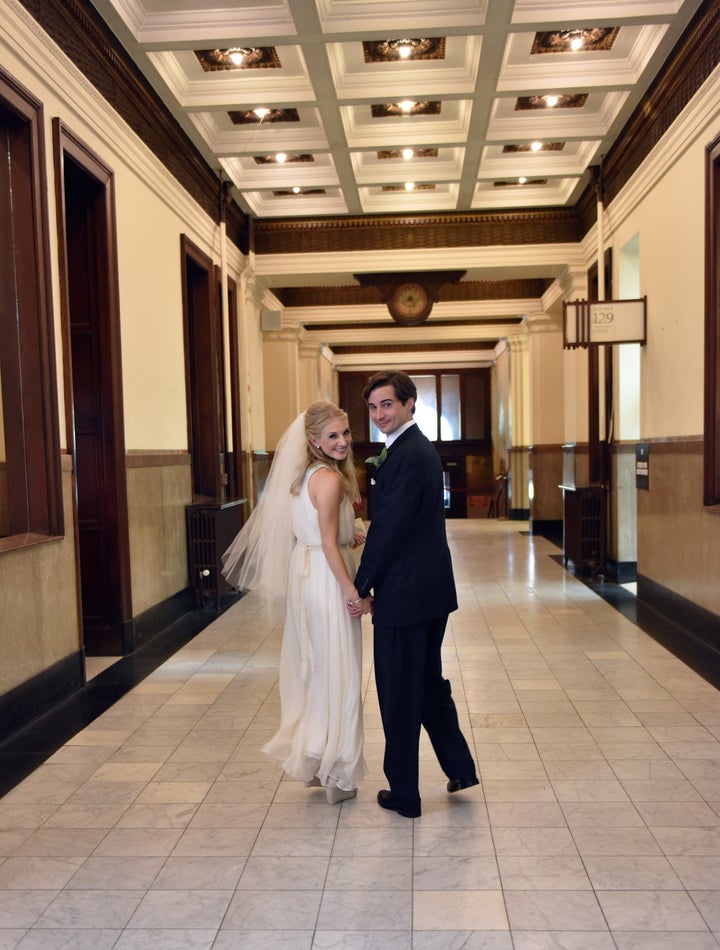 What did you do after the ceremony?
EM: After taking lots of photos at my favorite park (Tower Grove Park, across the street from my first apartment) and then outside The Muny Theatre at Forest Park, we all had dinner together around a private table on a rooftop deck with a view of the Gateway Arch and city skyline at a great French place called Vin de Set.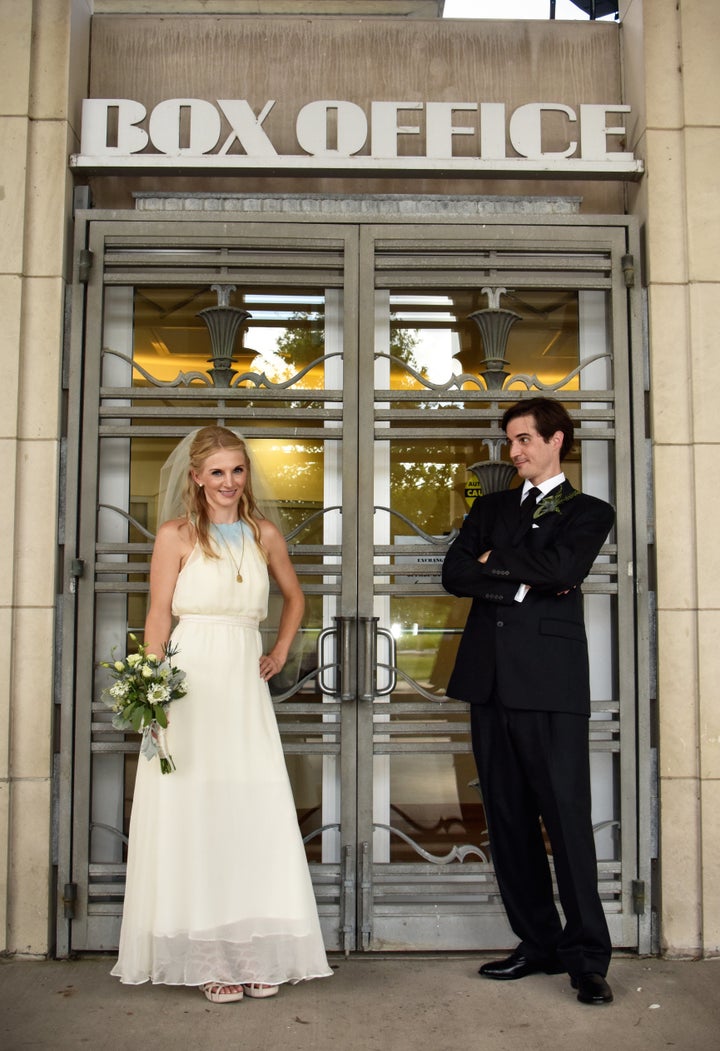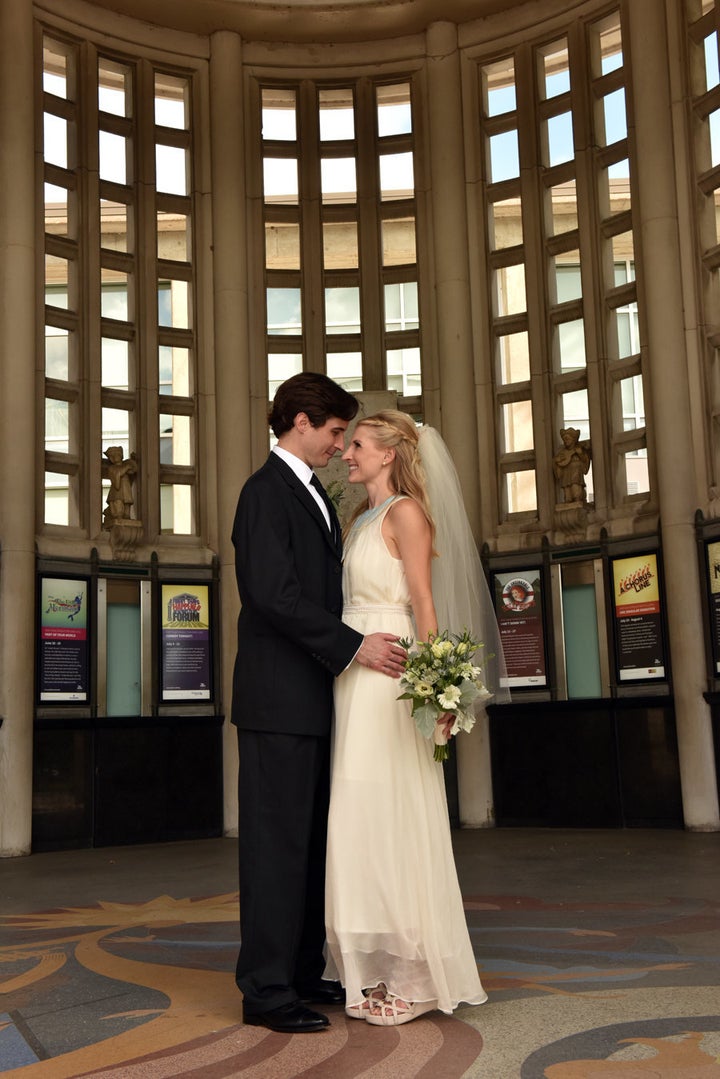 What was your favorite part about the wedding day?
EM: The whole day was perfect, if you ask me. The day started off with drizzle and humidity, including while we were inside city hall having the ceremony. But the weather cleared up so nicely just as we were leaving to go take photos outside. We couldn't have asked for better timing.
LM: When I met Erin and her friends at the hotel after the dinner was done, she was so happy. I wished we could get married every day just for a second, just for that smile.
What do you love most about St. Louis? What's your ideal date night there?
EM: One thing I love about St. Louis is its blend of relaxed Midwestern energy with the fact that there's always something fun to do. Though we live in New Orleans, I always look forward to exploring St. Louis when I'm back home. For example, I went up in the Arch with my mom and brother for my birthday last year. An ideal date night in either place would be a good dinner out. Believe it or not, St. Louis's food scene is pretty close to on par with New Orleans's!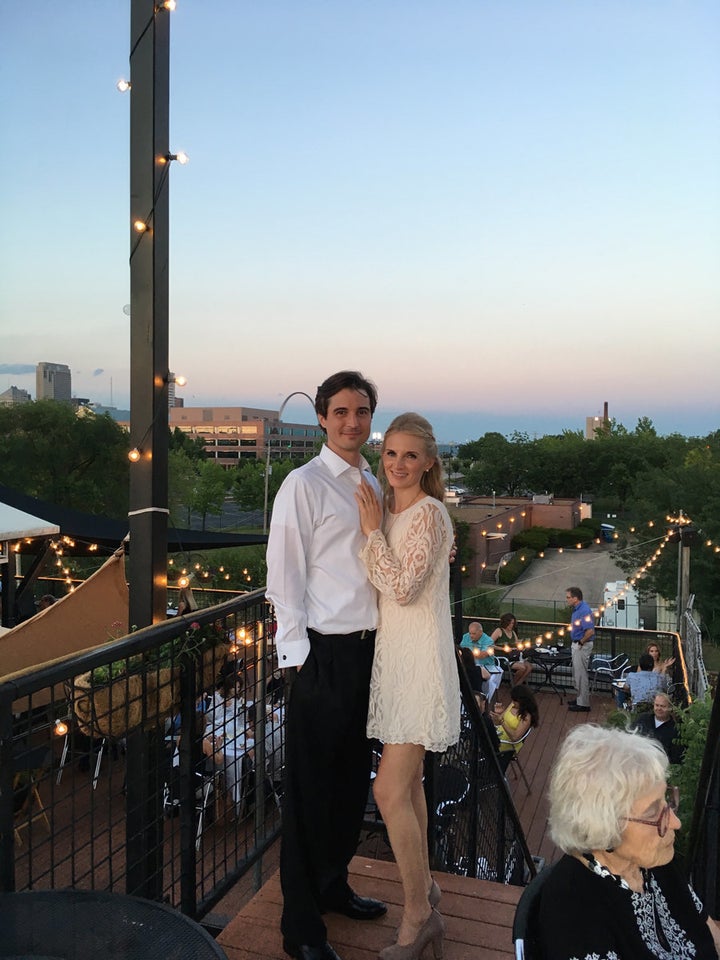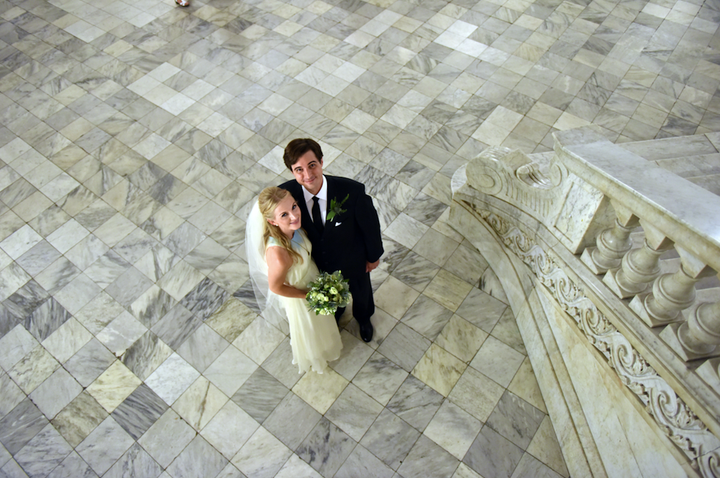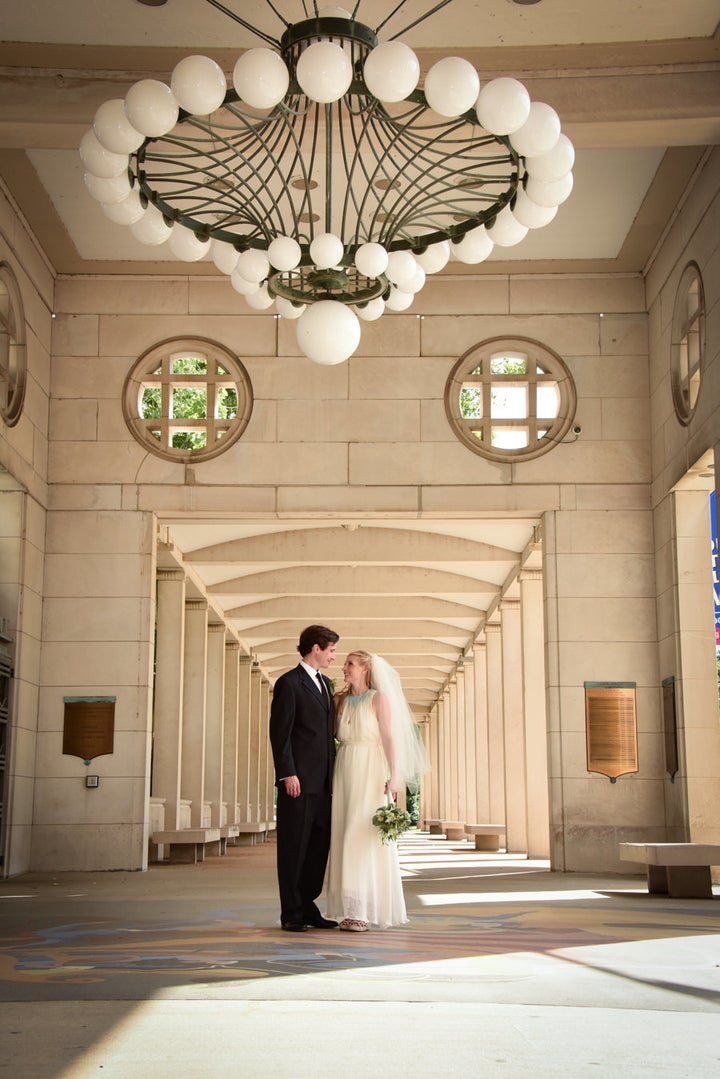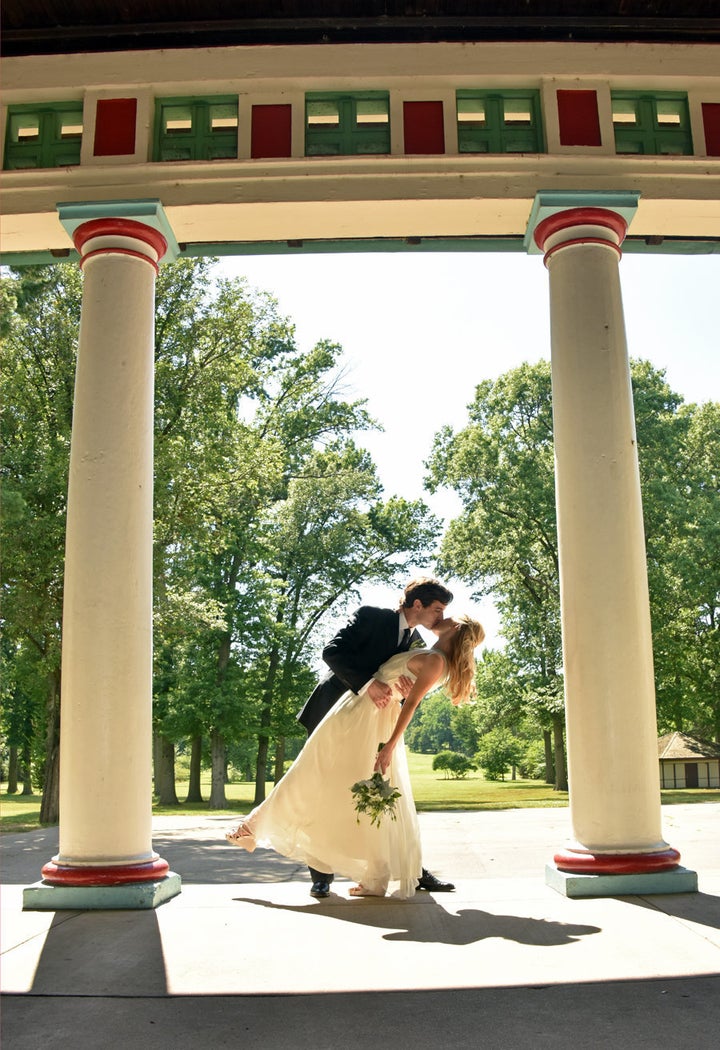 See even more city hall wedding moments below:
Before You Go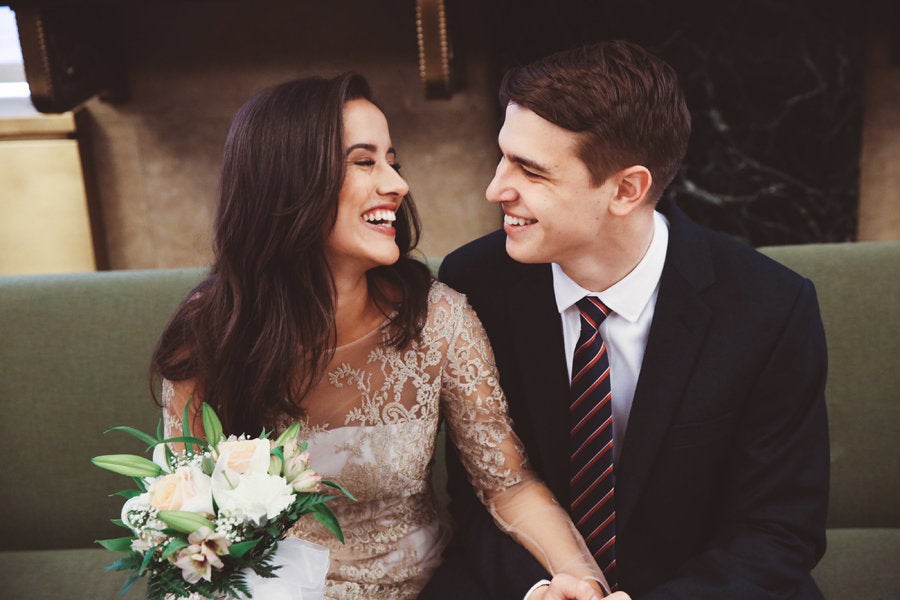 City Hall Wedding Photos