WASHINGTON -- Hundreds of children who have come into contact with the juvenile justice system in Missouri's St. Louis County have been subjected to a process that is "rife" with "obvious" conflicts of interest, where allegations against them are "simply assumed to be true," where constitutional rights are routinely denied, and where black kids are much more likely to receive harsh punishments, and even be locked up prior to their day in court, due to nothing more than the color of their skin.
That's according to an extensive investigation by the Justice Department's Civil Rights Division, which began looking into the St. Louis County Family Court in late 2013 following a report by the National Juvenile Defender Center that examined systemic problems within Missouri's juvenile justice system.
In a 61-page report released publicly on Friday, federal authorities found that race "in and of itself" played a "significant" role in how children were treated in the county courts. Black youths were much less likely than whites to have their cases handled informally. Black children were 2.5 times more likely than whites to be detained before trial, regardless of their age or the severity of their alleged offense. Black adolescents were nearly three times as likely as whites to be placed in custody if they violated the conditions of the equivalent of parole. And black kids were 2.74 times more likely than whites to be sentenced to be placed in custody, "even after controlling for age, gender, risk factors, and the severity of the allegations involved."
The study found that those disparities were "evidence of racial bias," and that the "disparate impact on Black children cannot be explained by factors other than race." It found that purposeful, discriminatory intent was "at least a 'motivating factor' in the decision making" in the St. Louis County Family Court.
"Black children in St. Louis County Family Court are significantly more likely to receive pre-trial detention because these children are Black," the report said. "The disparity in initial detention demonstrates that Black children are treated significantly worse than White children, even after accounting for other social and legal factors."
"Essentially, the judiciary is controlling the entire system, and it is just rife with conflict," Vanita Gupta, the head of the Justice Department's Civil Rights Division, told The Huffington Post. "It is assembly-line justice, if you can call it justice at all. There's really no meaningful adversarial system happening in the St. Louis County Family Court."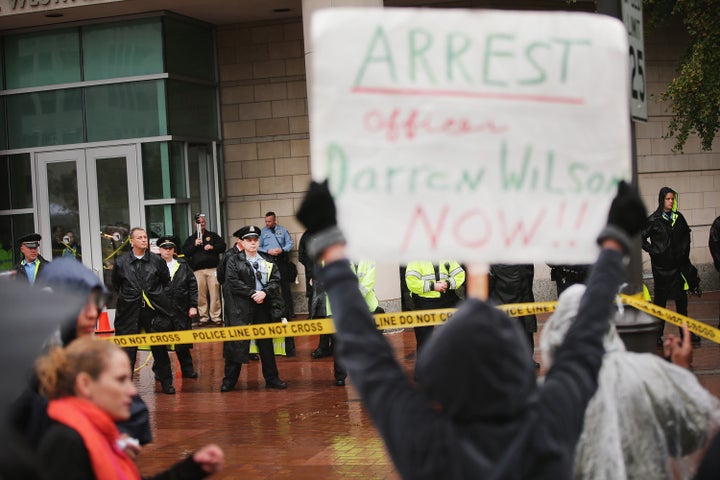 The Justice Department's report found that the St. Louis County Family Court's organization structure "presents inherent conflicts of interest" that are "contrary to constitutional separation of powers principles" and deprive children of due process. The court's own legal officers play the role of prosecutors in the court, but are not "ethically constrained to pursue justice or act in accordance with the public interest," according to the report. Those legal officers -- the quasi-prosecutors -- instead are obligated to advocate zealously for the interests of their clients: deputy juvenile officers, who are responsible for "virtually every aspect" of the operations of the court.
Those deputy juvenile officers have authority to make arrests; decide whether to handle a case informally or formally; act as advocates for victims; conduct investigations; and play a key role in deciding whether to bump a case up to adult criminal court. They also administer Miranda warnings to children who are being interrogated by the police, a situation the DOJ report calls "extraordinarily unusual, if not unique." Deputy juvenile officers are evidently very good at convincing children to cooperate: Out of 492 children interrogated in the St. Louis County Juvenile Detention Center over a two-year period, 430, or more than 87 percent, waived their Miranda rights.
For the parents and children who come into contact with the St. Louis County Family Court, the role played by deputy juvenile officers is, at best, ambiguous. One deputy juvenile officer reportedly told a parent that her role was to make sure her child "was treated fairly." Another parent said a different deputy juvenile officer described his role as "helping [her son] out," according to the report.
"These folks, the family and kids think, are their lawyers," Gupta said. But in reality, it isn't until long after a child's initial hearing -- at least a week, and sometimes as much as six or seven months -- that a juvenile may be assigned someone who will actually represent their interests. Just a single juvenile public defender handles St. Louis County Family Court cases full-time, and she represents most children only during their detention hearing. Children have to apply and be deemed financially eligible to be represented by a public defender after that initial hearing. When federal investigators visited, the sole juvenile public defender had an open case count of 209. One of them was a murder. The number of cases handled by the public defender in fiscal year 2014 was 394, nearly double the national standard of 200. Perhaps unsurprisingly, given that caseload, cases rarely go to trial: The public defender brought just three cases to trial in fiscal 2014.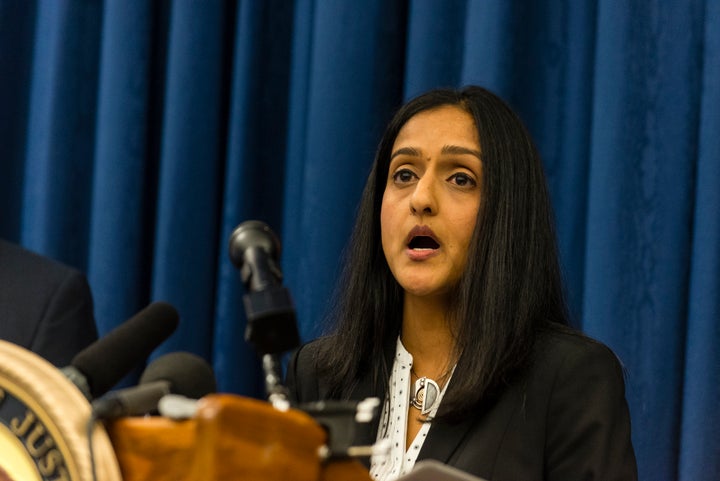 There were a handful of private attorneys who would represent children from poor families for a reduced legal fee, but there was no formal process for selecting which attorneys would be eligible for cases. In the absence of a formal process, lawyers who appeared in St. Louis County Family Court might have a "sense of personal obligation" to the judge who appointed them, according to the report, which may help explain why those private attorneys "rarely file motions, try cases, or contest dispositional recommendations."
The Justice Department found that defense lawyers in the system raised few objections "even in the face of extensive leading of key prosecution witnesses, damaging hearsay and other excludable testimony, and improper evidentiary foundations." One child who testified "did not appear to have been adequately prepared," and not a single defense witness was called in any of the cases reviewed by DOJ. In another case, a police officer used a "show-up" identification to arrest a child for an alleged assault, a problematic process in which a witness is shown just a single person and asked if that person committed the crime. The defense attorney in that case did not file a suppression motion, and the child was found guilty of the offense when the Fourth Amendment issues were never addressed.
Gupta said the state of Missouri needs to start fixing its problems by investing greater resources into its public defense system.
"When we find chronically underfunded, indigent defense systems, kids are often at the worst end of that spectrum, because they are often the most neglected category of folks in these public defense systems," she said. "What we found in St. Louis County was certainly a kind of a system that begs the question of whether kids are getting individualized representation and individualized justice."
"What we found happening at the front end was all the more startling because of the way they'd been held up as a progressive model of juvenile justice," Gupta said, adding that there seemed to be a "lack of attention from the state" on the front end of the system.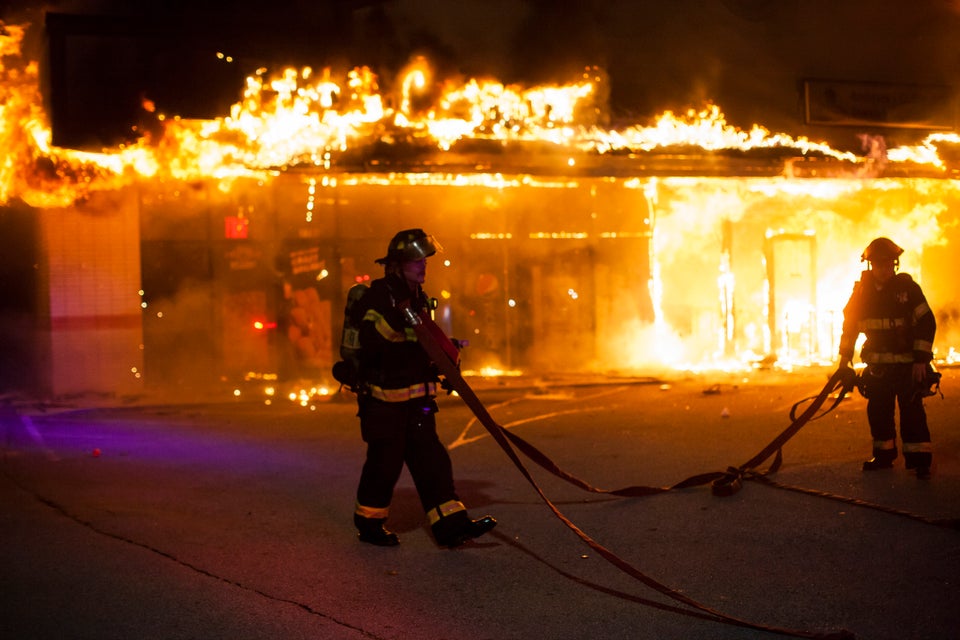 Ferguson Erupts
Gupta, a longtime civil rights advocate who joined the Justice Department in October after years at the American Civil Liberties Union, noted that the DOJ's investigation into the juvenile justice system in St. Louis County predates the death of 18-year-old Michael Brown, who was shot and killed in Ferguson, Missouri, in August 2014. Gupta, who also oversaw the Justice Department's civil rights investigations into Brown's death and the unconstitutional practices of the Ferguson Police Department and municipal court, indicated that the new report on the juvenile justice system could help explain some of the tension between police and the community in the St. Louis region.
"It was clear that the resentment that existed in Ferguson long pre-existed the shooting of Michael Brown," she said. "I do think that where communities feel that their criminal justice systems or juvenile justice systems are not operating fairly or legitimately, that it really undermines the ability of the communities participating as co-creators of public safety of working with police departments, of having faith that the system is going to keep them safe."
Gupta said she has never seen this level of attention being paid to communities all over the country. Asked whether the anger seen during the protests and riots in Ferguson following Brown's death was understandable, given the rampant police and judicial abuses that have been highlighted since then, Gupta said that's a question that could extend far beyond the St. Louis region.
"I think that it's a cause for concern everywhere," she said. "Not only in Ferguson, but around the country."
Popular in the Community