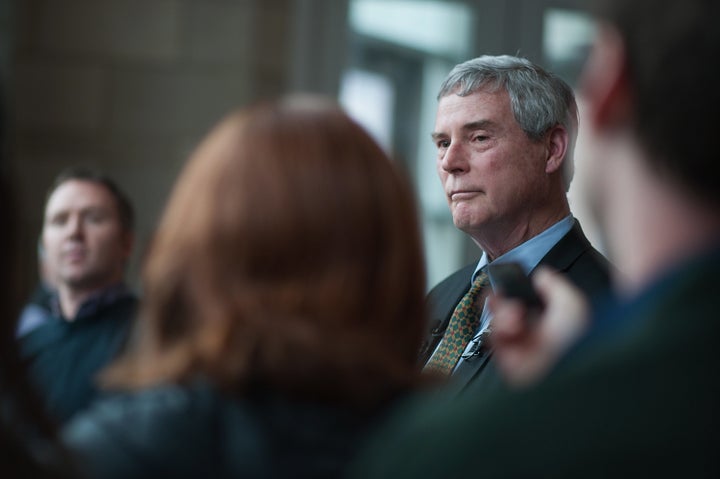 When Kayla Reed started using the phrase "Bye, Bob" on social media over the summer, no one fully understood what a powerful message for tens of thousands of voters, and supporters of criminal justice reform, it would become. But on Tuesday, voters and activists like Reed in St. Louis County, Missouri, pulled off a historic win, booting out Bob McCulloch, the St. Louis County prosecutor who failed to bring charges in the police killing of Michael Brown. It was an office McCulloch had held for 28 years.
"I'm 28 years old, that's my entire life, under one prosecutor," said Reed, who heads Action St. Louis, a grassroots political organizing group founded after the Aug. 9, 2014, killing of Brown.
McCulloch further drew the ire of members of the black community when he declined to bring charges against Darren Wilson, the white police officer who shot Brown, an unarmed 18-year-old black man, in the street. Tuesday's vote was widely seen as a referendum on his handling of that case.
But in the months before voting day, Wesley Bell, a young black lawyer and Ferguson city councilman, announced he would challenge McCulloch. He promised to bring sweeping reforms to the office. He pledged to never seek the death penalty, eliminate cash bail for nonviolent offenses, publicly oppose legislation that would create new mandatory minimum sentences for some crimes, end prosecutions for low-level amounts of marijuana and adopt other policies that advocates for criminal justice reform favor. The pledges were in opposition to so many of the policies that McCulloch had pursued.
Bell's chances of victory weren't high. The 43-year-old wasn't as widely known. He'd never run a prosecutor's office before. Activists on the ground in St. Louis County said that internal polling revealed that Bell trailed McCulloch during most of the run-up to voting day.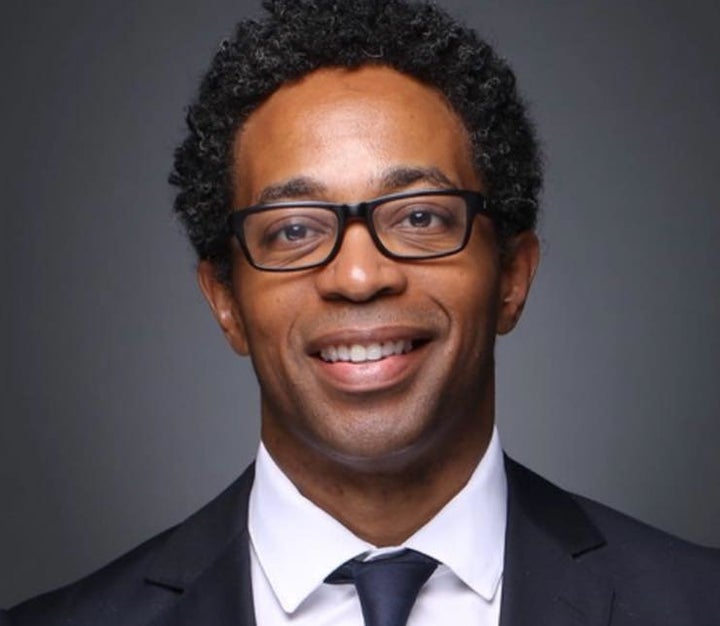 "This is a story of sustained community organizating around these issues."
A determined group of young and black grassroots activists threw their weight behind Bell's candidacy. Action St. Louis, Organization for Black Struggle, Missouri Faith Voices and Indivisible St. Louis worked to mobilize the black community, and others across the county, to come out and vote for Bell. They were joined by a coalition of well-resourced national organizations committed to reforming the criminal justice system ― the American Civil Liberties Union, Democracy for America, MoveOn and influential political action committees, including Real Justice and Color of Change, both of which endorsed Bell.
"Bye, Bob" became a rallying call. It appeared on Facebook posts and tweets. Activists changed their avatar images to "Bye, Bob" memes. Volunteers held signs around St. Louis County declaring "Bye, Bob." The "Bye, Bob" hashtag got tweeted more than 1 million times before primary day, according to Color of Change.
Reed said the coalition employed a wide variety of get-out-the-vote tactics, from the traditional, like phone banking to knocking on doors ― more than 8,000 doors would get knocked on by numerous volunteers ― poll worker training and recruiting volunteers. The groups also deployed more unconventional strategies, such as holding a text-athon, an effort that sent about 100,000 text messages to local black voters, block parties, youth nights, game nights and ladies' brunches.
"We opened our field office in Ferguson, right where the uprising took place. Our office was in a building that got burned down during the uprising," said Dominique Sanders, a resident of St. Louis County and field organizer for the Color of Change PAC. "Folks would come in, we'd invite them to parties, have some pizza and wine. We'd get folks talking about the race, the important role that prosecutors play in our community and that we had the power to elect the most powerful local criminal justice position in our region. We could really do this."
And they did. Right through election day, activists and volunteers kept knocking on doors, holding signs in major intersections, reminding locals about the election and encouraging them to reject McCulloch.
"There's no doubt that what local activists and volunteers did on the ground, before Ferguson, but certainly afterwards, the organizing that happened particularly among black-led and brown-led organizations in St. Louis County, was hugely influential in this outcome," said Taylor Pendergrass, a senior campaign strategist for the ACLU's Campaign for Smart Justice. "This is a story of sustained community organizing around these issues."
The ACLU didn't formally endorse a candidate in the race but still spent more than $200,000 on voter education, radio and digital ads, and door-to-door canvassing efforts in the region.
As unofficial results began to emerge in the hours after polls closed Tuesday, Bell held only a slight lead. But that lead grew the night pushed on. Ultimately, Bell won by more than 13 percentage points ― more than 100,000 St. Louis County voters ultimately placed their support behind Bell. There's no Republican challenger for the seat in the November general election, so 43-year-old Bell is set to become the county's next prosecuting attorney.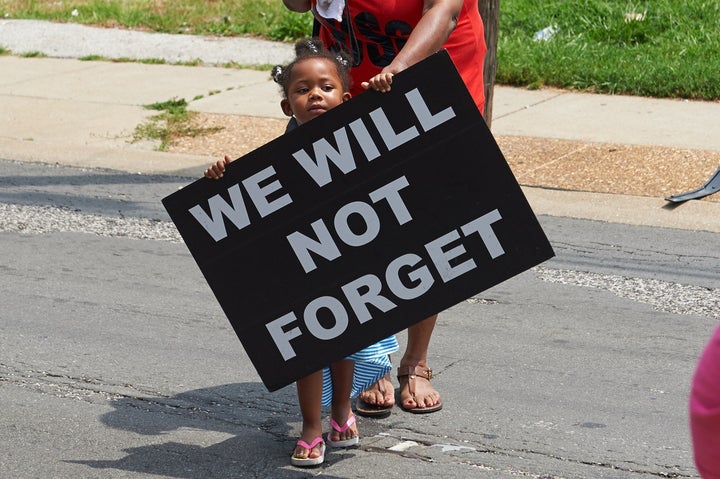 "People had written us off, and we proved them wrong."
Progressives are spending millions to challenge local prosecutors around the country who are maintaining the status quo. It makes sense. Prosecutors are among the most powerful agents in the U.S. criminal justice system. In general, prosecutors are overwhelmingly white and male and are rarely punished for misconduct. And the vast majority of them rarely face a primary challenger.
There's no official playbook on how to win a prosecutor election, but Bell's victory, the coalition that formed around him and the tactics they used that led to his win in St. Louis County this week may serve as a model in other counties where activists are hoping to mount similar challenges to incumbent prosecutors.
The challenge now, Pendergrass said, is Bell executing on the campaign pledges he made. But with almost three decades of prosecutors hired by McCulloch in the office Bell is about to take over, it may not be easy.
"He might be inheriting an office that wants to revolt against him, and we don't yet know what he needs to succeed," Pendergrass said. "But these same groups who worked so hard to create an environment for him to win will have to now hold him accountable so he can accomplish his goals."
Reed and Sanders are ready and eager to do just that. But for the moment, they are celebrating.
"We're developing a generation of political operatives who understand how to strategize, and we won with that this year," Reed said. "It was spiritual to me that this win was two days before the four-year anniversary of Michael Brown."
"Trust black women," Sanders said. "Trust the black community to get it done. We really turned out the vote. People had written us off, and we proved them wrong."
Arisha Hatch, director of the Color of Change PAC, said Tuesday's win is a testament to the power of the people of Ferguson and the movement that has sprung out of it, what Hatch and other activists see as the birthplace of a modern civil rights movement.
"We often talk about presence to power," Hatch said. "Presence isn't power, but it helps us move toward that, and this win is a great example of that. Presence wasn't enough four years ago. It didn't change what Bob McCulloch did. It didn't change how the Missouri Democratic Party came in to support him. It didn't change outcomes in this way. But with long work over time, you can actually grab power. We have the opportunity to make real systemic change for our communities."
HuffPost is committed to covering the role of elected prosecutors in America's criminal justice system. To reach Matt Ferner with tips or story ideas, email matt.ferner@huffpost.com.
Popular in the Community