PINE LAWN, Mo. -- Dozens of demonstrators briefly blocked access to a municipal court in this tiny, troubled St. Louis suburb on Thursday night, protesting a local government that relies heavily on revenue from traffic tickets and municipal code violations to survive.
The city of Pine Lawn, which sits on just over half a square mile of land about 10 minutes from Ferguson, has around 3,000 mostly black residents, nearly a third of whom live below the poverty line. Pine Lawn does not have enough of a tax base to survive without extracting hundreds of thousands of dollars per year from residents and drivers passing through the city. The number of warrants generated in 2013 alone surpasses the entire population of the city, and police that year issued seven tickets for every resident, according to the St. Louis Post-Dispatch.
Pine Lawn, which one resident described a "poster child of dysfunction" in St. Louis County, is in the middle of a number of scandals. The mayor, Sylvester Caldwell, was arrested by FBI agents in September and is currently facing federal bribery charges. Until recently, the city employed a police commander who had faced multiple allegations that he raped and drugged women, and whose behavior was labeled "sociopathic" by his police academy instructor.
The protest outside of Pine Lawn's municipal court on Thursday was coordinated by the activist group Missourians Organizing for Reform and Empowerment, which has been calling for changes to municipal courts in St. Louis County. St. Louis County's municipal courts have been scrutinized in recent months because many small municipalities use tickets and court fees as a way to keep their cities financially afloat, which opponents say disproportionately targets poor residents.
Legislation has been proposed to further limit the percentage of a municipal budget that can come from traffic fees, while the state attorney general is suing several municipalities that do not comply with a law that currently places a 30 percent cap. The chief justice of the Missouri Supreme Court has said changes may be needed in the municipal court system, and a panel made up of municipal court judges are considering some modest changes to the process. Several outside organizations are pushing for broader changes and pursuing litigation against several municipalities on their own, but political leaders in many of the small municipalities have already signaled their opposition.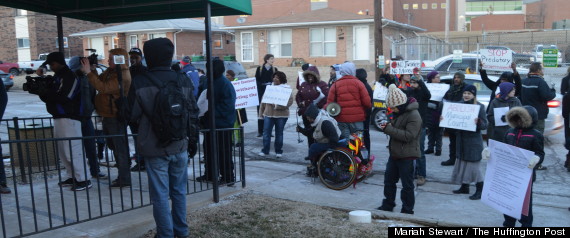 Many believe that aggressive ticketing by small municipalities played a significant role in the anger aimed at police officers in the wake of the shooting of Michael Brown in nearby Ferguson in August. But Anthony Gray, the attorney for Brown's family, serves as the part-time prosecutor in Pine Lawn and stuck up for its system of court fines. He has served as the tiny city's equivalent of a police chief since 2014, and defended Pine Lawn's approach in an interview with a St. Louis Post-Dispatch reporter on Thursday night. "It's not like we're pulling over people who were not violating the law," he told the outlet.
Gathered outside Pine Lawn City Hall on Thursday, demonstrators blocked access to the court for around 20 minutes by standing in front of doorways. Police officers stood inside the building keeping a close watch on the action, while others slowly cruised by in their squad cars.
"Hey, hey, ho, ho, these racist courts have got to go," the demonstrators chanted.
"Before, we protested for Mike Brown, but tonight is about us," said Bishop Derrick Robinson, a clergyman who was been involved with Ferguson protests.
After demonstrators protested outside the court for nearly an hour, they left Pine Lawn to attend a meeting about a civilian review board for police departments. Many of the people who were due in court were delighted the protesters showed up.
"I just want to thank you all for being here," said Terry Alexander, a resident of Illinois. Alexander was facing hundreds of dollars in fines, but was able to get the charges dismissed after making a payment of under $100. She believes that only happened because the protesters were calling attention to the city.
"Everyone knows it's a trap," she said. "Even if all of your stuff is right, they'll still pull you over, hoping you don't have insurance. Right here in Pine Lawn, Country Club, Velda City -- this how they make their money, and when you come to court you see nothing but us [African-Americans] coming out of court. That's terrible."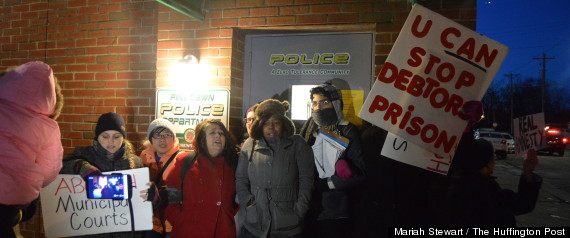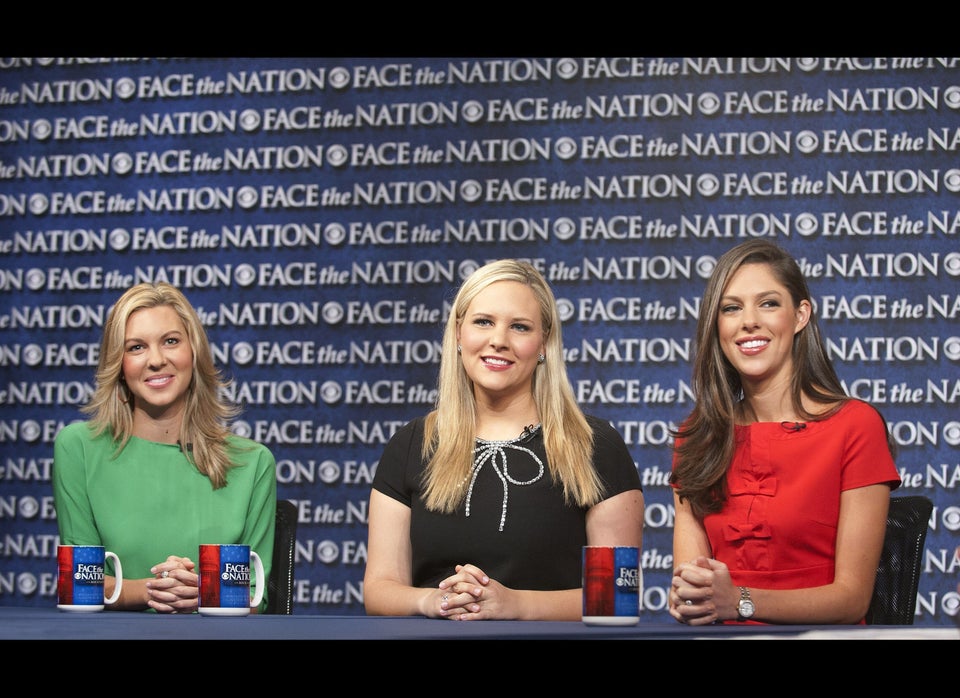 Candidates' Kids On The Campaign Trail
Popular in the Community