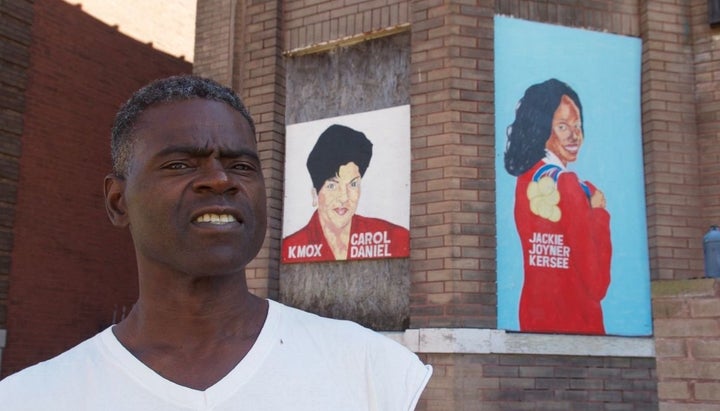 The population of St. Louis has fallen dramatically in the last few decades. At its peak in 1950, the so-called "Gateway to the West" was home to 850,000 ― now its residents number less than half that.
That's where local artist Chris Green and nonprofit Better Family Life come in. The community development organization commissions Green to paint portraits of prominent African-Americans, many of them St. Louisans, for a mural series called "Beyond the Walls." Then they nail the finished pictures onto the boarded-up doors and windows of dilapidated buildings, in an attempt to beautify vacant structures and instill a new sense of local pride.
"Buildings that were once a source of negative esteem become a source of positive energy," James Clark, vice president of community outreach at Better Family Life, told HuffPost. 
"I think this project will be a great educational piece of experience for youngsters," Green said of his art in a segment for local channel HEC-TV.
His portrait subjects range from renowned jazz trumpeter Miles Davis and singer Tina Turner, to St. Louis radio news anchor and former TV host Carol Daniel, to local activists and business leaders.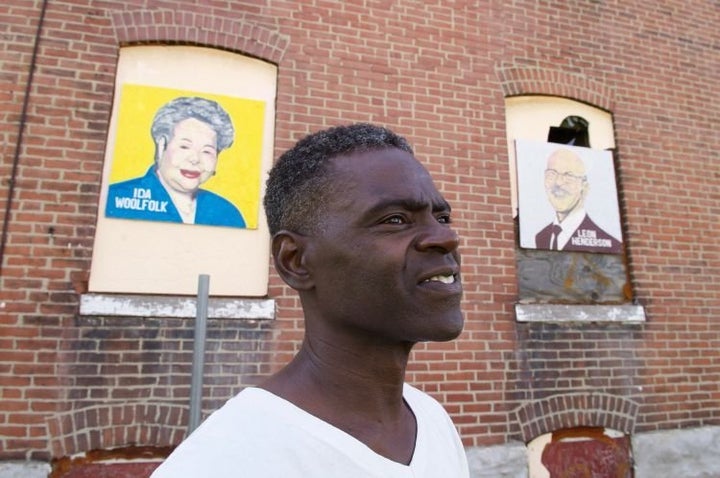 Green completed his first series of portraits for the "Beyond the Walls" project in 2005. Better Family Life then commissioned him for two more rounds of portraits, the most recent of which was this year.
Green's work is on display in the neighborhoods of Academy and Wells/Goodfellow, Clark told HuffPost.
Similar projects have popped up on abandoned buildings in cities around the country recently, including Los Angeles and Flint, Michigan, notes the Nonprofit Quarterly.  
In St. Louis, the project is a short-term fix for a problem that locals want solved.
"The murals are better than the ugly boarded up houses, but to be honest, I would much prefer the city to tear them all down and build better housing or rehab them and sell them to members of the same community," resident Kim Boyd told the St. Louis Post-Dispatch last year.
HuffPost is hitting the road this fall to interview people about their hopes, dreams, fears ― and what it means to be American today.
St. Louis has plans to demolish about 1,000 abandoned buildings over the next few years. The city has partnered with the Metropolitan St. Louis Sewer District on a $13.5 million program to knock down hundreds of derelict buildings. Prior to this partnership, the city could demolish only 200 buildings a year, reports local media outlet KSDK.  
Clark told HuffPost that the murals are just one part of a Better Family Life's larger social service programs in St. Louis, which include centers to promote de-escalation of gun violence, and door-to-door visits from trained outreach specialists in high-crime neighborhoods.   
"We've got to get surgical," Clark told The Trace, a news site devoted to tracking gun violence, earlier this year. "We've got to look at the neighborhoods where crime and violence are more prevalent, and we've got to have a boots-on-the-ground approach, door-to-door, direct neighborhood engagement."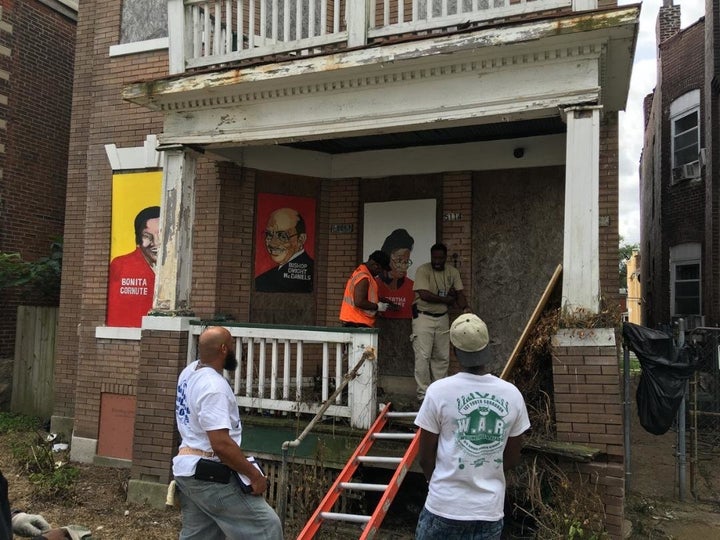 REAL LIFE. REAL NEWS. REAL VOICES.
Help us tell more of the stories that matter from voices that too often remain unheard.