ST. LOUIS COUNTY, Mo. ― Several hundred protesters took to the streets in a suburb of St. Louis again on Wednesday night, the latest demonstration following a judge's not guilty verdict for the former police officer who shot and killed Anthony Lamar Smith in 2011. But police officers from St. Louis and St. Louis County quickly brought the peaceful demonstration to an end, declaring it an unlawful assembly before sunset and ordering demonstrators to leave the area under threat of arrest by officers in riot gear. 
Organizers had said they'd meet near downtown Clayton, the county seat where many St. Louis County offices are based, about 5 p.m. local time. But they soon moved down the road to the St. Louis Galleria shopping mall, where they drew an almost immediate police response as officers in riot gear arrived in buses and armored vehicles to quell the demonstration. The mall was quickly shut down, and protesters were blocked from moving toward a ramp onto Interstate 64.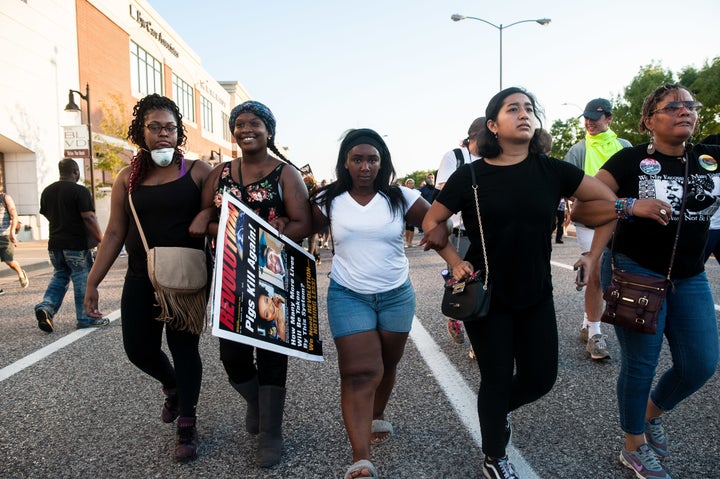 "No justice, no profits!" some chanted. "Whose streets? Our streets!" One protester called police officers the "wannabe" military.
The demonstration ended quickly, however, after authorities declared the march an unlawful assembly and ordered people to disperse shortly before 6:30 p.m. Staying away from the highway was not enough, the officer claimed. He demanded that everyone go to their cars and leave the area entirely. There had been no violence and no property damage. St. Louis County Police said on Twitter that their justification for declaring the march unlawful was the temporary blocking of the road by the mall. The evening ended without any arrests or violence.
Protests since Circuit Judge Timothy Wilson found former Officer Jason Stockley not guilty of first-degree murder on Friday have been mostly peaceful, but nights have sometimes ended with property damage. Police had come under criticism for chanting "Whose streets? Our streets!" after they boxed in demonstrators  Sunday night. Those swept up in the mass arrest, including reporters, where held overnight and for up to 24 hours.
Take a look at photos from the evening below.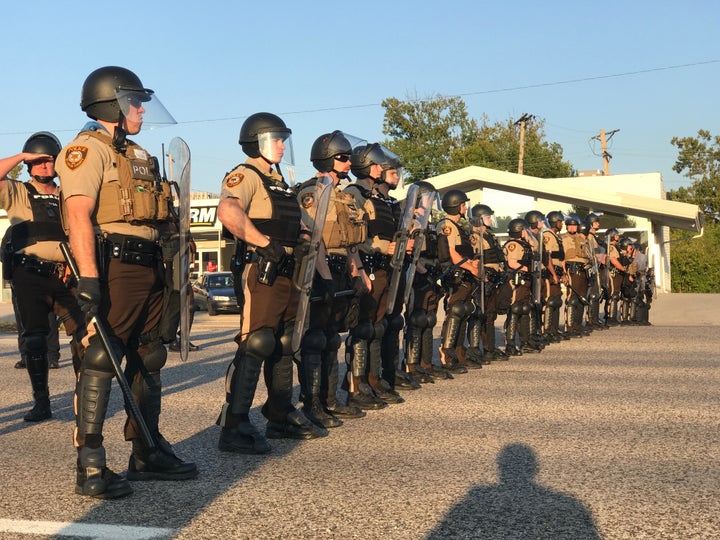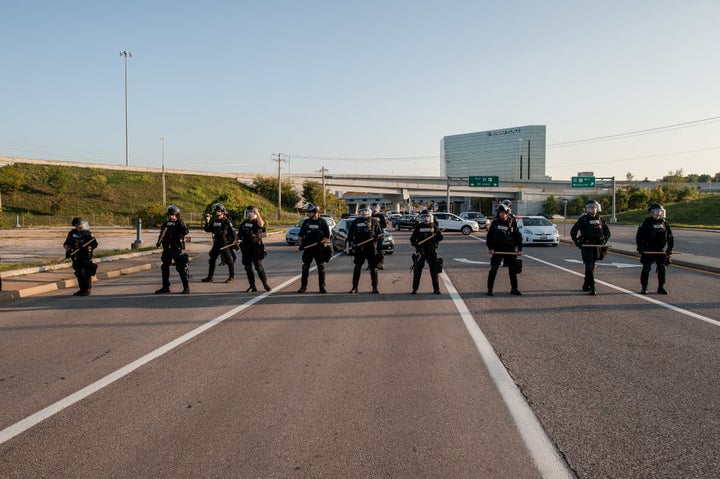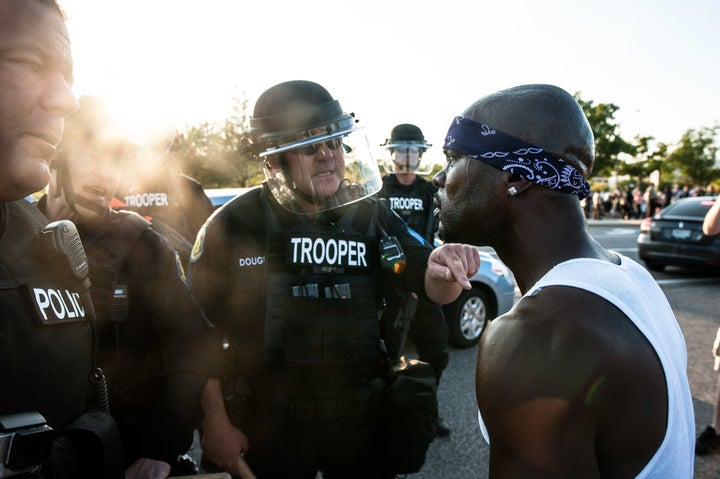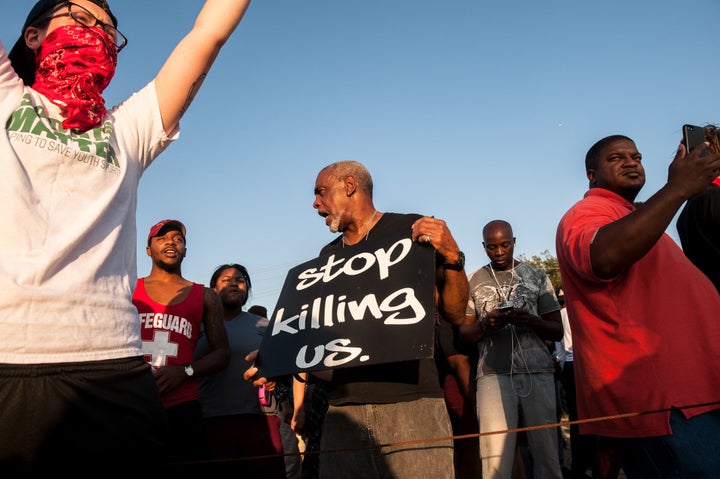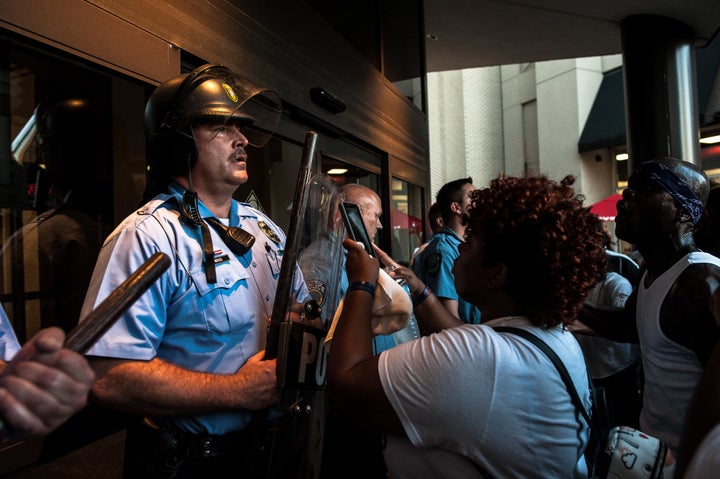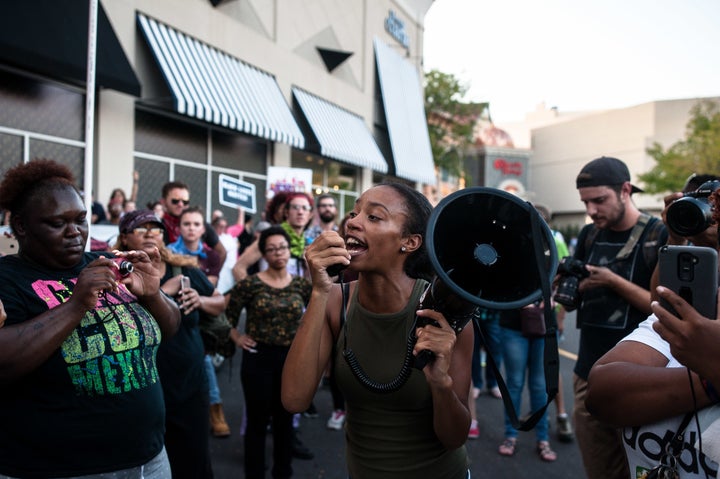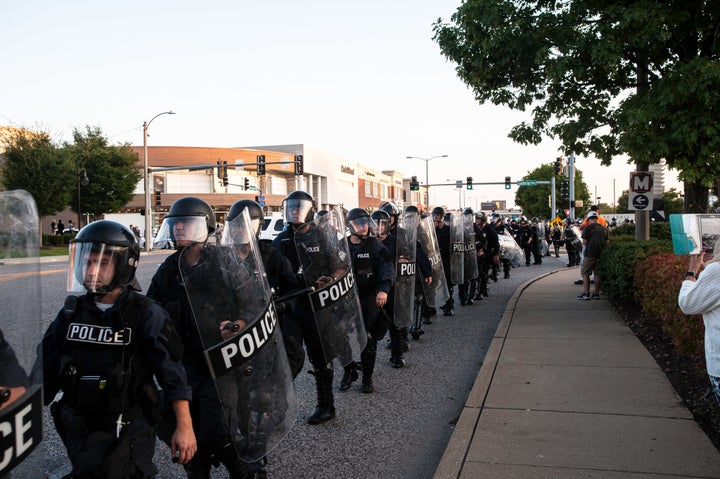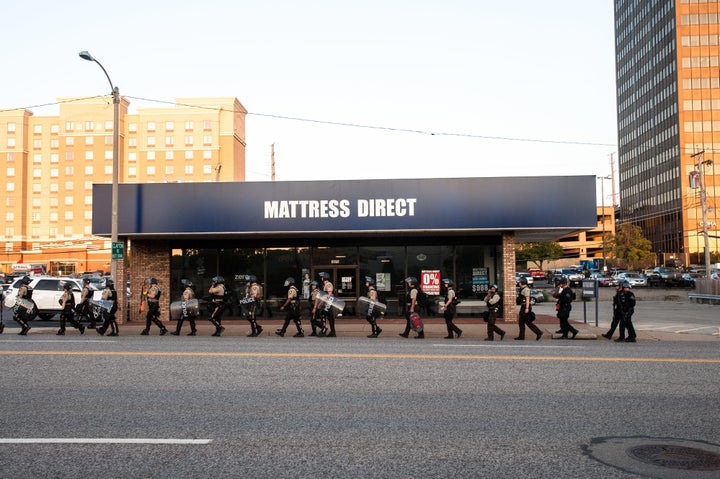 Calling all HuffPost superfans!
Sign up for membership to become a founding member and help shape HuffPost's next chapter