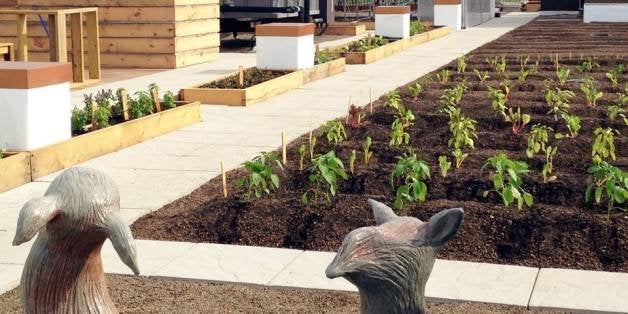 Who says a small farm can't have a big impact?
A new, 10,000-square-foot rooftop farm unveiled last month in St. Louis is not only growing a lot of fresh, healthy food to help nourish nearby communities, but is also hoping to help bring those communities together.
The farm, called a "food roof," is a project of Urban Harvest STL, a nonprofit founded in 2011. It is located atop a two-story building on Convention Plaza, near the popular City Museum in the increasingly populated downtown area of the Missouri city.
Supported by a crowdfunding campaign on the Rally STL platform and other contributions, the farm features a greenhouse, a beehive and a gathering space where community visitors can learn more about urban agriculture. A chicken coop is also planned.
In addition to all that, the "food roof" also offers a community garden and, beginning in the fall, a community-supported agriculture pilot program.
Among the expected visitors, Urban Harvest STL director Mary Ostafi told local NPR affiliate KWMU, will be students at city schools, such as Lafayette Preparatory Academy, which plans to make regular trips to the facility as part of students' science learning.
"We're trying to show that if we can grow food in downtown St. Louis -- the most urban neighborhood in our city -- then people really have an opportunity to grow food anywhere they live," Ostafi told KWMU.
The benefits, both environmental and economic, of rooftop farming in urban areas are numerous. As the EPA notes, "green roofs" of this sort reduce a building's energy use by acting as an insulator, reduce air pollution and greenhouse emissions, and improve stormwater management. And urban farming also reduces the distance food must be transported to get to its consumer, which not only makes it earth-friendly but also results in a fresher end product.
The farm could have an even broader effect on life in downtown St. Louis. Ostafi told The New York Times in a story published Tuesday that she is also optimistic the project could help break down an invisible barrier along Delmar Boulevard, referred to as the "Delmar Divide," between the city's wealthier, whiter downtown residents and lower-income people of color living just outside downtown. The "food roof" is located just north of that divide and, Ostafi hopes, will help attract people across it.
Before You Go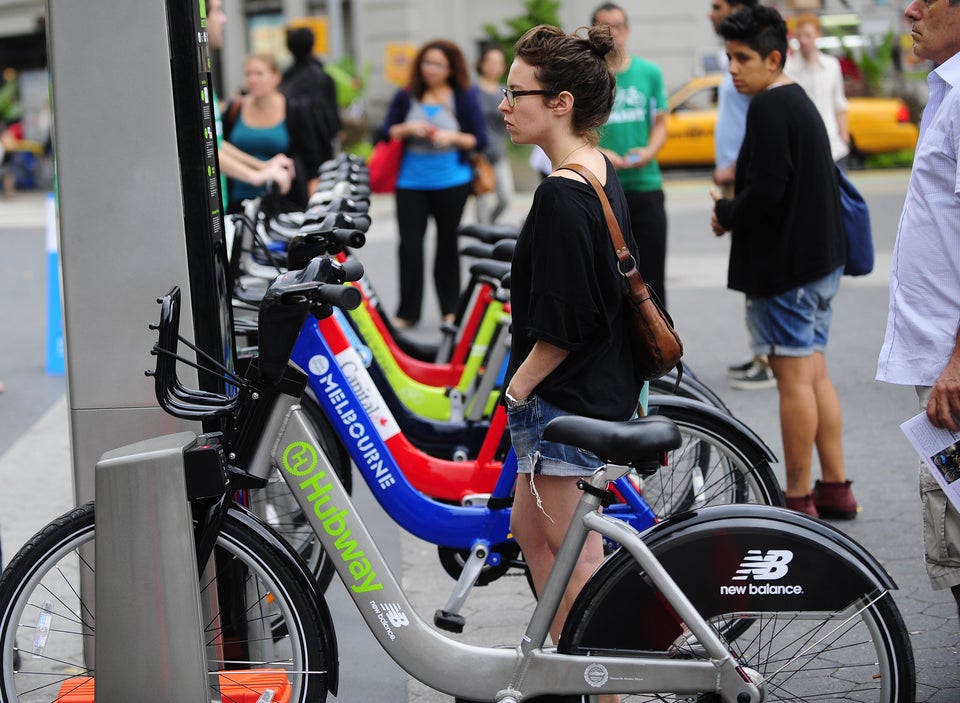 10 Hot Green Innovations