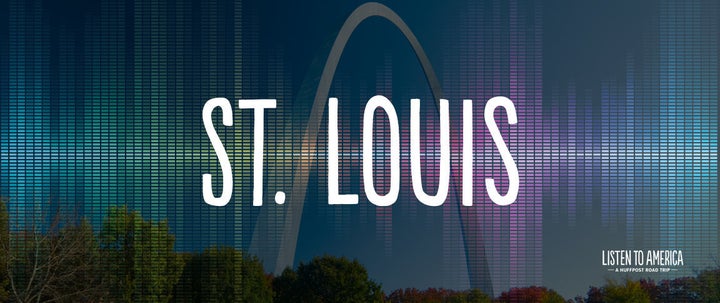 Spotify has curated playlists reflecting the local flavor of each stop on HuffPost's "Listen to America" tour using location-based data to find out what people are really listening to in 20-plus cities. Check back for more from Sept. 12 through Oct. 30.
St. Louis, Missouri, may not evoke the same buzzy scene as some of its neighbors across state lines, but it's made a place for itself in music history nonetheless. Stars repping a variety of genres have made their home in the Midwestern city that springs from sinuous branches of the Illinois, Missouri and Mississippi rivers. It served as the longtime hometown of "Johnny B. Goode" crooner Chuck Berry, who was known to play at the Blueberry Hill's Duck Room for years before his March death at age 90 left an impossible hole in that venue's lineup. More than a century previously, the Texas native Scott Joplin graced St. Louis with his ragtime melodies like "The Entertainer." And both Nelly and Chingy hail from the city, which hosts a lively hip-hop scene The New Yorker once compared to "Detroit in the 1960s."
But no one escapes Top 40, and hits from Camila Cabello, Kendrick Lamar and Selena Gomez are currently making waves in St. Louis, where older favorites by Ray LaMontagne are still well-loved, too. Have a listen below.
Spotify playlists for the "Listen to America" campaign were created by looking at each location's most popular songs (streaming in the highest numbers at time of publication), distinctive songs (currently being streamed more in this city compared to all other cities in the world) and tracks from local artists. While many picks are data-driven, some songs are handpicked from data lists to assure the playlists reflect a variety of genres and decades, as well as a healthy gender balance.