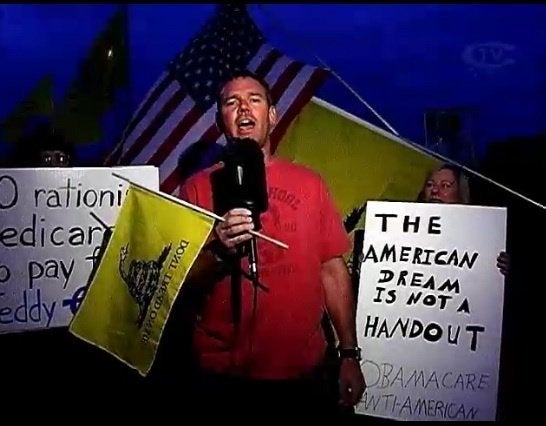 The Whole Foods boycott debate -- initiated by Whole Foods CEO John Mackey's Wall Street Journal health care op-ed bashing Obamacare and urging readers to shop Whole Foods -- has reached a new level today. The St. Louis Tea Party Coalition -- responding to the various unions and activists calling for a Whole Foods boycotts -- is holding a "buycott" to support shopping at Whole Foods. From their email to the Town and Country store management:
St. Louis Tea Party Supports John Mackey

On Tuesday, September 1, the St. Louis Tea Party coalition will hold a Tea Party BUYcott of Whole Foods in Town and Country. This means we're bringing hundreds of new customers to your store to do their weekly shopping.

Please expect unusually large volume and media attention from 5:00 p.m. to 10:00 p.m. on Tuesday. We do NOT want to inconvenience anyone in the process, of course. The idea is to help your quarterly numbers, not hurt them.

We will also collect receipts from the BUYcott to prove to your board of directors the power of our purchasing.

Thanks,
Bill
On the groups' website, which helpfully includes a map to the local Whole Foods, they explain their support:
John Mackey, one of the most generous CEOs in the country, wrote a WSJ op-ed describing his vision for a free-market healthcare reform package. Because the big union bosses stand to make billions of dollars from tax payers under ObamaCare, the unions are joining with socialists and other radicals trying to destroy John Mackey.
Popular in the Community