In a video originally posted to Instagram -- which was later deleted but resurfaced online -- both male and female students are heard chanting: "SMU boys, we like them young. Y is for your sister. O is for oh-so-tight. U is for underage. N is for no consent. G is for grab that ass."
"My colleagues and I were shocked by this incident and are deeply sorry that our students, and now the community at large, were exposed to disturbing sexually charged material," SMU President Colin Dodd said in a statement.
All of the 80 frosh week leaders are now required to take sensitivity training by the end of the month, the Canadian Press reports. Dodd is also requiring student leaders to attend a consent and sexual assault conference and will convene a council to discuss sexual violence on campus.
Jared Perry, president of the Saint Mary's University Students' Association, apologized and told CBC that the chant was inappropriate. Perry admitted in a press conference he participated in the chant and called it the "biggest mistake I've made throughout my university career and probably my life."
Perry pleaded to give the other students involved the benefit of the doubt.
"These are great leaders. This was simply a moment with a lack of judgment," said Perry, who stepped down from his position as chair of Students Nova Scotia in light of the controversy, according to CBC.
"A lot of them showed a ton of remorse for their actions," Perry said. "Many of them ended up crying, speechless, jaw drops, and they're very disappointed by their actions. It's one of those things that you don't realize until after the fact."
Related
Before You Go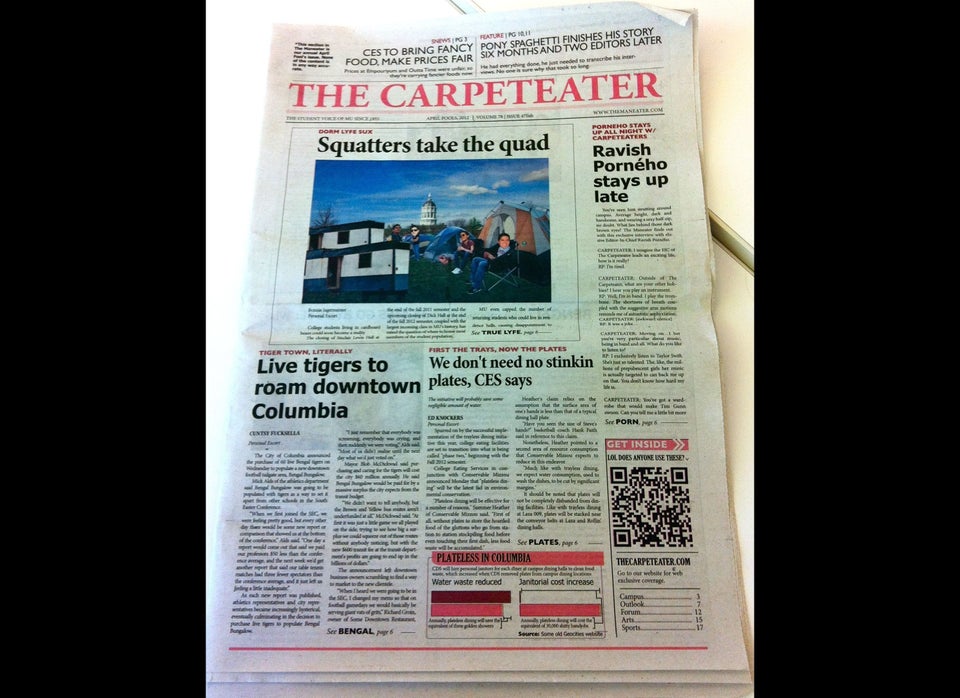 April Fools Fails And Other Student Newspaper Mess-Ups
Popular in the Community